Noel Frame
Home
Hello, and thank you for visiting my website.
As a new state representative, my goal is to make sure I keep you informed about the happenings of Olympia. I'll update this webpage frequently with the latest news from my office and the floor of the House of Representatives.
In the meantime, if you need information or have a legislative issue, always feel free to contact me with your requests and concerns and either I or my legislative aide will return your call, email, or letter promptly. This information might be helpful:
It's an honor and a privilege to serve you, so please don't hesitate to get in touch!
Biography
State Rep. Noel Frame is a long-standing supporter of children, education, and mental health awareness. As a progressive organizer, communications specialist, and public speaker, she has been an outspoken advocate for improved facilities and conditions for Washington students. A former foster parent, she has been a vocal supporter of increased awareness of mental health issues and the need for increased funding for our state's social safety net.
With a passion for politics at a young age, Noel moved to Washington, D.C. to pursue undergraduate and graduate degrees at The George Washington University in Media and Public Affairs and Public Policy and Politics with a focus in Education Policy. From there she continued her advocacy in Washington state and as a legislative correspondent for U.S. Senator Maria Cantwell. After serving in Senator Cantwell's D.C. office, Noel went on to consult and advise business and non-profit clients in communication, outreach, strategy, and marketing on issues ranging from education and youth to equal rights and healthcare.
For five years Noel was the Director of Progressive Majority Washington, where her organizing and presentation skills were put to good use as she partnered with groups representing communities of color, youth, women, and the LGBTQ community to increase the number of people from those communities running for office. She recruited, trained, and advised candidates for political office, from local government all the way to the state legislature.
Noel grew up in a Battle Ground farmhouse, that is now 100 years old, set on 10 acres of land. Today, Greenwood is home and she is proud to serve her local community.
News
Videos
See my video playlist by clicking here.
---
My videos:
---
---
---
---
---
---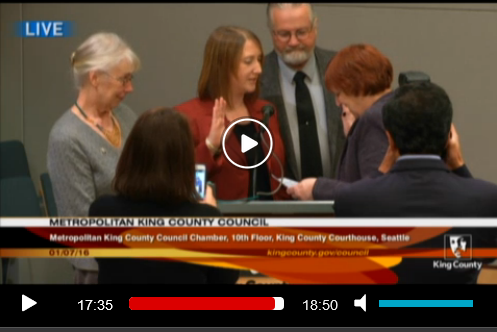 Contact
Olympia Address:
JLOB 319
PO Box 40600
Olympia, WA
98504-0600
(360) 786-7814
Email Noel
Legislative Assistant:
Michelle Butler
Email: Michelle.Butler@leg.wa.gov
Toll-free Hotline:
1-800-562-6000
1-800-635-9993 (TTY)
For Press Inquiries:
Megan Stockhausen, Communications Specialist
(360) 786-7323
Megan.Stockhausen@leg.wa.gov
For broadcast-quality audio or TV/radio interviews:
Dan Frizzell, Broadcast Coordinator
(360) 786-7208
Dan.Frizzell@leg.wa.gov
---