Strom Peterson
Home
Hello,
Thank you for visiting my website. It is a great honor to serve as one of your state representatives for the 21st Legislative District. I hope you'll find this a useful resource for learning about the Legislature, the House Democratic Caucus and the work I'm doing to represent you. You can read about my current work under the News section or sign-up for my e-newsletter if you would like occasional legislative updates.
You can also Like the House Democrats on Facebook here or follow us on Twitter here.
If you have any questions or concerns, please don't hesitate to email me or call me at (360) 786-7950.
Sincerely,



-Strom
Biography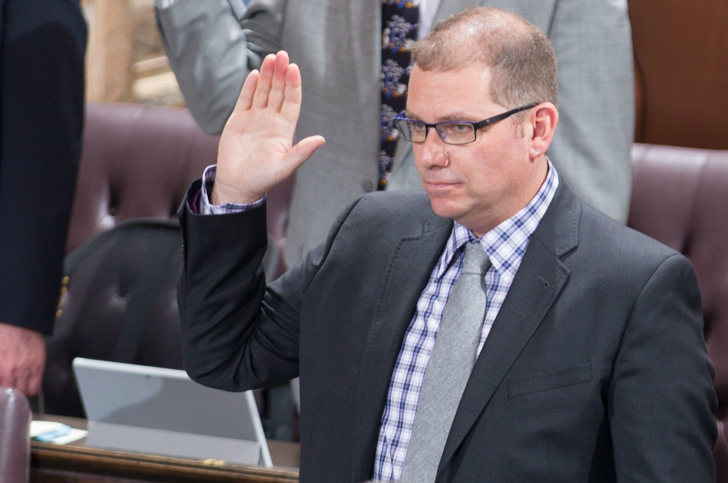 Representative Strom Peterson represents the 21st Legislative District, which includes neighborhoods in Edmonds, Everett, Lynnwood, and Mukilteo.
He began his first term in Olympia in January 2015. Strom serves as the Vice Chair of the Environment and Capital Budget Committees and as a member of the Local Government Committee.
Strom owns the Cheesemonger's Table, a cheese shop and café in Edmonds. As a small business owner, he has seen firsthand the benefits a living wage and smart infrastructure investments can have for a community. Strom served on the Edmonds City Council for six years prior to his election to the legislature, where he served on the Public Safety and Economic Development Committees. He was, and remains, a strong advocate for protection of our environment and our state's natural resources.
Strom's community involvement includes supporting and volunteering for the Edmonds Center for the Arts, his local Rotary, Chamber Board, the Edmonds Community College Boots to Books program, and the Edmonds Veteran's Plaza.
Born in Albuquerque, New Mexico, Strom received his B.A. in English from the University of New Mexico. He has lived in Edmonds since 2001, where he resides with his wife, Maria Montalvo, and their dog Lulu.
News
Welcome to the 2018 Session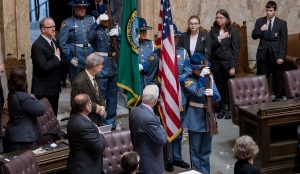 This week we kicked off the 2018 Legislative Session. I am excited to be back in Olympia, and I look forward to continuing to advocate for policies that will make a difference in our district and around the state.
During his opening day speech, Speaker Chopp reminded us that we are One Washington, and that when people from across the state come together for a common purpose, there is no limit to what we can accomplish.
I am excited to work with the Senate to put people first and address not only the work left from the 2017 session, but the critical issues facing families and communities across our state. Education will continue to be a focus, as all Washington students deserve to have access to high-quality early learning, public schools, and higher education opportunities. Democrats will take steps to address the growing housing crisis, as well as improve care and treatment for people fighting opioid drug addiction. We will also continue the fight to improve health care and the behavioral health system.
I look forward to addressing these important issues and many others in the upcoming legislative session.
I am ready to get to work!
Legislative Priorities
Throughout the session, I will provide updates on policies I am working on. As a preview, here is some brief information about my top bills.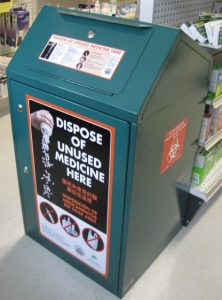 Drug Take-Back Act
Washington state is in the midst of an opioid epidemic. Prescription opiates are among the most commonly abused drugs, and most abused prescription drugs are obtained from family and friends, including from the home medicine cabinet. My top legislative priority this session is the Drug Take-Back Act, which would require manufacturers selling drugs in or into Washington to establish a safe drug disposal program that is secure, convenient and operational on a year-round basis.
Reducing Gun Violence
In the wake of recent high-profile shootings resulting in horrific loss of life, we have been examining what actions we can take at the legislative level to help prevent gun violence. To that end, this session I am introducing a bill to prohibit large capacity magazines, which can be used to inflict mass casualties. There is no simple solution to preventing gun violence, but this legislation is a step toward making our communities safer.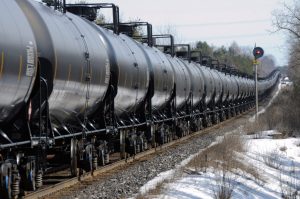 Protecting Washington from Oil Spills
The Department of Ecology's oil spill prevention program is currently underfunded. With increasing amounts of oil traveling over water, on land, and underground in Washington state, it's imperative that the budget shortfall be resolved. This bill would boost the state's oil spill prevention efforts, protecting our environment and our communities.
Visit Us in Olympia
Now that we are back in Olympia, feel free to schedule a visit! Tours are available and I will do my best to step out or schedule time to connect with you while you're on campus. Even if you can't make it down during the session, always feel free to give me a call or send me an email to share your comments and ideas.
My Olympia office is in the John L. O'Brien Building, Room 324, the phone number is 360-786-7950, and my email is Strom.Peterson@leg.wa.gov.
I always look forward to hearing from the great people of the 21st District!
Sincerely,



Rep. Strom Peterson
---
Check back frequently for my latest video updates.
---
Contact
Olympia Address:
JLOB 324
PO Box 40600
Olympia, WA
98504-0600
(360) 786-7950
District Office:
18560 1st Ave NE, Suite E806
Shoreline, WA 98155
(206)556-3194
Legislative Assistant:
Joshua Apata
Email: Joshua.Apata@leg.wa.gov
Toll-free Hotline:
1-800-562-6000
1-800-635-9993 (TTY)
Committees:
Capital Budget (Vice Chair)
Environment (Vice Chair)
Local Government
For Press Inquiries:
Megan Stockhausen, Communications Specialist
(360) 786-7323
Megan.Stockhausen@leg.wa.gov
For broadcast-quality audio or TV/radio interviews:
Dan Frizzell, Broadcast Coordinator
(360) 786-7208
Dan.Frizzell@leg.wa.gov
---