Press and public invited to coffee and conversation this Saturday, Sept. 14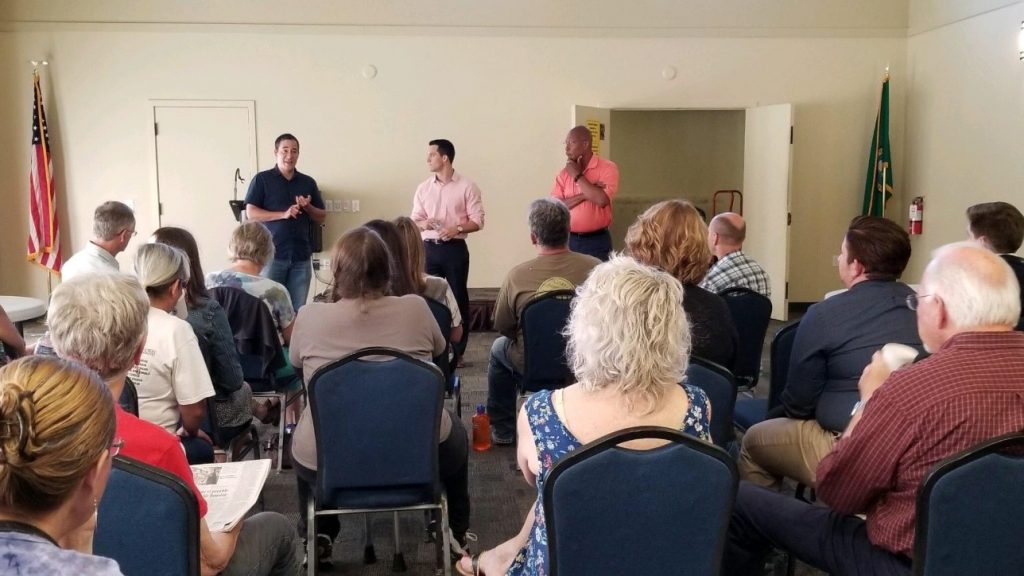 OLYMPIA—The latest in a series of coffee chats with Acting Speaker John Lovick and Rep. Jared Mead is scheduled for 10 a.m. to 11 a.m. on Saturday, September 14 in Mill Creek.
"It's been a pleasure to hear directly from the people we represent at our previous coffees this year," Lovick said. "This sort of small, informal event lets people feel comfortable asking questions, telling their story or sharing their ideas for solving our common problems."
The coffee chat will take place at the Mill Creek Community Association at 15524 Country Club Drive, Mill Creek.
"This is what our democracy is all about—a real dialogue about the issues that face all of our families," Mead said. "I've truly enjoyed meeting and listening to everyone who's shown up to these coffees, and I hope to see you there."
If you can't attend this coffee chat, Lovick and Mead asked that you share your comments and ideas by email (john.lovick@leg.wa.gov or jared.mead@leg.wa.gov) or the toll-free Hotline (800-562-6000).
---