Friends and neighbors –
It's been a busy week. Below is an update on my bills to fix the ST3 car valuation formula, to strengthen corporate crime enforcement, and to promote equal pay and access to education.
---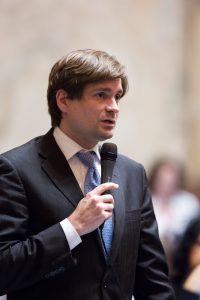 My bill to return $780M to car tab taxpayers passes House
I wrote legislation, HB 2201, to correct the inflated car tab valuation used for ST3 taxes. Last week, I passed my bill in the House of Representatives. It's unfair to overpay the value of your car, and my bill corrects this inflated valuation, returns the $780M to taxpayers for these overpayments over the next decade, and keeps our light rail on track.
The legislature caused this problem in 2015. It's past time to fix it. As a freshman in the legislature, I have worked hard to bring legislators together and lead this reform. While some Seattle Democratic representatives voted against this bill in the House last week, every other Democrat and Republican representing Sound Transit taxpayers voted for this bipartisan bill. It cleared the House 60-37, and is now on the way to the Senate. I hope the Senate quickly passes this common sense reform.
---
My Corporate Crime Act moves forward
Corporate crime penalties should not be the cost of doing business. I find it unacceptable that corporate criminal penalties have not increased since 1924. The maximum penalty is capped at $10,000. This is ridiculous. I wrote a bill, HB 2362, to change that.
Corporate executives committing crimes should go to jail, but the corporate entity should also be held more accountable when their managerial actions harm the public. My bill increases criminal fines to $1,000,000. This bill passed out of committee last week, and I will continue working to get this bill to the House floor for a vote.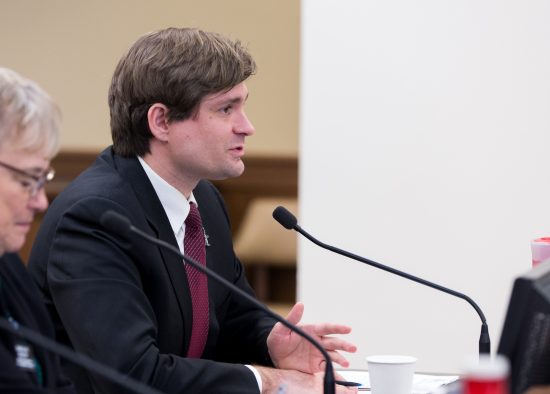 ---
Co-sponsoring the Equal Pay Act & Title IX protections
I was proud to co-sponsor HB 1506, led by Rep. Tana Senn and the women of the House, which improves our equal pay laws in Washington. Last week, it passed the House. It's past time for our state to ensure that everyone gets equal pay for equal work.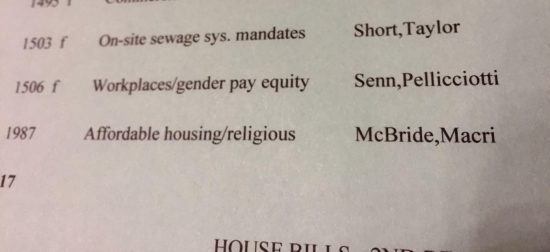 I also wrote HB 2866 to ensure women and girls have equal access to education. There are proposed attempts in D.C. to roll back university and local school Title IX protections. Students, regardless of their gender, need to be protected from sexual assault, harassment, and have equal access to sports. My bill would codify federal Title IX protections in state law. It had a hearing in the House Higher Education Committee last week, but the bill did not move forward at this time. I will continue working on this issue in the future.
---
Washington World Fellowship for local students
The Lieutenant Governor's office recently created a new Washington World Fellows study abroad program opportunity for 10th grade students. Applications are due February 16th. If you are interested, apply online at this website.
Teachers may submit nominations online for up to three 10th grade students. Up to 20 students will ultimately be chosen for the 2018 Washington World Fellows program. If you know a student who might be interested in this program, please share this information.
For more information about the program, including a more complete list of partner organizations, please visit waworldfellows.org. If you have additional questions, please email info@waworldfellows.org, or call the Lt. Governor's office at (360) 786-7707.
---