Dear friends and neighbors,
We had another busy week in our state Capitol. Here is a quick update.
Thanks for attending the 30th Legislative District Town Hall
Along with my seatmates, Sen. Claire Wilson and Rep. Kristine Reeves, I wanted to thank everyone who came to Federal Way High School for our Town Hall on Saturday, March 23 in Federal Way.

With over 400 community members in attendance, we were unable to get to all of your questions and comments. I look forward to responding soon to all the comment cards you left with us.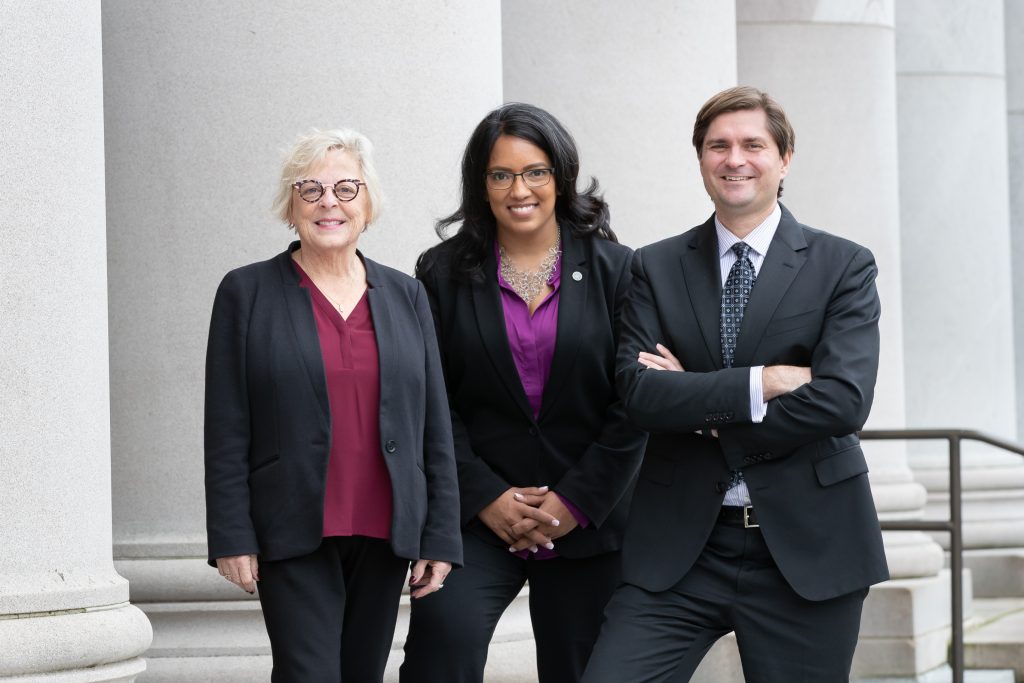 Supporting our local community
I am always looking for ways to advocate for the local needs of our community. Over the past two weeks, the House put forward budget proposals which make improvements across Washington. As we look forward to hearing more about Senate proposals in the coming days, I have joined with Rep. Reeves to successfully include in the House budget the following local projects.
$1 million for Highline College and UW-Tacoma to implement the Federal Way higher education campus initiative.
$700,000 for signal improvements on Federal Way 21st Ave S and 320th. 
$650,000 for safety improvements on Federal Way Dash Point Road and 4th Ave S. 
$3 million for FUSION Emergency Family Services Shelter on Pacific Highway.
$500,000 for public land preservation at the Weyerhaeuser Campus (North Lake).
$300,000 to continue the Airport Impacts Study to assess and identify current and on-going health impacts from air traffic within flight pathways of Sea-Tac International Airport.
$300,000 for Highline College Puget Sound Welcome Back Center to create a grant program for internationally-trained individuals seeking service to our communities in the behavioral health field.
$1 million for El Centro de la Raza Community Services Building in Federal Way.
$150,000 within the city of Federal Way for after-school recreational and educational programs.
$45,000 for Connecting Washington local pedestrian and bike pathway projects.
$45,000 for the City of Pacific Interurban Trail.
Holding sex traffickers accountable
Before serving our district as your state representative, I worked as a prosecutor in our community where I took on sex trafficking. This is why as a legislator I have repeatedly introduced bills to support survivors while holding traffickers accountable.
This session I have introduced the following legislation at the request of trafficking survivors:
House Bill 1382 would provide prosecutorial immunity from the crime of prostitution for those seeking emergency assistance after being a victim of a violent crime. House Bill 1383 would hold buyers of sex for the first time more accountable under the law then those they are buying. Both these bills passed the House unanimously, and are now under consideration for a full vote by the Senate.
House Bill 1971 would extend eligibility for public programs to survivors of trafficking. This legislation is in our House budget committee.
Cleaning up corporate crime and money in politics
One of the most satisfying parts of my work in our state Capitol is being able to work to restore faith in government.

I believe that we need more transparency, and it is past time that the Legislature demand accountability from powerful interests.

Corporations must be held responsible when they break the law. However, current laws which cap fines at $10,000 for corporate entities that commit felonies have not been updated since 1924. My Corporate Crime Act (House Bill 1252) would get the law caught up with the times and increase corporate penalties by 100 times.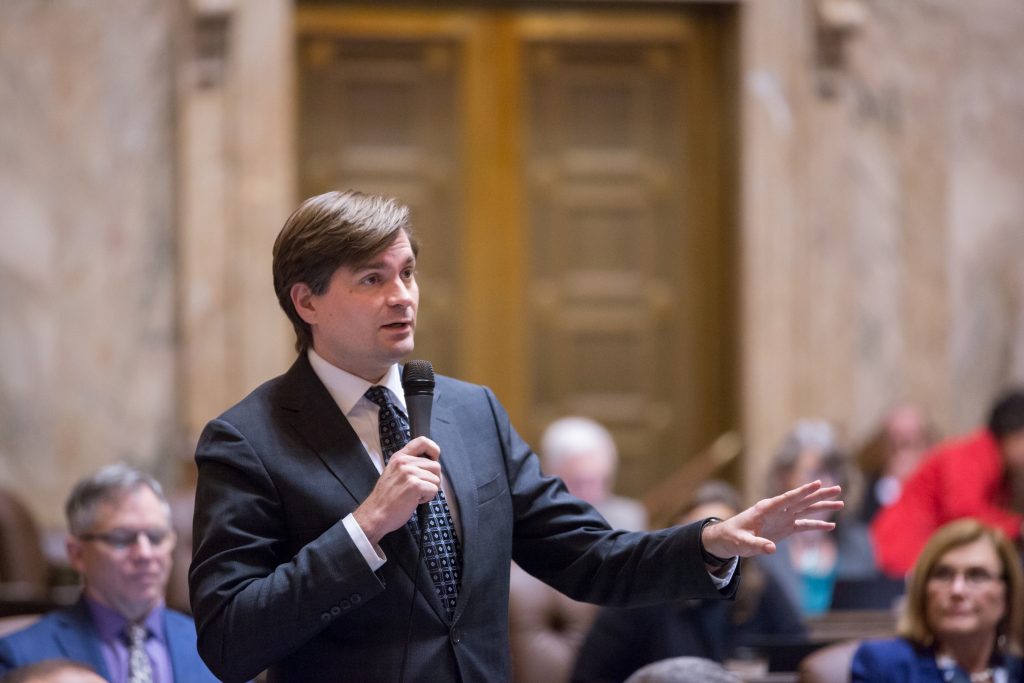 House Bill 1379, which I introduced this year, would require political action committees (PACs) to disclose the names of top PAC donors on political mail advertisements, shining more light on what powerful interests are funding our campaigns.
Both of these bills have passed the House, and have passed their respective Senate committees. They are now awaiting a vote on the Senate floor.
Preventing sexual assault on college campuses
Washington, D.C. has proposed weakening Title IX – a federal law that requires equal access to education for women and girls. Title IX prohibits sex discrimination, sexual violence, and harassment at federally-funded college campuses.
As a former sex crimes prosecutor, I find this appalling, so I sponsored House Bill 1998.
This legislation would ensure that any Title IX federal changes do not have dangerous ramifications for Washington state students. The bill convenes a task force to analyze and recommend state law amendments to maintain Obama-era Title IX protections, while complying with federal legal mandates.
The legislation is currently being considered in the Senate Committee on Ways & Means.
---