2020 Page Sponsorship Application 
Who should I apply?
Any 14 to 16-year old student who lives in the 30th Legislative District (Algona, Auburn, Des Moines, Federal Way, Milton and Pacific).
What is a Page?
Pages are paid to spend one week during the school year (January – March) at the State Capitol in Olympia to participate in the legislative process. For more information, click here.
Why should I apply?
It's a great educational opportunity for students who are interested in government and bettering our community. Page earn $35/day and complete tasks vital to the operation of the Legislature. Scholarships may also be available for families that qualify.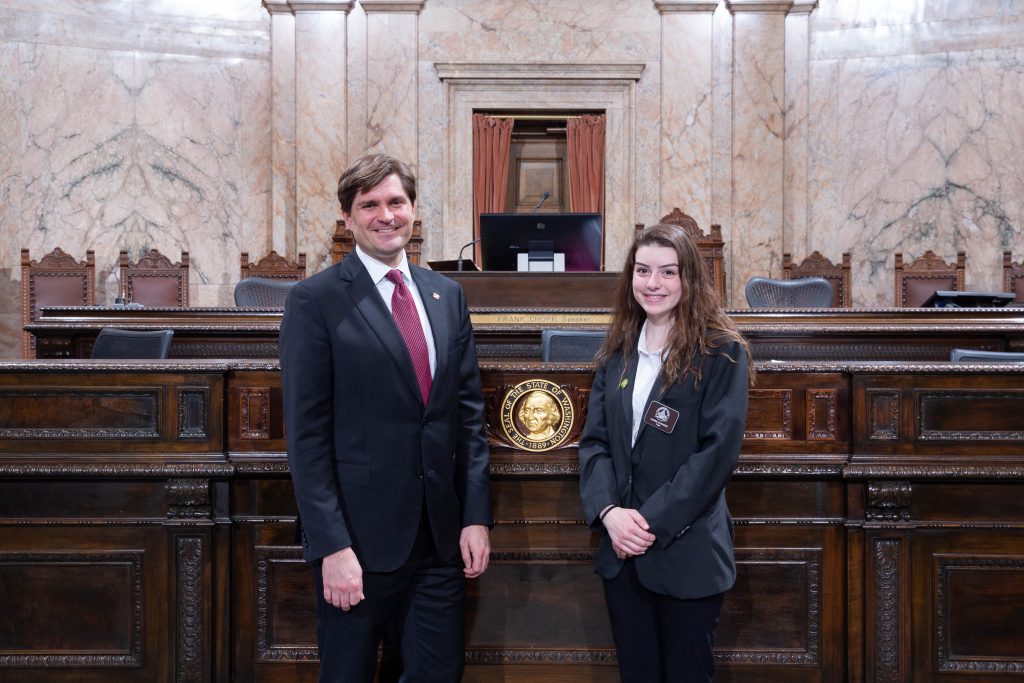 How do I apply?
It's easy! To submit your sponsorship application*, you must visit and complete the forms on each of the two websites listed below.
The first website will ask for your contact information and your parent or guardian's e-signature. The second website will ask you to answer four questions about yourself and your interests in 250 words or less per question. A committee of local leaders in December will review applications and nominate students for sponsorship.
Please email my office at Mike.Pellicciotti@leg.wa.gov or call me at (253) 517-7181 if you have any questions. Paper applications can also be made available upon request.
Please remember, for your application to be complete, you must submit the forms from BOTH of websites below.
*While the House Page program is open to applications from any student who wishes to apply (https://app.leg.gov/pageapplication/), anyone interested in being a page must have a member of the House of Representatives sponsor their selection. In order to ensure greater access and fairer opportunity for all students in the district, Rep. Pellicciotti has created an application process to determine whom he will sponsor. A committee of community leaders will serve as a nominating committee to review all page sponsorship applications for nominations.