Dear Friends and Neighbors, 
April 23rd will mark the scheduled adjournment of the legislature from the 2023 legislative session. So far, we have passed 548 bills off the House floor, with 312 being unanimous, and 429 receiving more than 80 percent of the chamber's support. Wednesday also saw the passage of a major legislative deadline where all bills had to be passed from the opposite chamber in order to be signed into law or eligible for passage (if changes were made by the Senate).
In this issue, I'll provide a recap of a very impactful bill the legislature passed on Wednesday and a video update on HB 1240, a bill I am overwhelmingly proud to sponsor because it will save countless lives. I hope you will find it useful!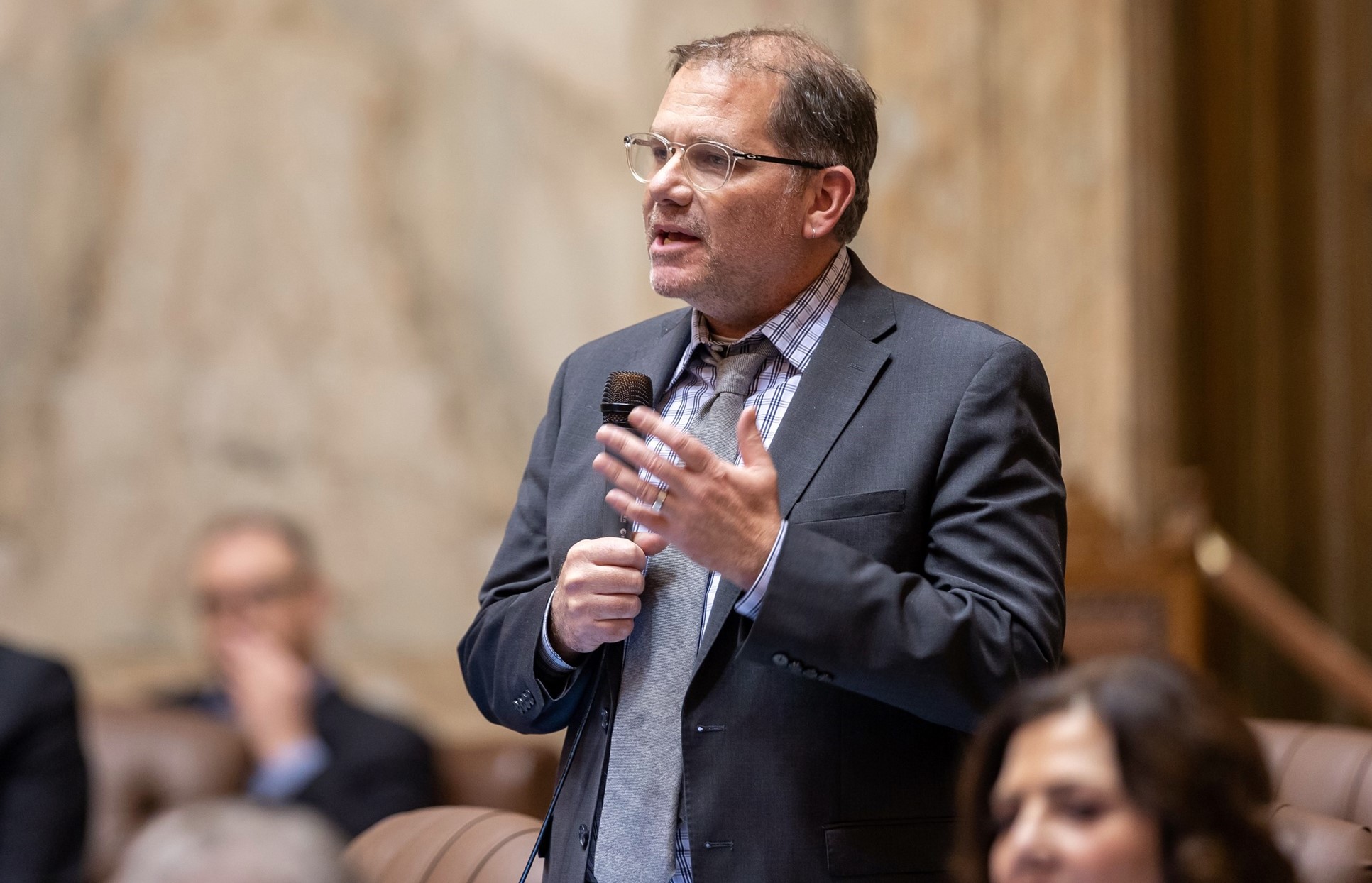 Housing Vulnerable Youth
There are as many as 30,000 unsheltered young people across Washington state and as many as 40% of these vulnerable kids identify as LGBTQ+. Life on the streets is extremely dangerous for anyone, but especially terrifying for trans youth. Often, trans youth are on the street because their family kicks them out of the house or they face unimaginable physical and mental abuse. When queer and trans youth are in shelters, it is not because they come from a supportive family, it is instead because their parents issue an ultimatum to be the gender their parents want them to be.
Under current law, if a child runs away from home and goes to a licensed shelter, that shelter is required to notify the parents, even if that parent is the reason. But returning a young person to an unsafe and unsupportive or even violent environment is not the answer. About 10% of trans people report being physically assaulted by a family member after coming out.
Senate Bill 5599 will allow certified shelters to contact the Department of Children, Youth and Families (DCYF) in lieu of parents in certain additional instances, such as when a youth is seeking reproductive health services or gender-affirming care. This is about creating a safe opportunity for young people to access the services they need and connect with medical and mental health care providers. Accessing gender-affirming care has been proven to lower rates of adverse mental health outcomes, build self-esteem, and improve overall quality of life for trans and gender-diverse youth. We must and should do all we can to ensure ALL kids in our state get to grow up and be exactly who they are.
I am proud to have supported the passage of this bill Wednesday night and look forward to having the Governor sign it into law.
Stopping Gun Violence
House Bill 1240, a bill I have introduced for the last 7 years, will work to address the epidemic of mass shootings our communities face. As many of you know, Mukilteo experienced a mass shooting not that long ago and our nation saw an average of 1.5 mass shootings each day for the last four years. When do we say enough is enough?
As this bill has made its way through the legislature, many misconceptions and frankly, a lot of misinformation, have been floating around. The video below addresses these misconceptions and discusses the importance of addressing this crisis without any further delay.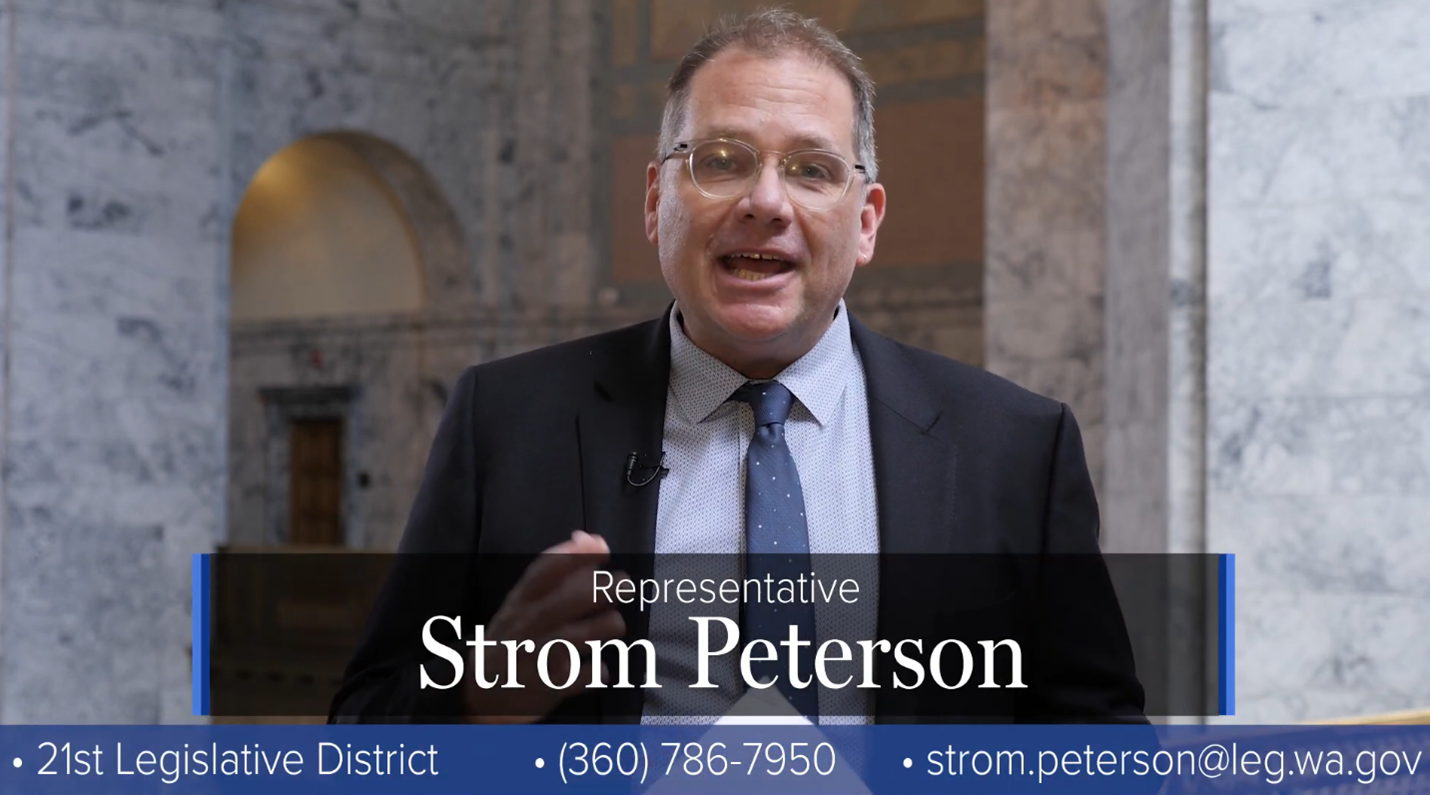 I am proud to share that this bill awaits concurrence in the House before going to the Governor to be signed into law.
Share Your Thoughts with Me  
Thank you for your time. As always, please reach out with any questions, ideas, or concerns you might have.
In service,

State Representative Strom Peterson
21st Legislative District
---