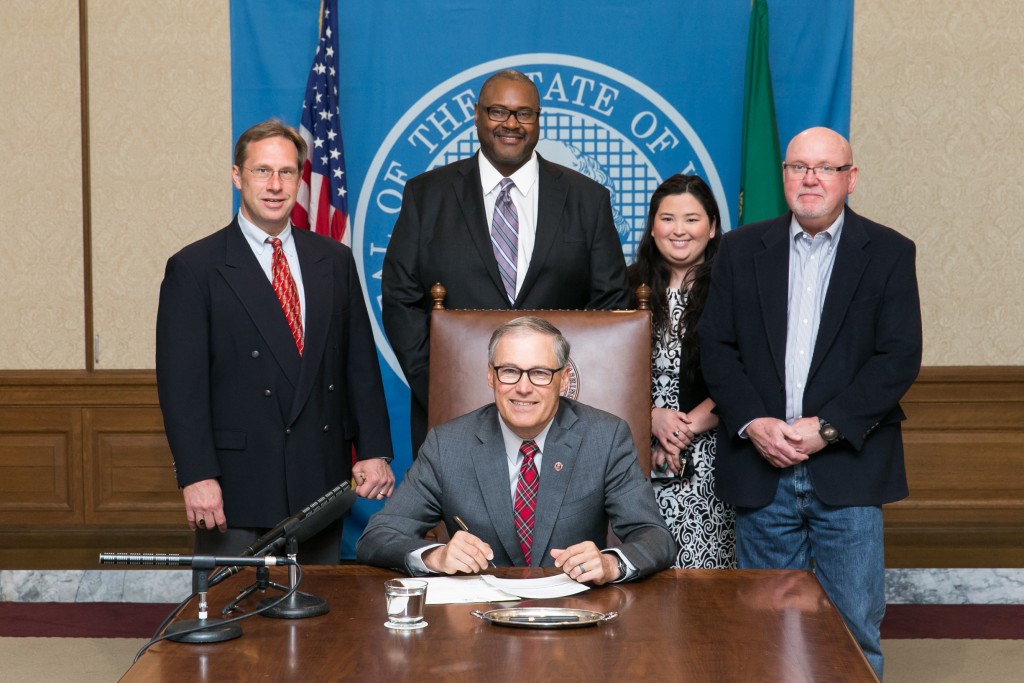 OLYMPIA – Prioritizing families, small businesses, and communities, Rep. Eric Pettigrew, D-Renton, championed legislation that was signed into law by Governor Inslee, House Bill 1674 and House Bill 1516.
HB 1674 allows juvenile offenders who will finish their sentences by age 21 to stay in juvenile facilities, rather than be moved to adult detention centers.
"Washington's juvenile justice system is founded on the core principle of rehabilitation," said Pettigrew. "If we want our children to lead productive, meaningful lives, we not only need to hold them accountable for their actions, but give them the tools to succeed. Rehabilitated children should be allowed to move on from their mistakes. We all benefit when young men and women, after paying their debt to society, become productive citizens. Juvenile justice centers are geared better towards rehabilitation."
Communities are stronger when small business owners of all backgrounds have the opportunity to be the backbone of their local economy. When everyone has a vested interest in the success of their neighborhood, everyone benefits. HB 1516 will help a small, local, historic hostel in the 37th district thrive by allowing it to take advantage of tax exemptions for hostels.
"As state leaders it is our job to pass policies that help create the kind of economy that benefits everyone, not just the wealthy few," said Pettigrew. "By nurturing small-business owners and connecting them with the resources to succeed, we will have a healthier economy and stronger communities to show for it."
---