Legislative News from Representative Eric Pettigrew
February 15, 2016
Remembering black Civil War veterans in Washington
OLYMPIA – A memorial requesting that State Route 99 be designated as "William P. Stewart Memorial Highway" passed out of the House of Representatives today with unanimous support.
The Transportation Commission typically names highways after noteworthy people and William P. Stewart certainly fits the bill. Stewart enlisted in the 29th U.S. Colored Infantry Company and fought in the Civil War before settling in Snohomish, Washington in the 1880s.
During the Civil War, Stewart's unit suffered enormous losses, with one out of every three soldiers becoming casualties. As an African-American soldier, Stewart and his fellow soldiers received little recognition for their bravery and sacrifice.
After the war, Stewart, his wife Elizabeth, and their son, Vay, settled on a homestead in Snohomish where he became a respected pioneer. Stewart is buried in the Grand Army of the Republic cemetery in Snohomish. Descendants of Stewart still live in Snohomish County.
"I am proud to support memorializing the contributions that African-Americans have made to our country and to our state," said Rep. Eric Pettigrew (D-Seattle). "Men like William P. Stewart paved the way for generations of black Washingtonians, including me and my family. I was honored to meet the family of William P. Stewart as we voted to pass this measure out of the House today."
House Joint Memorial 4010 now goes to the Senate for consideration.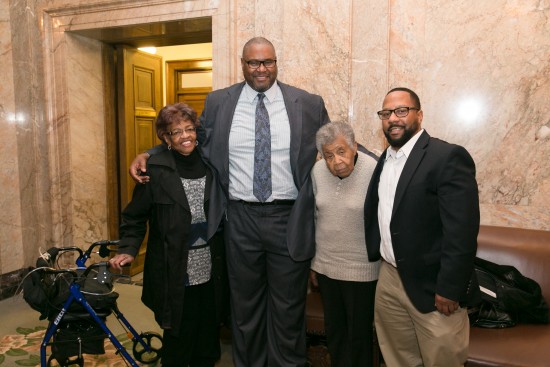 ---