One of the highlights of my week was when Boy Scout Troup 008 out of the Rainier Beach Community Center visited us on Monday, February 18th as a requirement for their Citizenship in the Nation Merit Badge. Led by Michael Charles, they identify as a primarily African American troop that is focused on community leadership and service. It was great to get to meet the next generation of leaders and hear about their work in the community.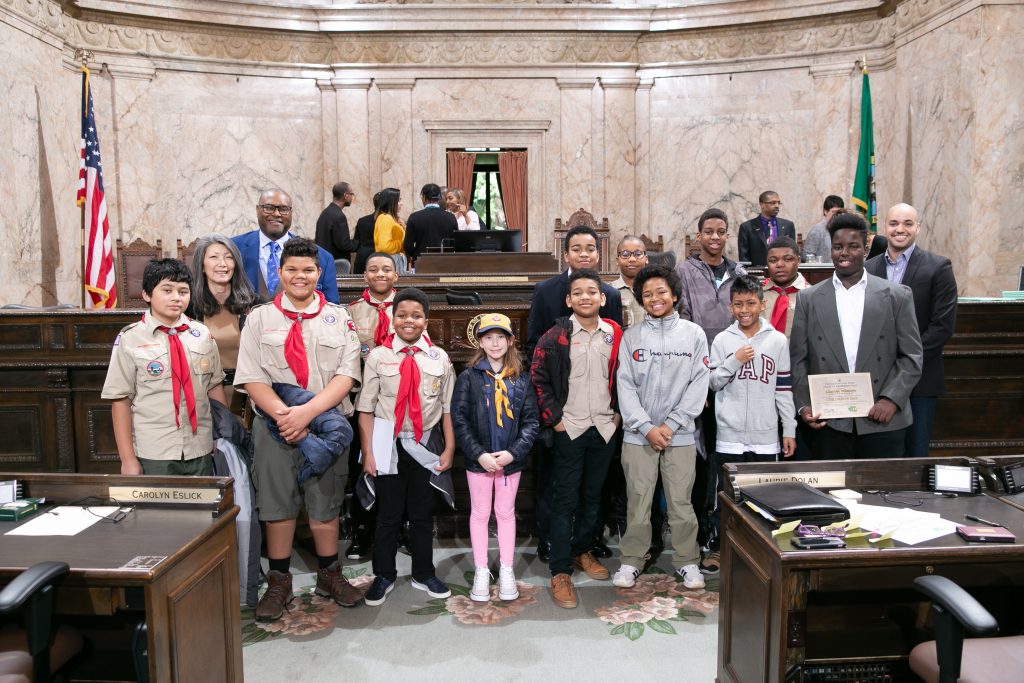 ---
Sports betting may be coming to Washington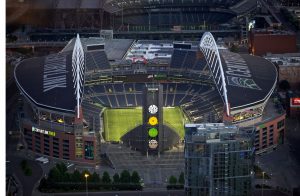 If you've ever placed a bet on your favorite sports teams while visiting Las Vegas, you know that placing a bet makes the game more exciting. It heightens the stakes and gives you a little extra zing when watching the game.
For nearly three decades, a federal law has outlawed sports betting in most states. Last year, the U.S. Supreme Court struck down that law and states have been figuring out how to authorize betting on sporting events.
I have sponsored House Bill 1975, which will allow sports betting at tribal casinos. The bill also makes a change to authorize placing bets over the internet, but only while the customer is at the gaming facility.
This bill will not only bring more enjoyment to fans who want some skin in the game, it will also provide a new source of revenue that tribes can use to invest in health care, education, and other services for their communities.
---
Communities of Concern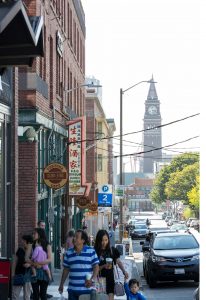 All over the state there are small communities that have unique things to offer and also have unique needs. Small nonprofits, that grow out of communities of color are doing important work and are strongly rooted in the culture of the community, and have the vision, understanding, and desire to make a real difference in people's lives.
When larger organizations want local, state or federal grants, loans or other funding programs, they can rely on full-time grant writers and other staff to make requests and follow up. Often, small organizations have only one or two people who do everything, and sometimes that is in addition to their full-time jobs.
Local community organizations have great ideas that are responsive to the specific needs of their community, but often lack the skills and resources to take advantage of available funding or programs.
House Bill 2091 creates the Washington Community Development Authority to help low-income communities of color and low-income rural communities build capacity and foster development within the impacted communities. The Authority will work with local organizations to create community growth plans and help the organizations implement capital projects that restore a local area's sense of community, economic vitality, and public services.
---
Thanks for taking the time to read about what I am working on in Olympia. Please feel free to reach out to me with any questions, comments, or concerns.
---