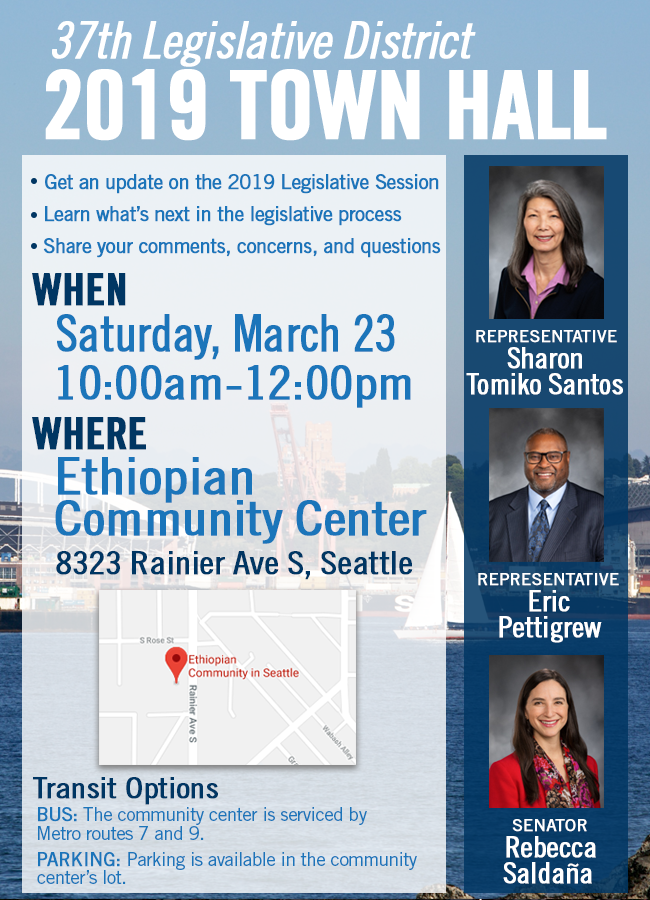 ---
Climate bills moving forward 
Three priority climate bills continue to move forward in the House and Senate. These bills are meaningful actions our state can take to cut greenhouse gas emissions and move toward a clean energy future.
Phasing out 'super pollutants' (House Bill 1112)
Hydrofluorocarbons, or HFCs, are used as commercial and industrial refrigerants and foam-blowing agents. They are also super-polluting greenhouse gases that are thousands of times more damaging to the climate than carbon dioxide. This bill phases out these harmful gases, for which safe and cost-effective alternatives already exist.
Establishing a clean fuels program (House Bill 1110)
The biggest source of greenhouse gas emissions in our state is from the transportation sector. A Clean Fuels Program similar to those already successfully underway in California, Oregon, and British Columbia directly addresses that source. It would improve local air quality and provide local economic benefits by increasing demand for biofuels produced in the state.
100% clean electricity (House Bill 1211/Senate Bill 5116)
This bill will help transition our state to a clean energy future by removing carbon emissions from the generation of electricity. It requires utilities to gradually transition away from fossil fuel-generated electricity, setting a preliminary "coal elimination" deadline of 2025, and a final "clean grid" deadline of 2045.
---
Major health care bills pass House 
I voted to pass three great health care bills to improve access to health care for everyone in Washington state, protect consumers, and create a new social security program for long-term care services.
Cascade Care is a new series of plans on the health exchange for those who purchase their own health care rather than receive insurance from their employer. There are 70,000 people who buy plans on the exchange with a deductible of $9,000 or more. That's simply unacceptable. Cascade Care offers cheaper plans with lower deductibles and a simple, easy to understand list of comprehensive services.
Balanced billing, or surprise billing, happens to far too many people. It happens when you go to a hospital that is in-network and covered by your insurance, but one of the medical providers (like an anesthesiologist) is out-of-network. Most of the time the patient does not know about this and weeks or months later they receive a bill in the mail saying they owe. That's unfair, and puts consumers in the middle of a billing dispute. The House voted on legislation to protect consumers from this unfair practice.
The Long-Term Care Trust Act creates a brand new social security program to provide long-term care services. Most people do not save for long-term care, but most people end up needing some form of help as they age. With more people than ever moving into the 65+ age bracket, we need to start planning for the need for these services.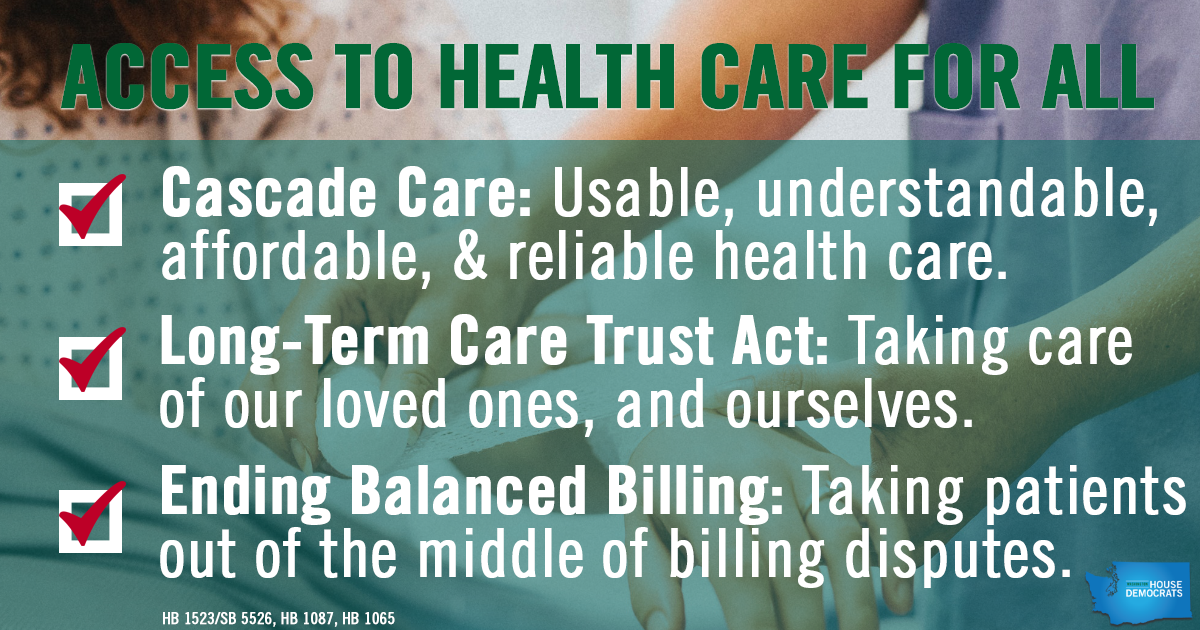 ---
Representation in Government
One of the reasons I got into politics was to serve as a black role model that young people can look up to. When I was a kid in grade school, learning about historical political figures meant studying almost exclusively white men. Thankfully things are different now and I am pleased to be part of that change.
This year, for black history month, I was the subject of study when a young woman, Abi, interviewed me for her history class. We talked about my background and why I got involved in politics.
In their report, Abi and her classmates stated that I ran for office, "because he wanted to help his community, and he wanted to make the community better for his kids." Part of making the community better is just being in the legislature so that kids can see someone who looks like them in a policy-making role.
---