Dear neighbors,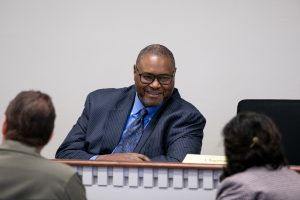 The 2019 Session wrapped up after 105 days. The days and nights were long as we raced to finish on time, but it was all worth it to be able to pass some great bills and a budget that puts people first.
Below you can read highlights of what I have been working on for the 37th Legislative District, including passing budgets that invest in our communities. Thank you for all of your calls, emails, and visits during session. Your interest and participation in the legislative process help keep me going.
Please feel free to keep reaching out during interim if you have questions, comments or concerns about what is happening in our communities or in Olympia.
Sincerely,
Eric Pettigrew
---
Passing a budget that puts people first
The operating budget and revenue package we passed pays for many of the operations of our state government, including making critical investments in behavioral health, affordable housing, education, and the environment.
Highlights of the $52.4 billion two-year operating budget include:
$15 million focused on permanent supportive housing and youth homelessness;
$155 million for additional special education funding;
$2.5 million additional funding for student mental health and safety;
$35 million to expand Early Childhood Education and Assistance Program (ECEAP) slots and rate increases;
$31 million to improve habitat and protect Orcas; and
$9 million to eliminate the backlog in testing sexual assault kits.
Democrats were also able to pass the Workforce Education Investment, an important shift to make public college tuition-free in Washington state for families earning less than $50,000 per year, with partial scholarships for families up to state's median income.
I was also able to secure funding for the following programs that are top priorities:
Reentry Council – A few years ago, I passed a bill creating the Washington State Reentry Council to begin looking at how to help people who are leaving the prison system navigate their reentry back into their families and communities. This year the budget includes an additional $337,000 to do this important work.
DADS funding – While the Reentry Council looks at big picture changes, there are many incredible local organizations that are helping with the day-to-day challenges of reentry. I was able to again secure funding for the DADS organization to continue their work supporting fathers transitioning from incarceration. DADs provides fathers with support and resources to help foster positive reunification with their children.
Kinship Care – Grandparents or other relatives are caring for many children in Washington – this is known as kinship care. In many instances, providing kinship care keeps kids out of the foster care system. People who provide kinship care face complex challenges getting legal, financial, emotional, and other support for themselves and the kids in their care. This year I was able to get money in the budget to support kinship care providers, including stable funding for kinship navigators.
---
Aligning laws with legalized marijuana
Although recreational marijuana has been legal in Washington for a number of years, there continue to be inconsistencies stemming from before legalization, which are frequently felt disproportionately by communities of color.
This year I was able to pass a bill to treat budtenders the same as bartenders when it comes to unknowingly serving minors. Before this bill, budtenders (the people who sell marijuana in licensed retailers) could be charged with a felony for selling marijuana to a person under the age of 21. A felony is an outsized punishment with lifelong consequences, so my bill instead creates a gross misdemeanor crime when someone, while they are at work, inadvertently sells marijuana to a minor.
Additionally, the Legislature passed a measure that will make it easier for people to remove old misdemeanor marijuana charges on their records. Thousands of people are still dealing with the consequences of a criminal record for activities that are now legal. The bill that passed requires courts to vacate misdemeanor marijuana possession convictions for people who were at least 21 years old at the time of the offense.
---
Ending the practice of life sentences for nonviolent Robbery 2
Back in 1993, during the peak of the "tough on crime" movement, Washington was the first state to pass a "three strikes" law. The law was meant to ensure the worst of the worst were kept in prison and away from the public. But the law has always included the non-violent crime of robbery in the second degree.
As a black man serving in the Legislature, when I look around my community, I can see the devastating impact that this law has had. The absence of black men is noticeable at events, at birthday parties, all around.  I strongly believe that we should hold people accountable for their crimes, but I also believe in equal justice under the law. Black people receive life sentences under the three strikes law at a rate seven times higher than our portion of the population. When a law destroys families and communities by disproportionately locking up black men for life, it is no longer about accountability, it is an injustice being perpetrated on the black community.
I was proud to cast my vote in favor of the bill that removed Robbery 2 from the list of strike offenses as it passed the Legislature this session.
---
Getting what you paid for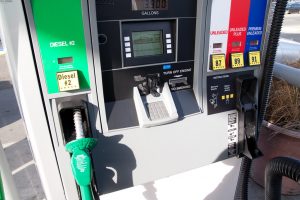 How do you know that when you pay for a gallon of gas, you are getting a gallon of gas? The state weights and measures program is in charge of inspecting scales at grocery stores and gas pumps to verify their accuracy. But, the program is underfunded, meaning that many gas pumps and scales haven't been inspected in years. I am pleased to report that a bill I have worked on for the last few years to address this problem passed the Legislature. With support from all sides, the bill increases the fees that gas stations and grocery stores pay to fund this program.
The weights and measures program is fundamentally about consumer protection and about making sure that when you pay for a gallon of gas or a pound of apples you are getting what you pay for.
---