You Are Invited!
You are invited to our joint town hall in Spokane on Saturday, February 22nd from 10 AM to 11:30 AM at the Woman's Club (1428 W. 9th Ave, Spokane, WA 99204). I welcome this opportunity to meet with you and hear what you are thinking about work being done for our community.
For those that were able to tune in to our telephone town hall last week, thank you for participating! It was great to hear the questions coming from our community and I appreciated having a chance to engage with you even while I was here in Olympia. If you missed the telephone town hall but want to hear how it went, you can listen to the whole event or just some of the highlights by visiting our telephone town hall website.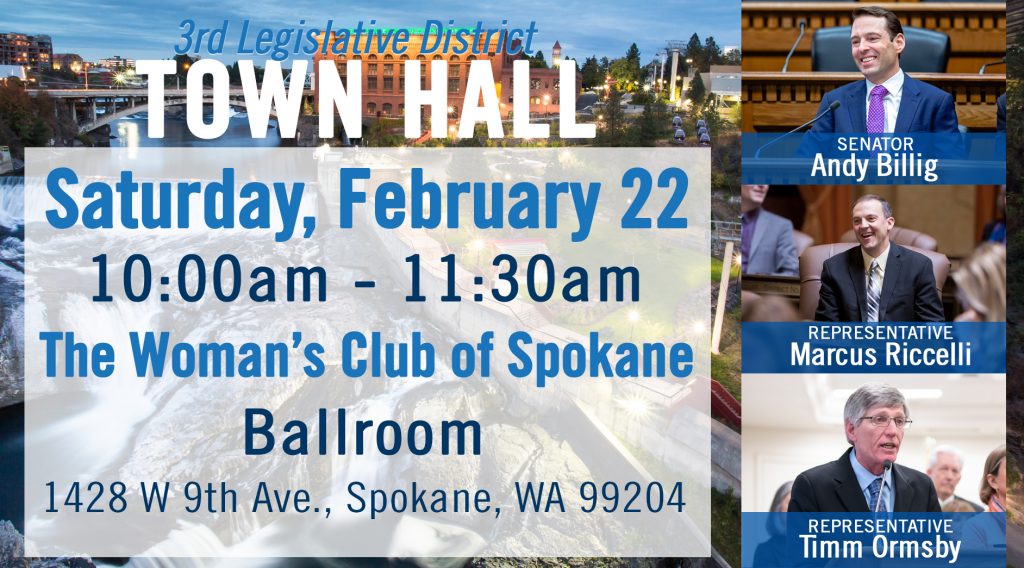 ---
Honoring Our Gold Star Families
Last year, with the help and input of our strong gold star families, I had the honor of passing a new law to exempt Gold Star family members from paying car tab fees. Working with those families was a highlight for me. I am humbled to continue this recognition by sponsoring HJM 4016 to name State Route 902 the Gold Star Memorial Highway. This week there was a public committee hearing on this proposal where it was voted out of committee unanimously. The hearing was filled with moving testimony from many brave and honorable people who came forward to share their stories and the stories of their loved ones.
One quote that was particularly powerful came from Charles Wharton from AMVETs Department of Washington. He said, "Signs are cheap. Respect is not and this is a very good way to bring some respect to those who fully deserve it."
We also heard from Paul Manly, Quartermaster for the Veterans of Foreign Wars Department of Washington. You can watch the testimony by clicking the photo below.
It is my honor to serve the fallen and their families in this small way.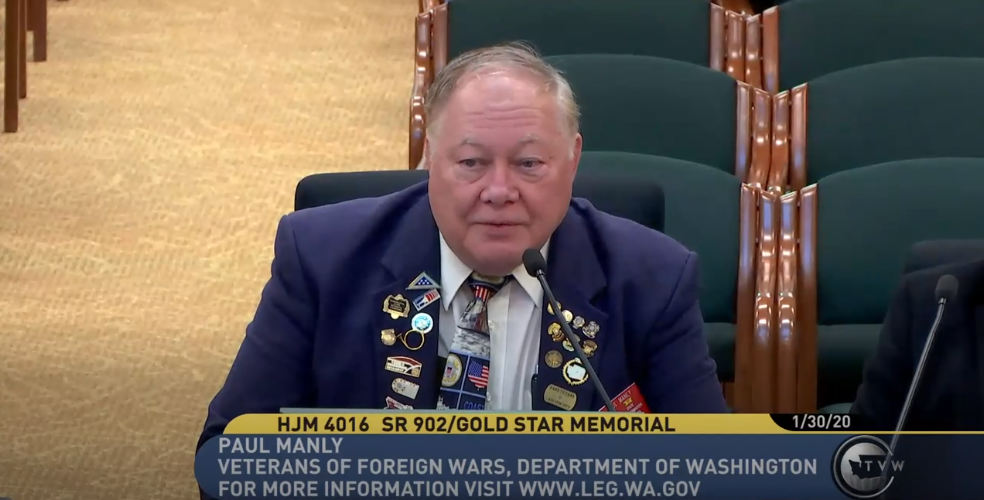 ---
Helping Domestic Violence Victims and their Landlords
Domestic violence is a tragic and painful reality for far too many people. When a tenant is a victim of domestic violence, stalking, harassment, or sexual assault, and has to end a lease early, they can sometimes incur fees. Other times, domestic abusers may damage a property that results in victims losing some or all of their deposit, or landlords simply incurring the cost to repair. Either case just perpetuates harm unnecessarily.
In 2018 to help facilitate the passing of a bill to ban discrimination in our rental housing markets I created and worked to fund the landlord mitigation fund.
It is a fund that serves to pay for certain damages, improvements, or unpaid rent and utilities to those who rent to low income tenants on housing subsidies (click here to learn more about the fund). I am working on passing a new law that lets landlords use the Landlord Mitigation Program to hold domestic violence victims harmless when property is damaged by an abuser. If passed into law, landlords won't lose money repairing their property and the victims of domestic violence will get their deposit back.
You can follow this bill's journey through the House, here: https://app.leg.wa.gov/billsummary?BillNumber=2732&Year=2019&Initiative=False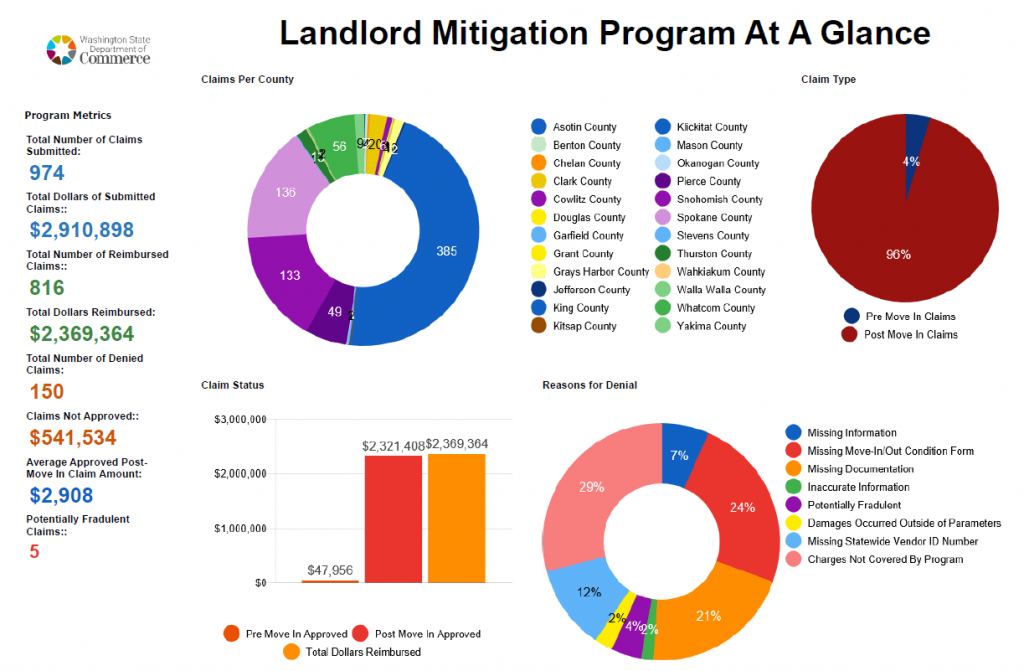 ---
Thanks for taking the time to read this update and I hope you'll plan to attend our town hall. It's an honor to serve you. If you want to reach out with any questions or ideas, please email me or call me at 360-786-7888.
Best regards,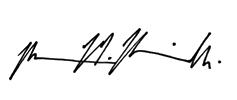 ---