In this e-newsletter, I want to take some time to address some of the top issues that constituents have been emailing about, including the Long Term Care Trust Act, 100% clean electricity, and keeping our communities safe from gun violence.
Before we get to my responses, a quick reminder that I welcome your feedback and questions on things that are happening up in Snohomish County or down in Olympia. You can always call or email, or another option to provide input right now is to take this survey.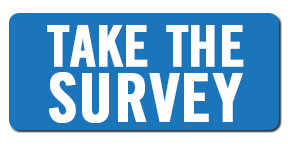 Thank you for taking the time to read about what is happening down here in Olympia.

Representative June Robinson
38th Legislative District
Long Term Care Trust Act
I often hear from people who are concerned about what will happen when their aging parents or themselves need long term care.
Because the truth is, everyone gets older and as we age, the majority of us will require some sort of assistance for regular, daily activities.
For many families, taking care of an aging parent or relative is expected. For some, it's financially possible but for far too many families in Washington, it's a significant burden. The out-of-pocket cost can be hundreds or even thousands per month and very few people are actually saving for it. That's why I have signed on as a co-sponsor of the Long Term Care Trust Act.
This legislation addresses the financial sacrifices families in Washington are experiencing today by creating a new social insurance program to help with the cost of long-term care as the "age wave" hits our state. The Long Term Care Trust Act gives families a little breathing room as they take care of the ones they love. This investment in our parents, and ourselves brings peace of mind and security for all needing long-term services and supportive care.
100% Clean Electricity
The effects of climate change are already impacting our state. These include increased frequency of extreme weather events, flooding, mudslides, drought, wildfires, and ocean acidification. Now is the time to take bold action – like making sure we have the electricity needed for Washington's growth while still protecting the clean air of our future.
Doing nothing to address climate change is not an option. So I am strongly supportive of the 100% clean electricity bill, which will move Washington's energy sources to be coal free by 2025, greenhouse gas neutral by 2030 and completely carbon emissions-free grid by 2045. This timeline allows energy providers to make the switch without harmful rate increases.
Steps need to be taken quickly if we are going to avoid the worst impacts of climate change. The 100% clean electricity bill, and two other important bills – the clean fuels bill and the clean buildings bill are meaningful actions we can take right now, this year.
Keeping our communities safe from gun violence
I know that owning and possessing firearms is a charged topic – and there are many people in our area who have strong opinions on all sides of this issue.
But I believe that now is the time to consider common-sense gun legislation. After the devastating shooting tragedies in Las Vegas, Parkland, Florida, and our own Marysville, as well as gun-related tragedies that occur in homes and neighborhoods across our region, I believe that the legislature has a responsibility to at least consider measures that will address gun violence.
This week and last, several bills to help reduce the risk of gun violence in our communities received public hearings before the House Civil Rights and Judiciary committee. The committee heard testimony from family members of gun violence victims, as well as from gun rights proponents. The next step for these bills is a vote by committee members on whether or not to advance them out of committee, bringing them closer to a vote on the House floor. Under consideration are:
---