Both of the topics in this e-newsletter are not only timely, they are also of importance to our public health – cleaning up environmental toxins and the current measles outbreak. Local public health districts, like Snohomish Health District, are a great resource and source of information for keeping ourselves healthy.
---
Cleaning up old messes
Although it has been over 100 years since the old Asarco smelter in Everett was demolished, its toxic legacy remains. The state Department of Ecology, along with the city of Everett have slowly cleaned up homes and public property with contaminated soil that was a result of the smelter operations. But, there are still more homes that have unacceptable levels of arsenic and lead in the soil.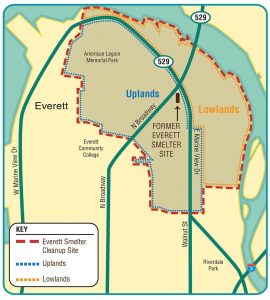 People who own homes with contaminated soil have significant concerns. People who bought homes before the contamination was discovered cannot now sell their homes without disclosing that there is need for a significant clean up. There is so much contamination in some yards that homeowners must change their shoes so that heavy metals aren't tracked into their homes. Children and pets cannot play outside for fear that they will ingest chemicals known to cause significant health risks.
The costs to clean up the mess left by Asarco are high. In 2009, there was a settlement with Asarco but that money is almost gone and there are still many homes that need to be tested and ultimately need to be cleaned up.
I have been working with the Delta Neighborhood Association for the last year to try and understand the problem that they are facing. This week we were able to have a productive meeting with representatives from the Delta Neighborhood, the Department of Ecology, and key legislators. A reporter from the Everett Herald was able to attend the meeting and wrote this article about the frustration of the Delta neighbors.
Along with my seatmates, I am asking for additional funding so that Everett can finally put the harmful vestiges of the old smelter behind us.
---
Measles
Last week, Governor Inslee declared a state of emergency in response to the measles outbreak in Clark County. Although Snohomish County is not yet affected, there was one confirmed case in King County and measles could easily spread our way.
For most people, getting immunized against measles is a safe and effective way to prevent the spread of the disease. However, children under the age of one and people with certain medical conditions cannot get the vaccine.
Getting vaccinated is the best way to protect yourself and those who cannot get immunized.
With the current outbreak, kids in Clark County who aren't immunized are unable to attend school and parents with infants are scared to take their babies out of the house. To try and reduce outbreaks in the future, I am co-sponsoring legislation to remove the personal or philosophical exemption from the measles vaccination for school attendance. Exemptions would still exist for medical and religious reasons. This is an important step we can take to keep ourselves and our communities healthy.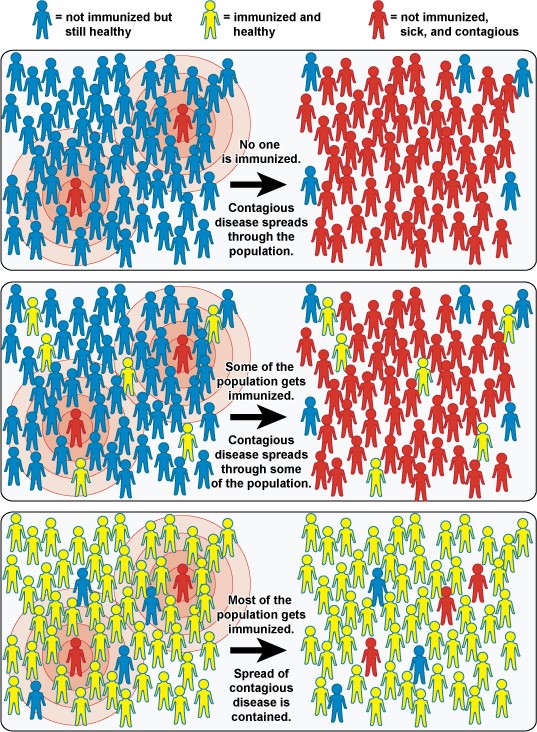 ---
Thank you for taking the time to read about what is happening down here in Olympia.
Representative June Robinson
38th Legislative District
---