Now is the time for common-sense gun legislation
In the wake of so many mass shootings nationwide – in schools, in churches, in workplaces – Washingtonians are calling on lawmakers to help keep them safe from gun violence.
Here in the Legislature, we have been working to move forward some common sense measures to prevent people who are intent on harming themselves or others from accessing firearms.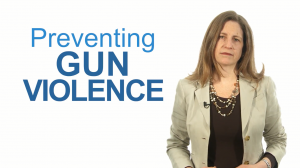 Key legislation still moving through the process includes Senate Bill 5992, which would ban bump-fire stocks. Another is Senate Bill 5553, which allows people to voluntarily waive their right to a firearm in an effort to reduce the risk of harm for people in crisis who are struggling with suicidal thoughts. Finally, House Bill 2519, which puts a hold on impounded or surrendered concealed pistol licenses, allowing law enforcement time to ensure the person is legally allowed to carry concealed.
These bills are small, but significant steps on the path toward preventing gun violence, and as a mother and legislator, I promise to continue to fight for legislation that will better protect our communities and our kids.
Learn more about the steps we are taking to prevent gun violence in my latest video update.
Bringing more transparency to state government
Last Friday, we passed Senate Bill 6617, marking one of the largest expansions of available legislative records in decades. Once the bill goes into effect on July 1, 2018, significantly more legislative records will be subject to public disclosure than ever before, including:
Legislators' calendars, including the names and dates of individuals and organizations with whom they've met;
Legislators' correspondence on legislative business to and from lobbyists and other people who are paid to influence legislation; and
Final dispositions of investigations and disciplinary proceedings by administrative committees that oversee the House and Senate.
I understand the frustration in the expedited process of the bill's passage. While I would have preferred that the bill had gone through the regular legislative process, I do support making our legislature more transparent.
While some argue that every facet of the legislature should be available to the public, I believe there are aspects of the unique work we do that should remain private. For example, when you reach out to me and share personal information, such as your immigration status, health history, or other sensitive information, you should have confidence that your correspondence will remain private. It should be your choice to share your story, not my obligation.
This legislation offers a balance between the need for transparency, protecting the privacy of constituents, and allowing for the open flow of ideas between members throughout the legislative process.
I encourage you to take a look at the legislation, and feel free to reach out if you have additional questions or concerns. Here is the bill language and here is the bill summary.
Updating Washington's emissions reduction targets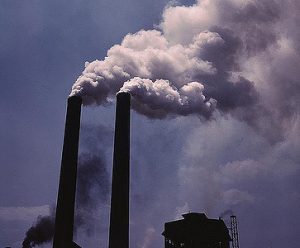 Last week, the House passed HB 1144 aligning Washington state's greenhouse gas reduction goals with those the United States committed to in the 2015 Paris climate agreement. Those targets are based on the most up-to-date climate science, reflecting what would likely limit global temperature increases to below 2 degrees Celsius on average. While the Trump Administration has since said it is withdrawing the United States from the Paris agreement, that doesn't prevent individual states from setting their own emissions reduction goals.
Why is setting these targets important? Because climate change is already making our ocean waters more acidic, increasing the severity of wildfires and melting our mountain snowpack earlier. Climate change is a global problem, but climate action starts at home. With this bill, our state signals it will lead the way on reducing greenhouse gas emissions and do the responsible thing for the next generation of Washingtonians.
Thanks to Rep. Joe Fitzgibbon for his tireless work on this!
Day of Remembrance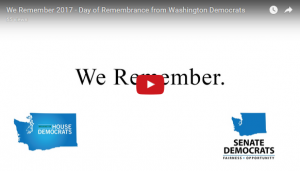 Last Monday, we observed the Day of Remembrance, a reminder of a time in American history when the government failed to uphold the constitutional rights of all Americans.
President Franklin Roosevelt signed Executive Order 9066 on February 19, 1942, resulting in 120,000 Japanese Americans and people of Japanese descent being sent to incarceration camps. They received no trials, were convicted of no crimes, and were held in camps for up to four years because of where their ancestors originated from, and the color of their skin.
Remembering the mistakes of our past can give us the strength to stand up to the injustices we face today.
Thank you for coming to the town hall!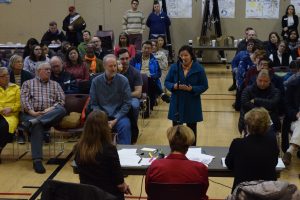 Thank you to everyone who came out to the 41st District town hall!
It is always so important to hear from you about the pressing needs and concerns of our communities. Many of you expressed concerns about the rising property taxes and gun safety, particularly in our schools. These are serious problems and I look forward to working with members of our community and across the aisle in Olympia to find real solutions.
Session is nearing completion and we are now considering Senate bills here in the House. This is an exciting time as some major bills are coming before us for the first time. As we wrap up, I'll continue to bring you updates on critical legislation that is continuing to move through the process.
Although there is only one week left in the regular session, please continue to reach out with any questions, comments, or ideas.
Sincerely,



Rep. Tana Senn
---