This week we are highlighting two budgets: the transportation budget and the capital budget. You can read more about the operating budget in this earlier e-newsletter. Next steps? Negotiations with the Senate.
Transportation Budget Highlights
The $10 billion transportation budget proposed by House Democrats makes investments in each part of the state to get people where they need to be and get goods shipped around the world. In addition to critical transportation infrastructure investments, it also includes major funding to remove fish-blocking culverts on state roads as part of the broader solution to helping our salmon and struggling orca population.
More than $2 billion are allotted for projects in or going through the 41st district. Here are a few highlights:
I-405/I-90 to SE 8th St. Widening: This project will construct one additional lane in the northbound and southbound directions between I-90 and SE 8th St to reduce congestion on I-405.
Widening 405 & Renton City Entrance: In conjunction with the rebuilding of the I-405/NE 44th St interchange and the larger Renton to Bellevue widening and express toll lanes project, the proposed budget includes new signage and a "green-scaped" entrance into the City of Renton.
Wilburton Trestle: The historic Wilburton Trestle is getting new life as a recreational trail. Funding in the transportation budget will help make this key piece of the Eastside Rail Corridor a reality.
Aubrey Davis Park Master Plan: Funding is provided for the development of a master plan for the Aubrey Davis Park on Mercer Island. The planning process will use input from the community and coordinate with the Washington State Department of Transportation to design an updated park that will meet the needs of our community.
For more information on projects in our area, check out the transportation projects lists by district interactive page. Be sure to select the "House Floor (03/29/2019)" version, choose the 41st District from the drop-down menu, and then click "View Report."
---
Capital Budget Highlights
The House Capital Budget proposal, which we passed out of the House last week, totals $4.6 billion with $3.1 billion in projects funded with bond revenue. It makes large investments in every corner of the state, such as $1.1 billion for public schools; $927 million for public colleges and universities; $30 million for rural broadband internet access; $155 million for affordable housing; $463 million to help salmon and orcas; and $117 million for community behavioral health facilities. These projects will help address pressing issues we are facing, while also putting people to work all over Washington.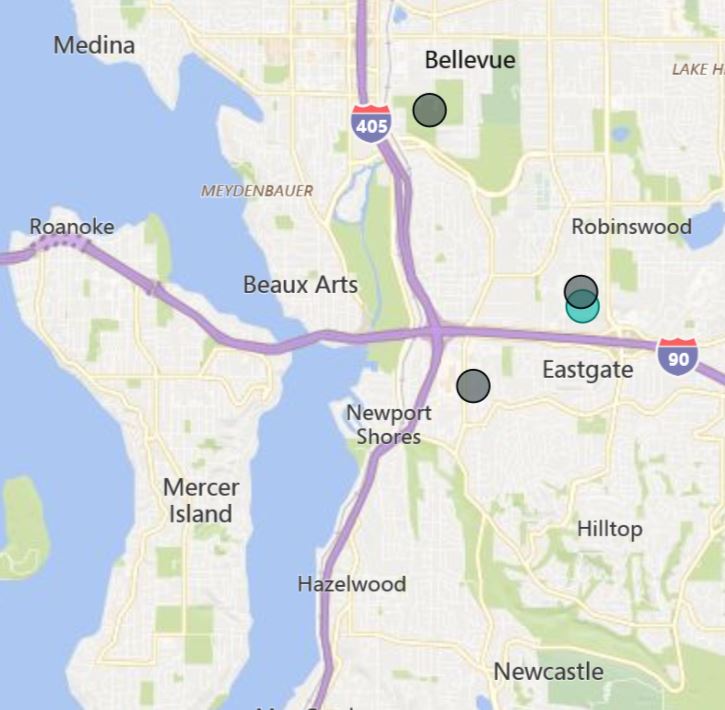 Within these billions the budget proposes investing over $7 million for projects in the 41st district. These are some of them:
Hero House: For adults living with mental health issues, it can be hard to find support and community. Hero House helps build community and supports adults living with mental illness so they can find and stay employed, locate affordable housing and live independently. Funding is provided to help build out their job placement and career center for greater access.
Bellevue College: Funding is provided to start work on a new Center for Transdisciplinary Learning building. This space will house the information and business technology, computer science, interior design, art and engineering programs.
Wilburton Hill Park: Funding is provided for a synthetic sports field renovation, so that young people can get outside and play sports year-round.
Downtown Bellevue Gateway: Funding for the Gateway into the Downtown Park is intended to provide a transition from busy downtown Bellevue to the more tranquil environment of Downtown Park. The Gateway is a key part of Bellevue's Grand Connection initiative to create a pedestrian corridor stretching from the waterfront at Meydendauer Bay Park through downtown Bellevue, across I-405 to the Eastside Rail corridor.
For more information about these projects and the many other projects in our area, go to the capital projects list by district interactive page. Be sure to select the "House Floor (4/3/2019)" version, choose the 41st District from the drop-down menu, and then click "View Report."
---