Friends and neighbors,
Short legislative sessions speed by and this one is no different. This week, we rolled out our House and Senate budget proposals and raced to pass bills out of policy committees before cutoff. Below are a few  highlights related to kids.
---
Supplemental budget focuses on state's greatest needs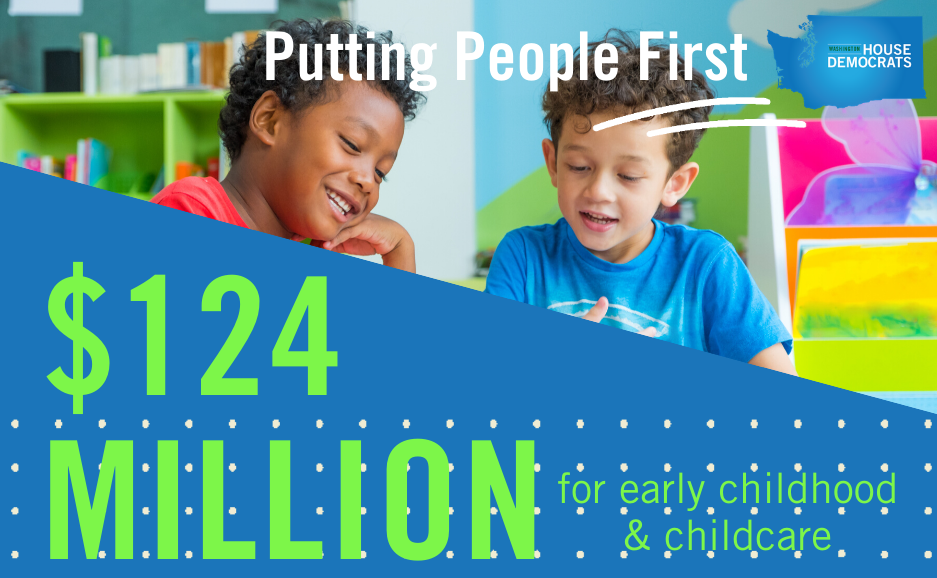 The House budget proposal makes use of our state's positive economic forecast to invest in three key areas: housing and homelessness, child care and early learning, and healthcare access. These are priorities House Democrats identified at the beginning of the session to help families, businesses, and communities in Washington deal with these issues right now.
The House budget invests:
$235 million in housing and homelessness. Homelessness and housing insecurity affect every community in Washington. Democrats are putting $100m more into the Housing Trust Fund and expanding Housing and Essential Needs.
$124+ million in increases in child care subsidy rates, professional development and affordability assistance. Families will be able to more readily find and afford child care, more four year-olds at risk of starting kindergarten already behind can get access to pre-school, and child care educators will get additional pay and professional development to make ends meet.
$122 million in behavioral health and other healthcare access. Healthcare providers across the state are asking for Medicaid rate increases and this budget makes those increases, while preserving rural clinic funding and restoring public health funds.
A few other key highlights include an increase for paraeducator training, funding for the Office of Equity, and a COLA increase for retired state employees who have given much of their lives to public service.
There is still a lot of work to get this budget over the finish line. The Senate has its own budget proposal, and House and Senate budget negotiators will be working together to come up with a final, compromise supplemental budget to be voted on by both chambers before the 2020 session adjourns on March 12. I'm proud to be part of the budget team putting people first.
---
Protecting students from lead in drinking water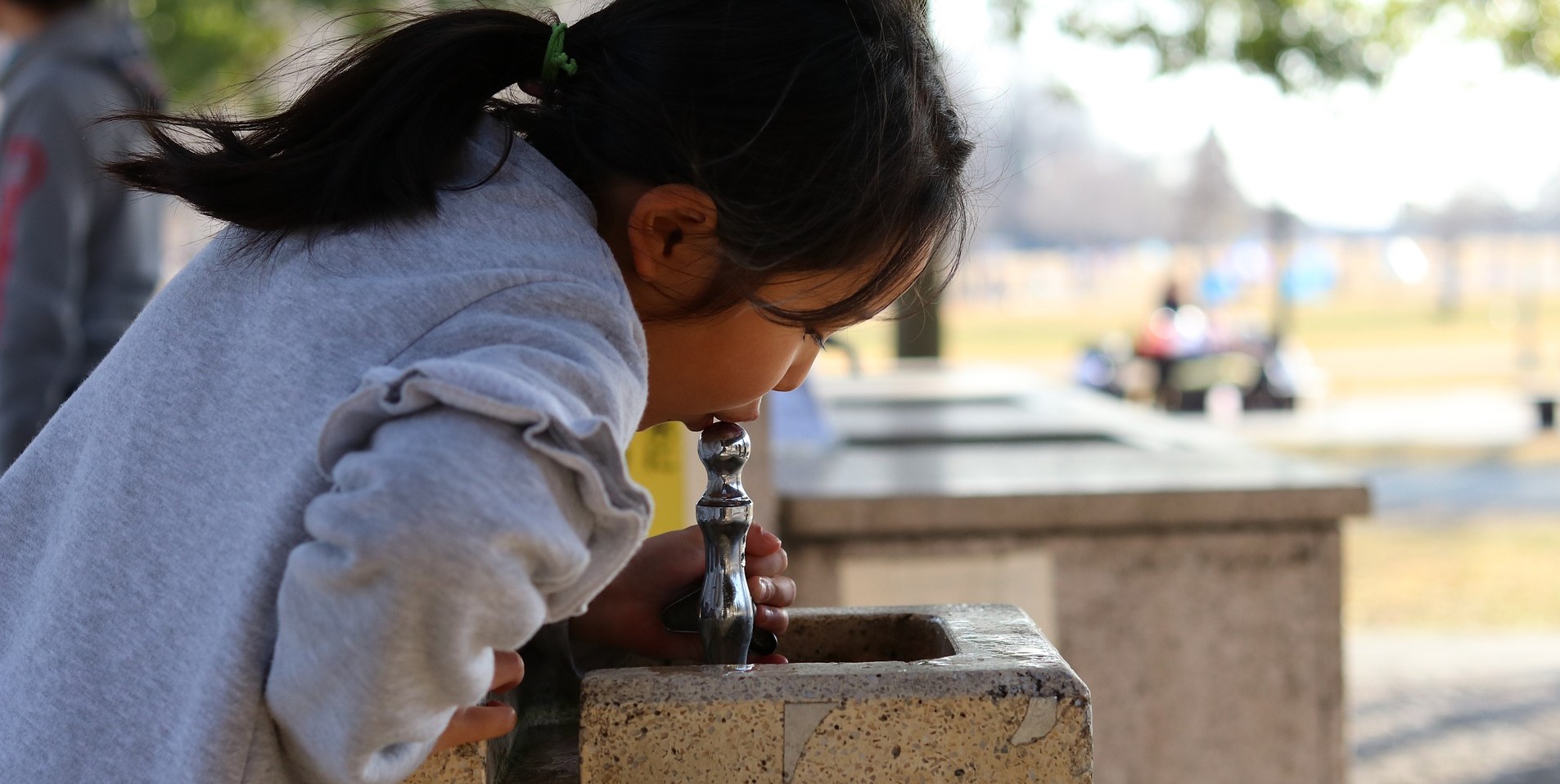 Even with the limited testing that has already been done, it is clear that we need regular and systematic testing of school drinking fountains to make sure that they're safe and lead free for our kids. Even small exposure to lead can reduce IQ and increase health problems. Our schools should be doing everything they can to prevent these problems.
I was proud to vote for House Bill 1860 to establish a 2025 deadline for schools to test all faucets used for drinking water or in food preparation at schools. According to an analysis by a UW School of Public Health student, 616 schools participated in recent voluntary testing conducted by the Washington Department of Health and Seattle Public Schools. Of those schools, 38% had at least one faucet with lead levels over the allowable 20 parts-per-billion (ppb), including in our legislative district. In fact, numerous schools in our state had lead levels well over 100 ppb and two schools had levels over 1,000 ppb. About 2,000 schools remain to be tested.
This bill would make sure that schools repeat the testing every five years, notify parents of results when elevated lead levels are found and develop action plans to reduce all lead levels to below 9 ppb. The testing of all faucets used for drinking or food preparation and notification would be one of the strongest protections in the nation.
---
Preventing youth suicide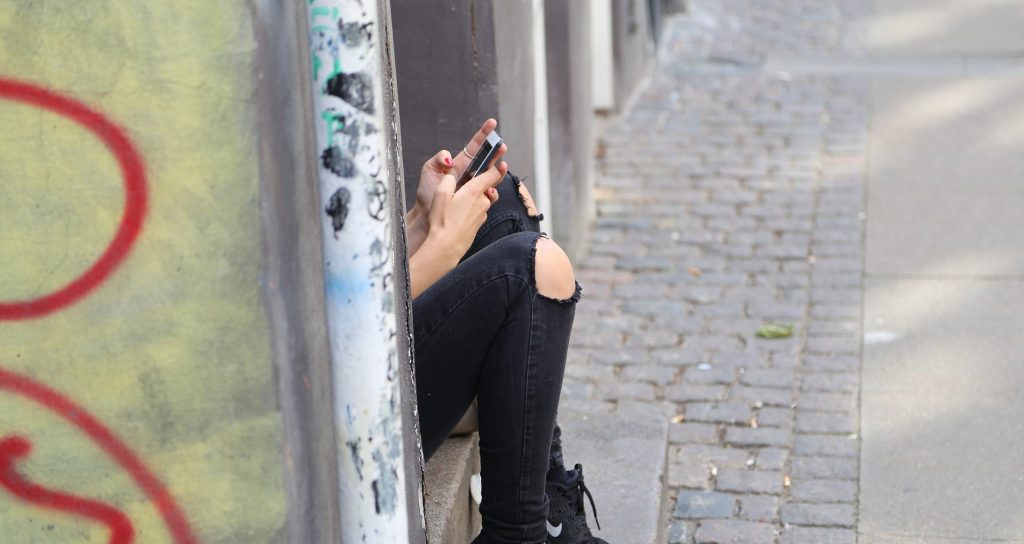 This isn't an easy subject, but it's an important one. Suicide is the second leading cause of death for teens 15 to 19 years old in Washington, with two teens a week taking their own lives. In fact, twenty percent of surveyed Washington teens reported thoughts of suicide this past year, and King County has shown a concerning rise in teen deaths by suicide.
A simple but important prevention effort is included in House Bill 2589, which requires contact information for the national crisis line to be included on student and staff ID cards in public schools. Local or regional intervention and prevention numbers can also be included on these IDs. These hotlines have been shown to provide effective suicide and crisis intervention. Sometimes, having someone to call or text can save a life.
If you or someone you know is struggling with suicidal thoughts, please call the National Suicide Prevention Lifeline at 1-800-273-8255 or text CONNECT to 741741.
---
The session has just two weeks left, but the opportunity to impact the outcomes are by no means over. As always, please contact me with any questions or concerns and I look forward to sharing more soon about the great work we are doing here in Olympia.
Sincerely,

Tana
---