All About Ag!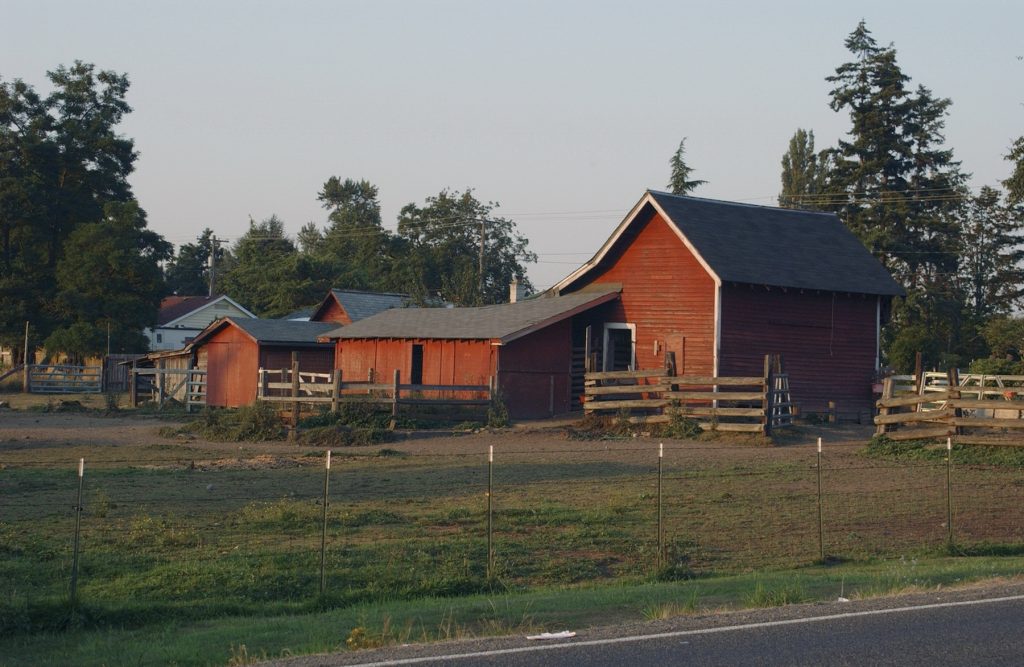 We live in a beautiful corner of Washington. Look east, and you'll see vistas of dairy barns and blueberry fields framed by Mt. Baker. Look west,
and it's picturesque marinas where our fishing fleet resides and the shellfish beds of Portage Bay, which have just seen an historic re-opening. But our agriculture doesn't just exist for nice Instagram shots– it's an integral part of our food system, our economy, and our environment.
My PhD is in Agricultural and Resource Economics, and I've always loved learning about the unique needs and goals of the people who work within our food system. I'm going to devote this E-News update to agriculture and our food to share some of that passion with you.
NABC Funding
One of the budget requests I'm championing this year would establish sustained funding for the Northwest Agriculture Business Center (NABC), which has its main campus in Mt. Vernon and provides crucial support for agricultural business development and education to Whatcom County's farmers. A healthy food system requires a healthy connection between farmers and eaters, and that's where NABC focuses: on the efficiency of the farm-to-market pipeline.
A really visible example of their successful programs is the Puget Sound Food Hub, which is a Puget Sound-wide cooperative of farmers and nonprofits who team up to more efficiently distribute their products. The Food Hub has a distribution center for Whatcom farmers at Cloud Mountain Farm Center, between Nooksack and Nugent's Corner.
H2-A Visa Protections
As an elected official, I have a unique duty to stand up for those in our community who are the most vulnerable. This is why I'm proud to join my colleagues in our unanimous support for SB 5438. The H2-A Visa program allows U.S. employers to bring foreign nationals to the U.S. for seasonal work. Around 30,000 H2-A farmworkers are bussed into communities in Washington every year, where they arrive without a social safety net, without their own transportation, and often without even speaking English. They are, therefore, uniquely vulnerable. SB 5438 will provide greater oversight of the H2-A visa program, which will both improve the quality of life for farmworkers and guarantee them a greater level of protection.
After an enormous amount of work over this legislative session by farmworkers, their families, and advocacy groups, SB 5438 passed the House with a unanimous, bipartisan vote of 96 – 0.
Farm transport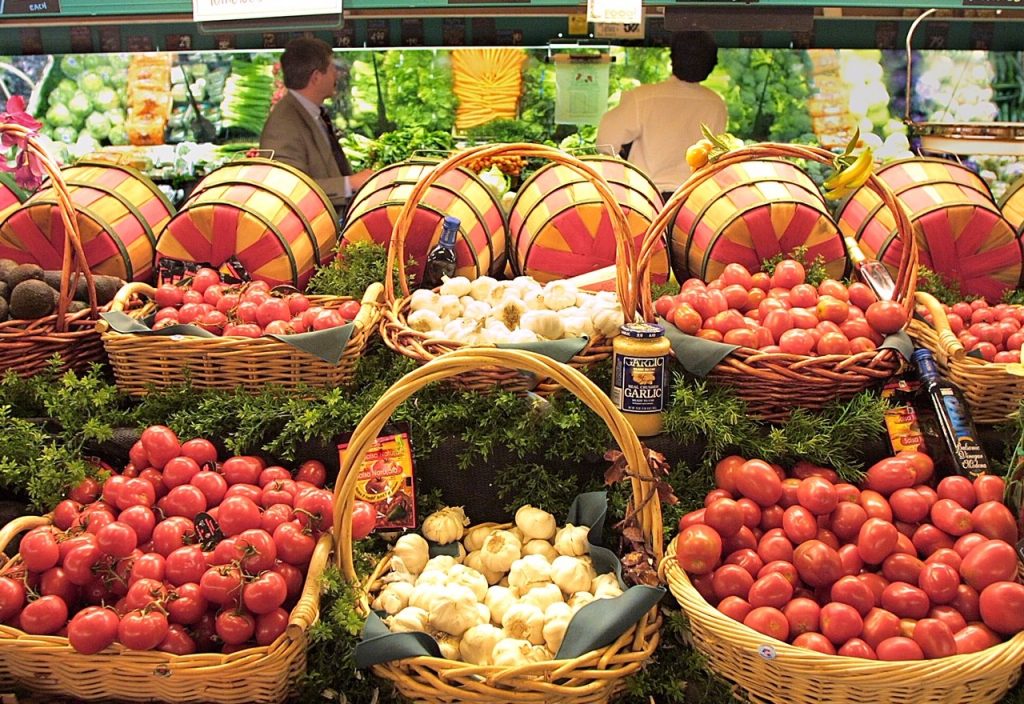 I've also been working hard on SB 5883. The idea behind the bill is a good one: it's hard for farmers to know exactly how much a harvest weighs when they're loading up their trucks in the field. A load can weigh hundreds of pounds more, for example, just because the potatoes are wet! The way the laws are written today, those extra pounds of water could mean a hefty fine for the driver.
When SB 5883 came before the House Transportation Committee, various branches of law enforcement and the Washington State Association of County Engineers raised very valid concerns about the potential for overweight vehicles to harm roads and, especially, bridges. I dusted off my economics training and worked with stakeholders to write an amendment that passed on Monday. The modified bill now allows for two "mulligans." If a truck is carrying farm goods and is overweight (though no more than 5% over the statutory weight limit – we don't want bridges collapsing), the driver gets two warnings before they get an actual ticket. This protects our farmers from having to guess on the impossible, but still makes sure that bad actors don't take advantage of our leniency and damage our roads and bridges.
The "Sustainable Farms and Fields Act"
Farms don't just produce food, they also have the potential to help us fight climate change by storing enormous amounts of carbon. HB 2095 is a bi-partisan bill that would pay farmers to sequester carbon. The idea is that we could have a local offset program where those looking to offset CO2, including the state, could invest in carbon sequestration on farms. The Senate version made it pretty far through the process, but eventually got stalled. A few agricultural associations felt like they were insufficiently consulted during the bill's development, and asked that we slow the process down. We listened, and agreed to work on it over the rest of 2019 instead.
I'm really excited about this bill – I think it is great policy both for our farmer and for our climate. As a placeholder, I have filed a budget proviso that would set up an eight-month stakeholder process so that the many groups who are involved can design a bill together that would achieve the same goal: incentivize sequestering carbon. Then we'll try to pass the new-and-improved "Sustainable Farms and Fields Act" in 2020!
Food Fighters
Food isn't just agriculture, it's also the network that gets food to hungry mouths. The House Democrats have formed a caucus that we're calling the "Food Fighters," where we push for bills like:
HB 1114, which would divert food that would otherwise be wasted to instead feed hungry Washingtonians;
HB 1587, which would increase access to fresh fruits and vegetables, especially for lower-income women and children, something that also supports our small produce farmers in Washington;
HB 1893, which clarifies that lower-income college students will be eligible for SNAP food assistance while in college.
Brand ID
Many cattle producers brand their animals for two reasons: proof of ownership and disease traceability. Some producers use other forms of ID, like in the dairy industry, where cows are kept in barns at night and therefore less susceptible to theft. Both branded and unbranded cattle enter our food supply and every producer I spoke with agrees that we need traceability in case of disease outbreaks. The Washington State Department of Agriculture runs a Livestock ID program that covers brand and other IDs, but it's currently losing money.
All parties know that to keep the program solvent, they need to pay higher fees. I've spent the last few weeks around tables with the stakeholders trying to figure out a fair and equitable solution. Unfortunately, I don't think we got there. The solution that was presented in SB 5959, while it was definitely a good faith attempt, left dairies paying more than their fair share. I worked hard to fix the bill, but wound up voting "no." This isn't the end of this issue, and we'll be having an interim discussion about how to create a cheaper, more effective electronic ID system that will serve industry and improve food safety.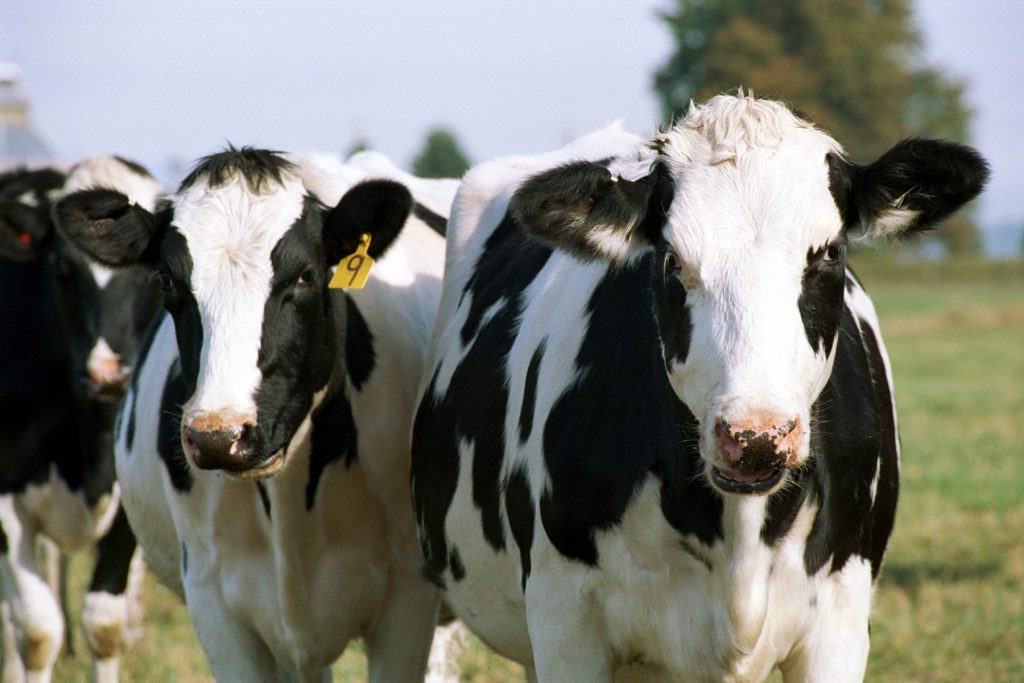 Dairy Milk Assessment Fee – One of MY bills!
This is the simplest bill yet! It changes one number. Currently, the dairy milk assessment fee (a fee on producers to pay for an industry's public good—food safety) is set to expire in 2020. I wrote this bill in partnership with the Washington Department of Agriculture and the Washington Dairy Federation to extend the program's life to 2025! And, yesterday, it passed the Senate! Now it just needs a signature from the Governor.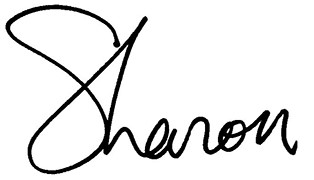 ---