Hello friends and neighbors
Before getting into my usual newsletter content, I want to take a moment to acknowledge the difficult times that our neighbors in Sumas, Nooksack, and Everson are going through, and to recognize the incredible work by folks across Whatcom County in response to the intense flooding, especially the leadership of Mayor Christensen. The perseverance, selflessness, and coordination of everyone involved in the disaster are a true testament to the strength of the 42nd District.
While the intense flooding is over, repairs to the damaged homes and businesses have just begun. Governor Jay Inslee issued an emergency proclamation to allow the affected cities to apply for federal disaster funding.
If you have any trouble accessing these services, please feel free to call me at 360-786-7854. In coordination with your local leaders and our federal partners, I'm committed to supporting you in recovering from this disaster.
---
Thank you for a great telephone town hall!
Thanks for tuning in on Monday to ask me questions and hear feedback from constituents all around the 42nd! A few hundred of you joined to discuss cannabis reform, ferry privatization, eaglets in Point Roberts, and other issues that matter to you.
The next town hall will be in person, at Whatcom Community College.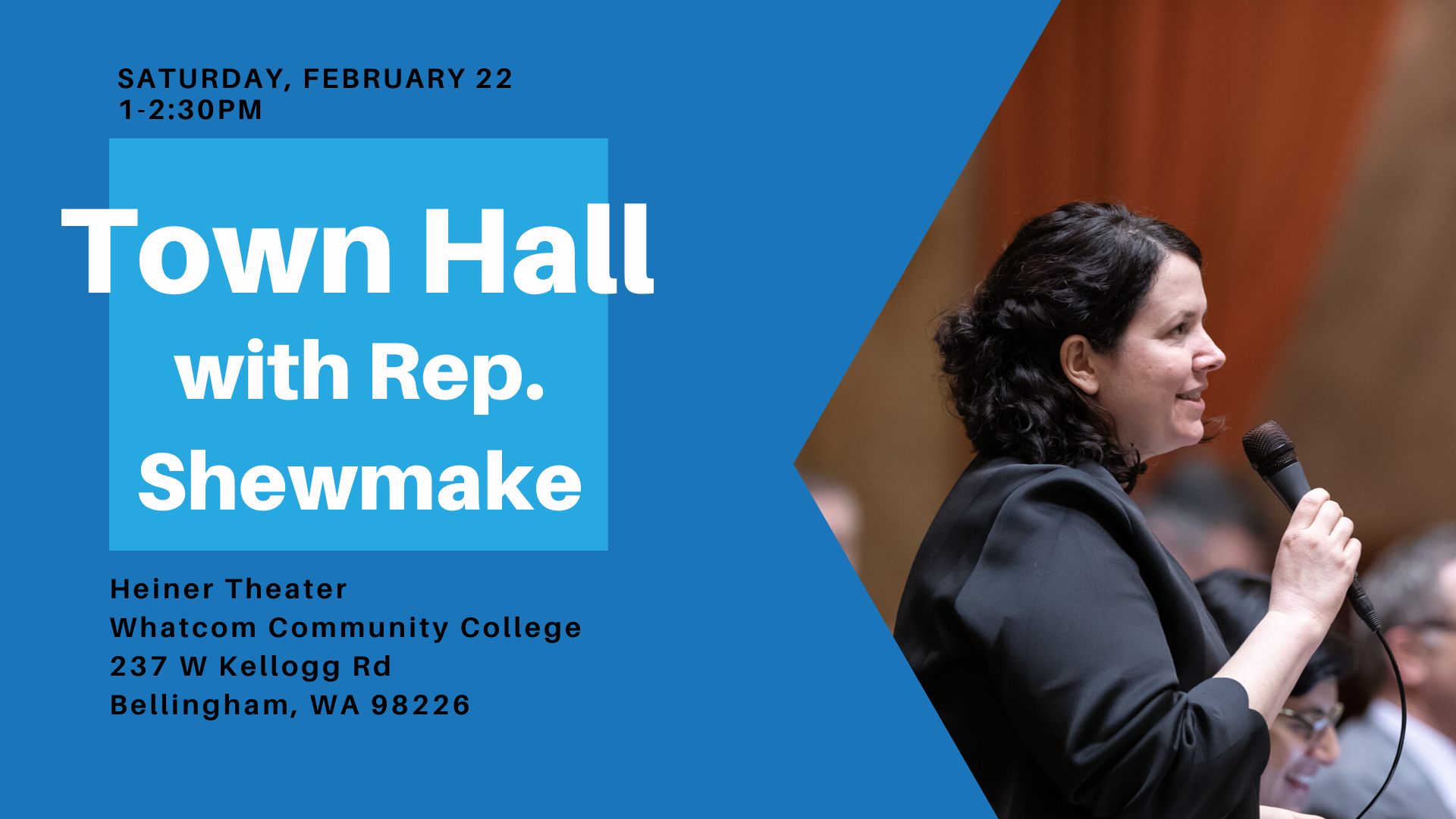 Come join me in-person on the 22nd. From 1-2:30pm, I'll be at Whatcom Community College answering your questions about what I'm working on in Olympia.
---
What's going on in Olympia?
Every student knows what the halfway point of a term means: deadlines, deadlines, and more deadlines. Here in the Legislature, we've hit the government equivalent of midterms.
The first deadline was Policy Cutoff. We have two kinds of committees: policy committees and fiscal committees. Friday the 7th was our Policy Cutoff, meaning every bill without a big monetary component had to pass through policy committees. The fiscal committees get a little extra time to deal with the funding side of things, so their cutoff date was a couple of days later. If a bill hasn't made it out of committee by fiscal cutoff, it's considered "dead" and won't have the chance to be enacted into law.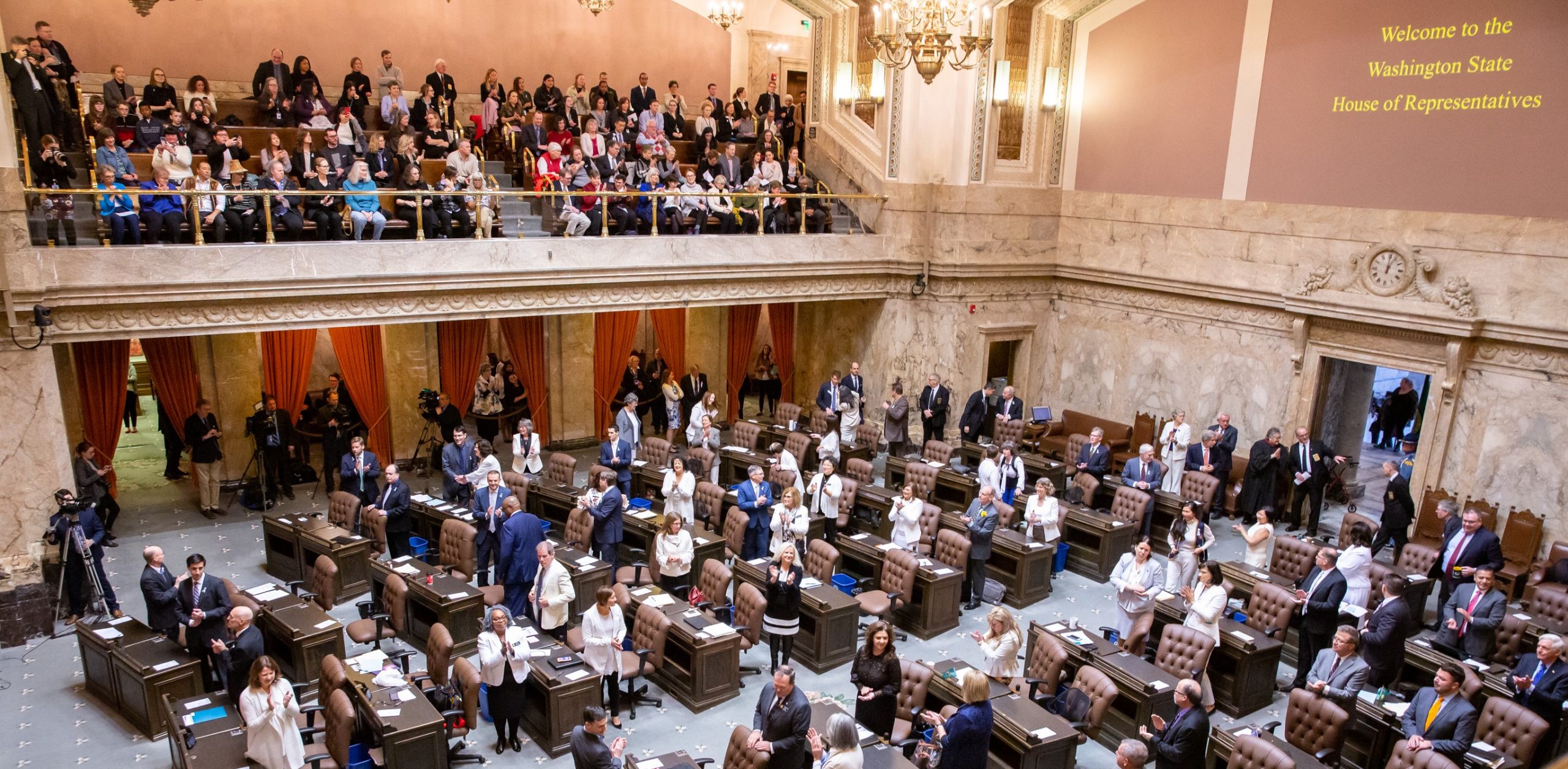 Bills can "die" for a number of reasons. They may be redundant, lack support, or act more as a conversation-starter. From now until Wednesday the 19th, the surviving bills will be heard on the House floor and either voted through or not passed. After the Wednesday, the House bills that receive majority votes go over to the State Senate and the Senate sends their bills to us.
Sound confusing? Try adding budget negotiations on top of everything!
The legislature works in two-year increments, or bienniums. 2020 is the second year of the biennium, so the main two-year budget was passed last year, but we always have more work to do. The supplemental budget we'll pass this year is much smaller and is used to alter the main budget to account for changes in caseloads, revenues, and adjustments to bills.
The supplemental budget usually has some wiggle room for local projects. Representatives can put in capital budget requests for proposals they see their community needs. These requests go through several steps and budget negotiations before being added or axed. This year, I requested funding for much-needed projects improving local parks and public safety, in addition to supporting the Boys & Girls Club with vital funding. Stay tuned for more information on these requests as they make their way through the budget process.
---
Taking a hard look at how we fund transportation projects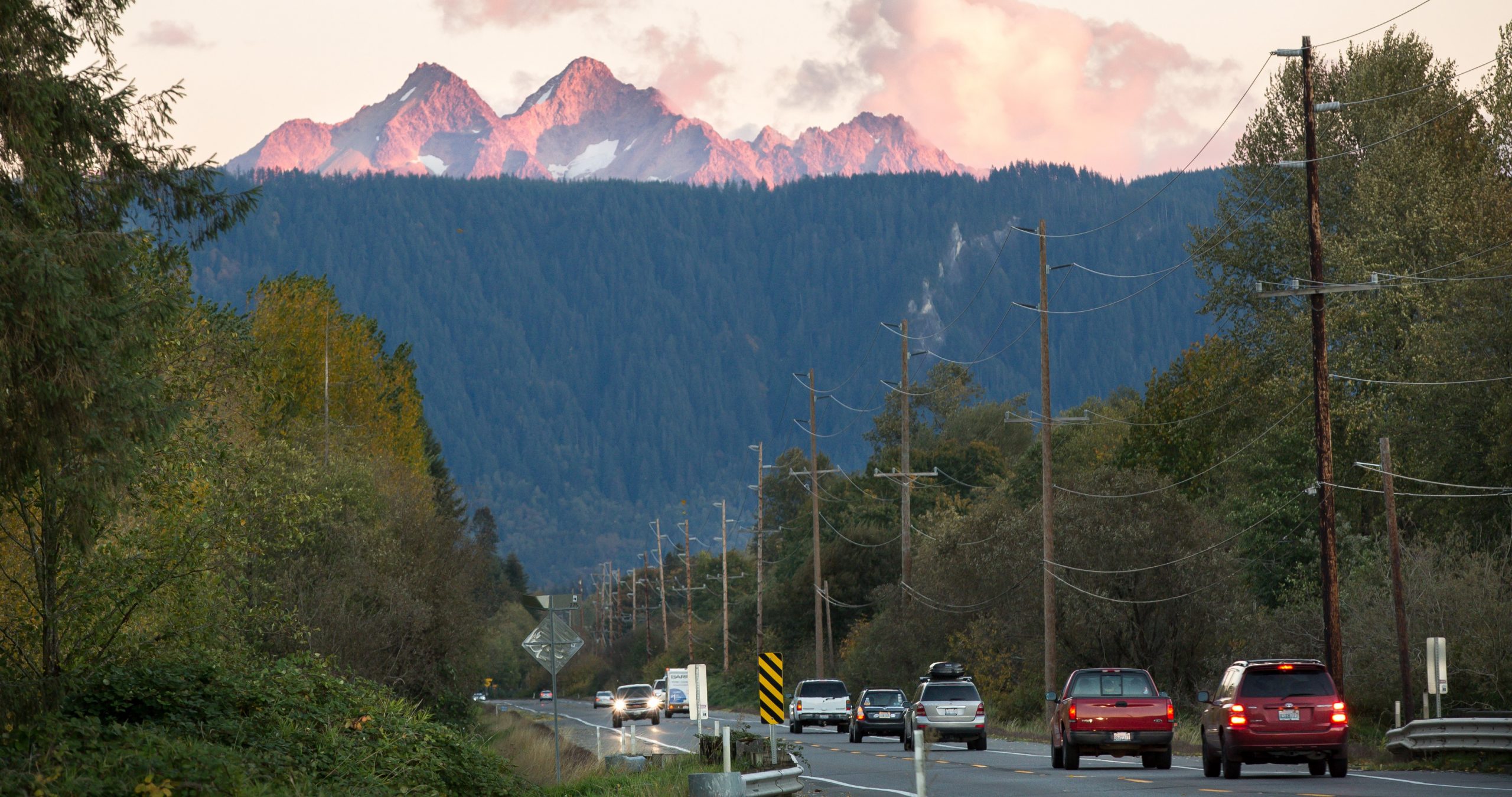 I introduced a bill this year, HB 2688, to steer the transportation conversation toward overlooked topics, like accessibility and safety, and away from endlessly expanding highways in the Seattle area to relieve congestion, a tactic that has never worked. We can throw as much money as we want at congestion, but an economic reality called "induced demand" means that when you build more roads, people find reasons to take more trips. In the long run, we see a 1% expansion in highway capacity results in a 1% increase in traffic. We spend money to relieve congestion, and we end up with more congestion and often these additional lanes are some of the most expensive to build and maintain since they are in urban areas with construction constraints and high land values.
My goal with HB 2688 is to have a conversation about the impact of endless highway expansion and refocus our highway funds. Instead of building additional lanes, we should make sure projects like the crossing at Bell Road in Blaine, or Slater Road in Ferndale aren't blocked by long trains or frequent floods. HB 2688 suggested changing the goals of our transportation plans from congestion relief to more holistic principles like accessibility, a term that better captures what we all want—the ability to get from A to B affordably and efficiently. HB 2688 failed to get out of committee, but it did start a lively conversation about induced demand and whether we can build our way out of congestion.
---
My Rural Childcare Access Act and other priority bills
And last but not least, I know you're all excited to hear about how my bills are faring in this complex process. I'm happy to report my five priority bills have ALL made it out of committee, some have even passed the House and are on their way to the Senate.
I'm especially excited to report that the Rural Childcare Access Act that I wrote and sponsored, HB 2619, passed through both policy and fiscal committees and ultimately passed on the floor of the House on Friday with incredible bipartisan support! Check out the press release here. And just last night, we passed my Fugitive Emissions Act with an incredible bipartisan vote of 87-8! As always, you can keep track of all my legislation here.
Thanks for reading! I look forward to seeing you at our town hall on February 22!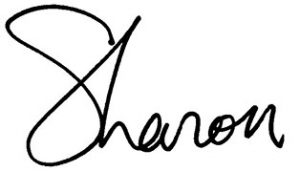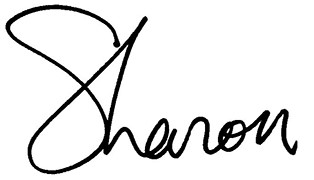 Sharon
---