I'm always inspired by the number of engaged, thought-provoking questions at town halls! Last Saturday was no different. I answered more than thirty-five questions on things that matter to all of you.
These are some of issues I was asked to speak about:
Childcare
Tax reform
Climate policy
Public safety
Education funding
Comprehensive sexual health education
Sustainable agriculture
Housing and homelessness
I look forward to seeing you all again at the coffee chats I'll be holding this spring. If one of them is near you, please join me:
Lynden: Tuesday, April 9 at 6:00 pm at Village Books, Lynden
North Bellingham: Thursday, April 16 at 6:00 pm at Elizabeth Station, Bellingham
Ferndale: Saturday, April 25 at 3:00 pm at The Meeting Place, Ferndale
---
The 2020 State Budgets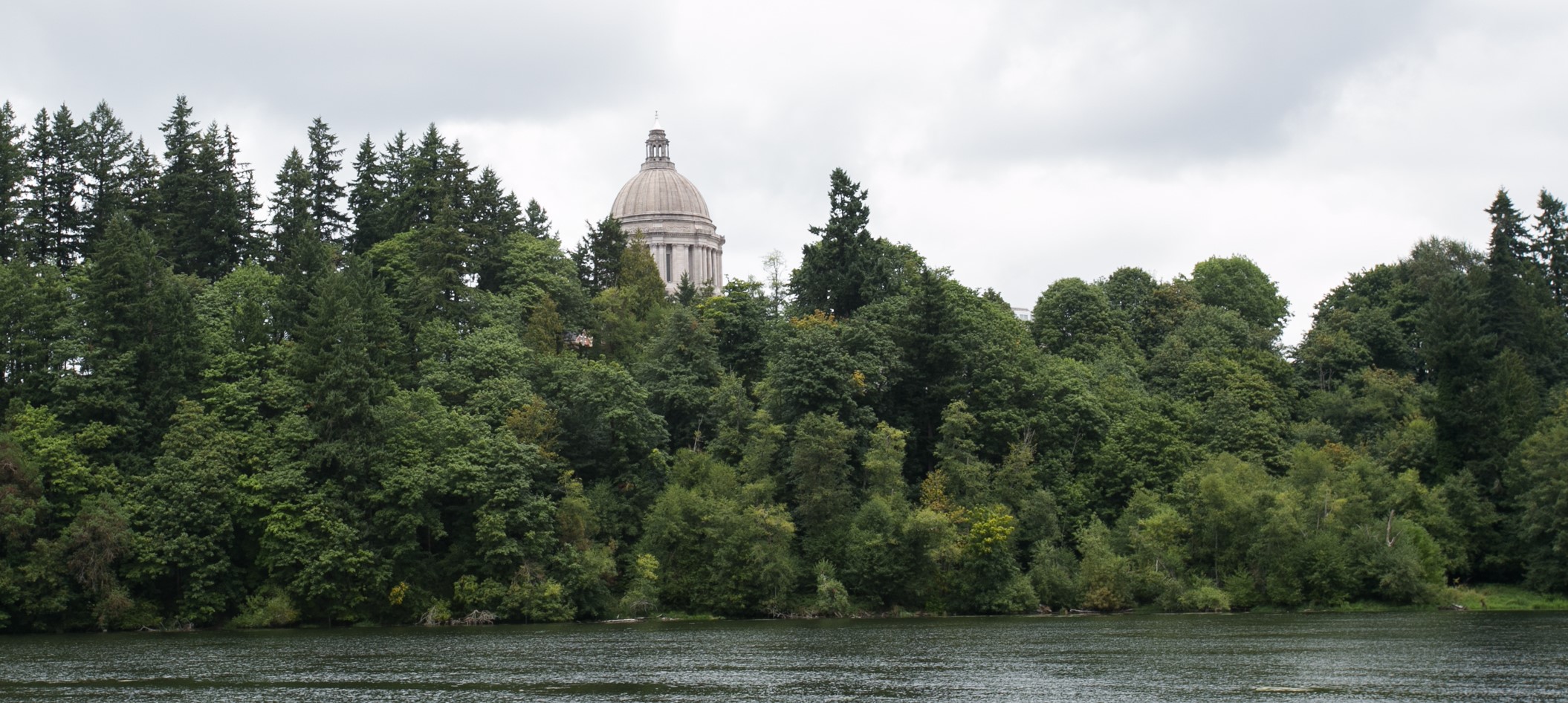 As newsletter readers may recall, the legislature works through a two-year cycle with a big budget crafted every odd year and a supplemental budget in the even years to support that bigger budget. In 2019, we passed a major budget, so this year we're working on a supplemental. We organize the budget into three different categories—operating, transportation, and capital.
We haven't passed these budgets yet, so they're not final, but I wanted to give you a preview of the work I've been doing to make sure they address the needs of Whatcom County.
1. Capital Budget
The capital budget funds construction projects. This year, we chose to focus this budget on housing insecurity and homelessness, childcare affordability, and healthcare access.
Sound familiar?
If you've been keeping up with my newsletters this session, you'll know childcare affordability is one of the most pressing issues in Whatcom County. It's also a great investment for kids, families and taxpayers. I'm happy to report I was able to get a provision into the House version of the supplemental capital budget that would provide $770,000 in much-needed funding to support the Boys and Girls Club. When Kids' World closed late last year, Whatcom County was faced with losing over 500 childcare slots. Fortunately, the Boys and Girls Club said they'd take this on. Both the City of Bellingham and Whatcom County stepped up to help, and I'm proud that the state is on track to do the same. However, this is only provisional for now, as the budget needs to be negotiated with the Senate. But don't worry—we will be pulling hard for Whatcom.
Funding projects is a team effort. I also worked with Rep. Debra Lekanoff and Rep. Alex Ramel from South Bellingham to secure funding for space for homeless youth at the Northwest Youth Services' PAD Emergency Housing Program. This facility serves youth experiencing homelessness from ages 13 to 17. These dollars would pay for renovations that focus mostly on the safety of both the youth and the staff that serve them, like better lighting and closed-loop security systems.
We also saw two new park projects on track to be funded in the capital budget! A shelter for Star Park in Ferndale funded with help from Rep. Luanne Van Werven (I'm looking forward to food truck nights!) and Ramstead Regional Park in Everson, which is currently funded in the Senate Capital budget.
2. Operating Budget
The operating budget funds agencies, the state portion of basic education, public safety, Medicaid, and other vital programs that fight poverty, support the vulnerable, protect the environment, and more. Many of you wrote in about the crisis surrounding the closure of skilled nursing facilities because of the low Medicaid reimbursement rates. We heard you and are putting forward a proposal to adjust this funding stream so our seniors have the security they need. We also are seeking funding for a cost-of-living adjustment for retired public employees who are on PERS 1, an increase in rates for early learning programs, and support for increased counselors in schools. For further details on what we funded in the operating budget, click here.
3. Transportation Budget
The last supplemental budget we work on is transportation. The passing of I-976 ($30 car tabs) means there is less money for road projects and transit. Historically, revenue from car tabs has gone to many programs, including to our most vulnerable public transit users such as disabled and low-income persons. Transportation Committee Chair Jake Fey (D-Tacoma) proposed a budget earlier this week that uses money saved from last biennium's paused projects, the retirement of the Elwha Ferry, and projects that were completed for less than expected to cover the $453 million deficit. There are however no new projects, even though places in Whatcom County are dealing with dangerous conditions like the crossing at Bell Road and the flooding of Slater Road. As a legislature, we know we cannot predict the future, so we plan for the unexpected by leaving some cushion in the budget, just like many households try to do with their budgets. Right now, the transportation budget has very little cushioning. We did what we could this year and will continue finding ways to keep Washington moving.
---
And now what you've all been waiting for…my bills!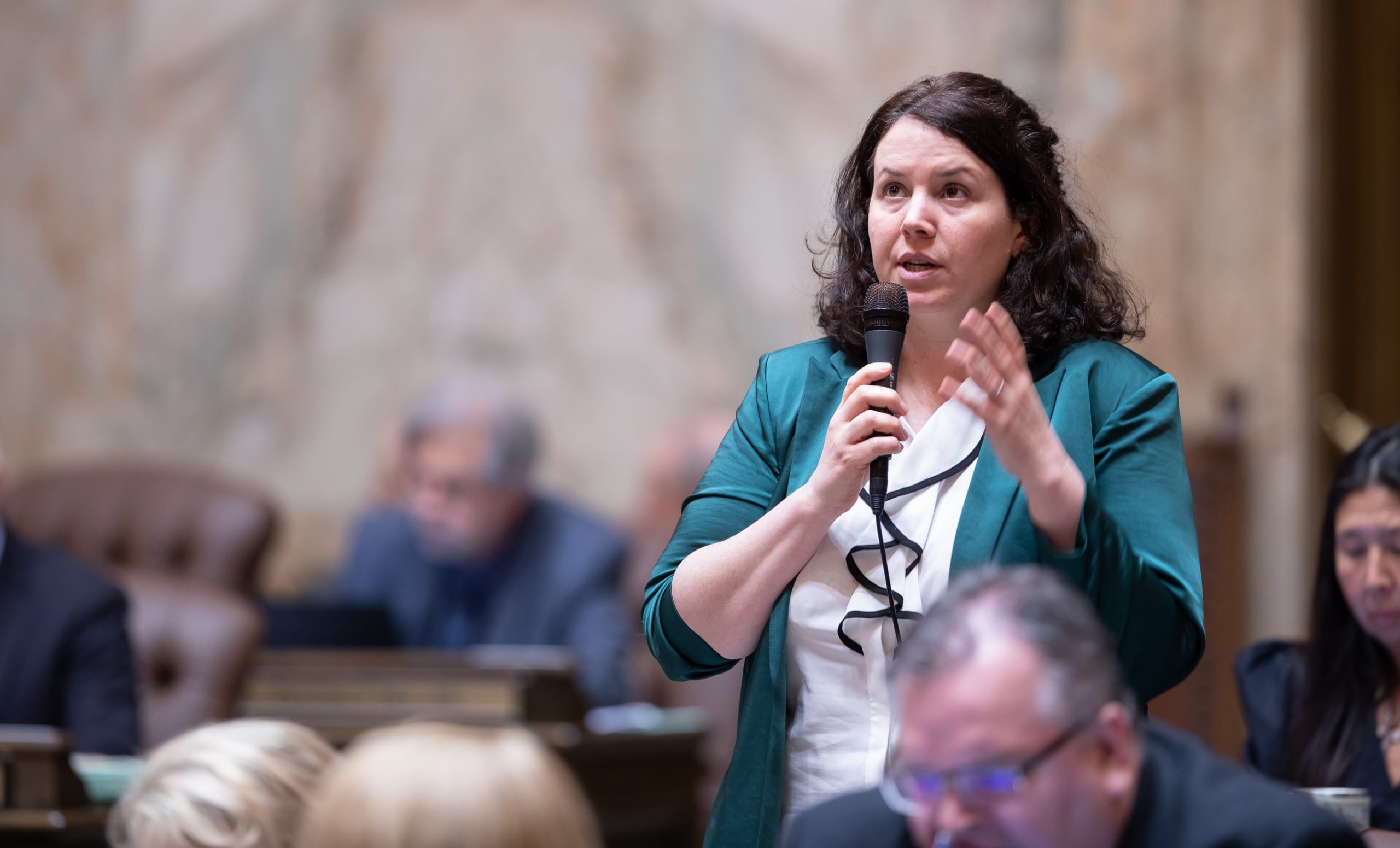 It's hard to believe we only have two more weeks of session left. That's two weeks of busy days and long nights (including on weekends!) fighting for the bills that matter to Whatcom.
Two of my bills, the Rural Childcare Access Act (HB 2619) and a bill tackling natural gas leakage (HB 2518) passed their first hurdles in the Senate and made it into the Senate Rules Committee. The next step will be a floor vote on their final passage and then, hopefully, it's off to the governor's desk to be signed into law!
Two of my other bills have also passed the entire House and are still being considered in Senate policy committees. These are HB 2684, an act to keep bicyclists safe in traffic, and HB 2624, a bill to modernize examinations run by the Department of Agriculture.
You can keep track of all my bills here. The ones that have made it out of the House and are being considered by the Senate will have an "S" in front of their status. The bills that have already been signed into law are marked with a "C." When you look at this list, you might notice that some bills didn't make it into law or even into the Senate. This is part of the process. Most bills die.
Sometimes bills die because a bill was dropped late. Sometimes bills die because there are competing bills that address the same problem (such as HB 2389) or new issues come out in the public hearing (an essential part of the process!).  My philosophy is that I want to see good legislation over lots of legislation. I had a few bills die over the interim, but we've already started a process of engaging impacted parties to figure out what is the best way to address the problem. Last year we did this with Sustainable Farm and Fields, and this year we'll be proud to pass SB 5947 in law!
---
Thanks for reading. Enjoy the weekend!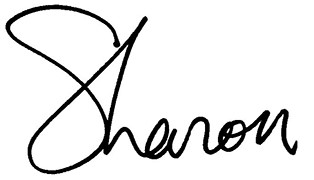 Sharon
---