Dear friends and neighbors,
We're one week into Governor Inslee's Stay Home and Stay Healthy order, and hopefully we are all adjusting to the necessary, tough changes. From upended lives, to working from home (with kids!) – it's been a challenge to figure out how to do basic things safely. I've looked to our healthcare workers, grocery store clerks and critical service workers for inspiration and I know we will get through this together as long as we treat each other with compassion.
My goal is to make sure that you have the most up-to-date information from our state agencies and local partners as we offer support to families, businesses and our communities. I'll be sending information that I'm hearing our community urgently needs, but please know you can go to Washington's official response website anytime for a comprehensive list of resources and to Whatcom county's health department page for reliable, up-to-date, Whatcom-specific information.  If you can't find an answer to your question, please write me and I'll figure out what we can do.
Support for workers & businesses
State agencies have adopted emergency rules and developed comprehensive websites to help relieve the burden of temporary layoffs, isolation and quarantine for workers and businesses. Please keep in mind that the content in the links below will likely be updated as this situation continues unfolding, so check these sites often for the latest information.
For Workers:
For Businesses:
Social distancing, not social isolation
Social distancing is one of the most effective ways to slow the spread of COVID-19.  Even if you do not show signs on the virus, you could be a carrier and should practice social distancing whenever possible. By now, we should all be familiar with the basics: to stay home whenever possible, maintain six feet of space between individuals, and practice good hygiene. It's okay to get fresh air, walk the dog, buy groceries and pick up medications, just use precautions to keep your family and your neighbors healthy.
While social distancing is best for our physical health, it can take a toll on our mental health. Here are some recommendations and resources to stay mentally healthy over the next few weeks:
Know the signs of stress, depression and anxiety, and how to manage those symptoms.
If you're working from home or carrying for children that are usually in school, create and stick to regular schedules and routines.
Use technology to stay virtually connected with loved ones.
There is constant media coverage on COVID-19. You can avoid overloading on COVID-19 negativity by only consuming information from reliable official resources and know it's okay to disconnect from time to time.
Find things to do that relieve stress that don't involve screen time, like reading books, picking up old creative hobbies or indoor physical activities, including regular stretching.
Reach out to a professional if you need help. You don't have to go through it all alone.
Remember, this won't last forever. These are temporary situations and will eventually end.
Ways to help out
Give blood: Blood donations are down and threaten our supply. It is safe to give blood as long as department of health recommendations are followed. Organizations are requiring people to schedule their appointment ahead of time in order to ensure the best and safest experience possible. Reach out to your local blood banks to schedule an appointment.
Support a local food bank: Many of our local food banks are seeing a demand increase and are switching to curbside delivery to keep volunteers and shoppers safe. They need donations and volunteers. Check your local food bank's social media or give them a call to see what kind of support you might be able to provide. I volunteered last week to drive food from Bellingham to Kendall.
Check in with your neighbors virtually: Mutual aid groups have been popping up to do grocery shopping and deliver essentials to the porches of neighbors that can't leave the house. Look up your neighborhood or area and see if there is something. Ferndale, Blaine Area, Lynden/Nooksack/Sumas, and Bellingham all have relatively active Facebook groups looking to connect neighbors. Not everyone uses social media, so you might also want to call or email neighbors you know.
It is crucial that we all stay home and stay healthy. For now, I'll be canceling all community coffees and town halls. I'm looking into options to connect with you virtually, and I'm always here to answer calls and e-mails. Thank you for taking your health and our community's health seriously. We'll get through this together.
Stay home and stay healthy,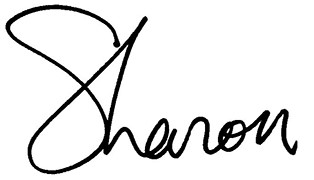 Sharon
---