Friends and neighbors,  
As I was planning this e-newsletter, I watched with horror as rioters breached the barriers of the U.S. Capitol, stormed the building, assaulted police and members of the press, and then proceeded to vandalize and steal from lawmakers' offices, and they may have taken documents and electronics that contain sensitive national security information. This is unacceptable. Those that incited the mob and participated in the illegal activities must be held accountable.
Honest, transparent and fair elections are the backbone of our democracy and the peace of our nation. These values were disrespected by agitators because their preferred candidate lost. Frankly, the events of this week only reinforce my determination to do my job in Olympia for you and the people of Whatcom.
I'm committed to starting this session off strong on Monday, and I look forward to continuing to work together for a better future for our communities. Part of that is the two-way conversation we have during and before session, so please fill out the survey at the end of this email.
---
Conducting session safely
To help prevent the spread of COVID-19, the 2021 legislative session will be remote. This will be challenging, but I honestly think it could end up being more accessible, as testifying on bills, meeting with your legislators, learning about and advocating for your community at the state level will no longer require traveling to Olympia.  
You can still learn about the legislative process, from start to finish. 
You can still watch House and Senate debates, votes, committee meetings and more on TVW.org. If you can't tune in live, there's also an archive of past events. 
You can still research bills by topic, sponsor or bill number using the handy bill information page. 
And what is new this year is you can testify remotely! Head to this page to learn how! You can also submit written testimony and contact your local lawmakers. 
As always, you can reach me at Sharon.Shewmake@leg.wa.gov or 360-786-7854.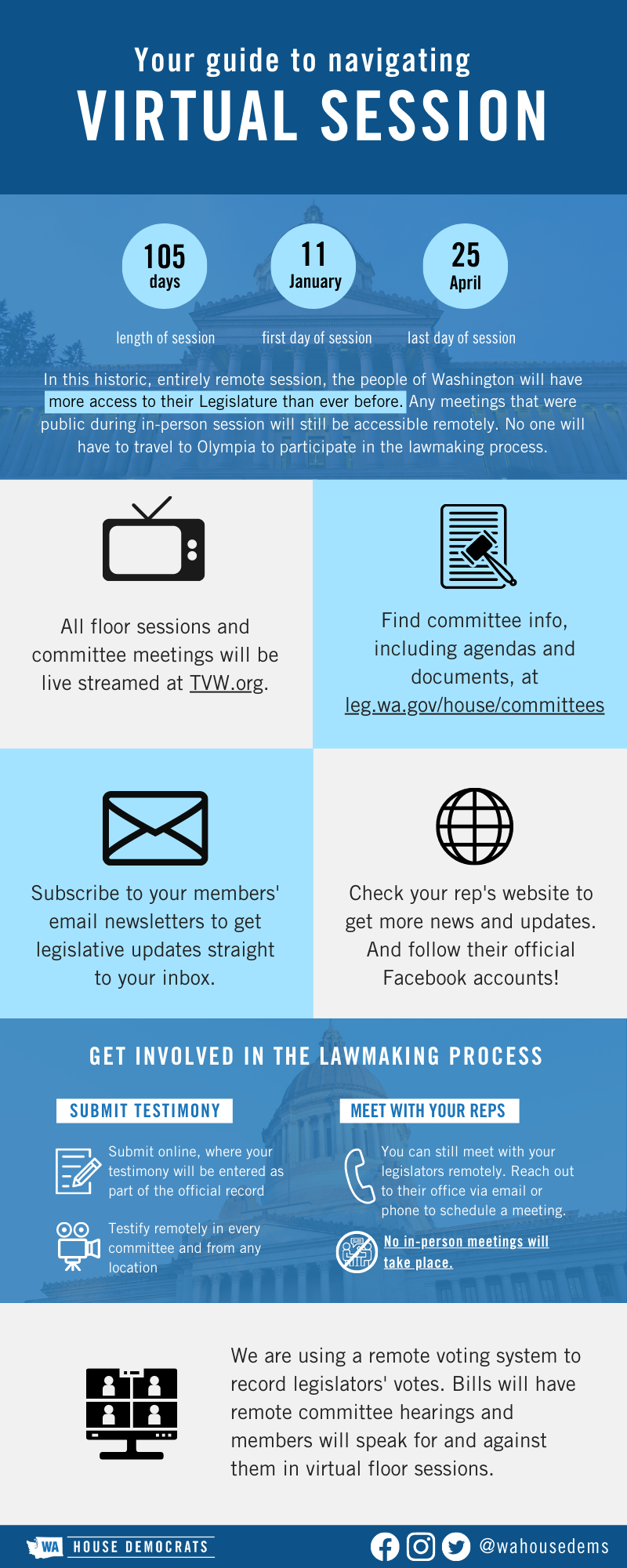 ---
Tell
 me what you think
I should focus on
I'm honored to represent you, and it's important for me to hear directly from you about your thoughts and concerns, especially as our region continues to face the health and economic impacts of the pandemic.  
Please take this survey to let me know how I can best serve you during this difficult time, but also what we need to do afterward. 
Like many of you, I'm exhausted by the pandemic. I'm trying to look for silver linings: spending more time with my kids, walks with the dog during a lunch break, the discovery of a bagel shop that will deliver to my door! 
I'm also proud of the way people in Whatcom have banded together to support one another. Please continue to wear masks and social distance to stay safe. We are close, but there is still danger ahead. I'll be looking forward to greater access to vaccines, safer communities, economic recovery and what will hopefully feel like a return to normal, but better.  
Stay well,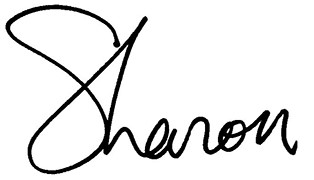 Sharon 
---