Dear friends and neighbors,
COVID-19 cases have been spiking in Whatcom County and we need to speed up vaccinations so we can get back to business. Departments of Health are setting up mass vaccination sites around the state and we are currently still in Tier 1B of the vaccination timeline, which means the vaccine is available to anyone 65 and older, and all people 50 and older who also live in multigenerational households.
If you've tried to get a vaccine, you might have noticed it's difficult to find an appointment. Whatcom has around 42,000 people in the Tier 1B category, yet we only received a tiny fraction of the necessary vaccines in our latest shipment. Our local health department is expecting more shipments but they're asking for patience and understanding as they work as fast as possible with limited supply.
We've been asked to pass out the message not to call your providers for appointments, when they are overwhelmed with phone calls about vaccines it slows down vaccinations and their normal medical operations too. For now, check out the PhaseFinder and the DOH website for more information, and know that there are plans underway to speed up vaccinations.
Vaccines will be an important part of recovery, and we will still need to listen to experts on public health when it comes to hand washing, masks, and social distancing. However, we also need to turn to repairing our community, economy and especially small businesses. The federal government has been busy ordering more vaccines and designing economic policy, and in the state Legislature we recently announced our plan for desperately needed pandemic relief.
---
Step One in Community and Economic Recovery
Last week, House Democrats announced the first step in the House and Senate plan for Washington's community and economic recovery, starting with the allocation of $2.2 billion in federal funds to provide assistance to Washington families and businesses who have been most impacted by the COVID-19 pandemic. The proposal will ease the financial hardship of struggling renters, small restaurants and other neighborhood businesses, school districts, uninsured and underinsured individuals, and Black, brown and low-income communities, which have been disproportionately hurt during the pandemic.
The proposal provides for funding in critical areas:
Small business grants will receive $240 million to build on similar grants provided over the summer and fall of 2020.
School districts will receive $668 million to provide financial support they need to address learning loss.
$325 million in rental assistance for direct rental and utility payments and $5 million for rental and foreclosure assistance.
$618 million toward a dedicated fund for Department of Health to use for vaccine distribution, contact tracing, and testing—with an emphasis on vaccinating individuals needed for school re-opening and ensuring that outreach is accessible, culturally and linguistically appropriate, and includes community-driven partnerships and strategies.
Food assistance programs will receive $4.7 million in funding with an additional $26.3 million in block grants for hunger relief organizations.
$50 million for child care grants and incentives, prioritizing providers in child care deserts and supporting racial equity across the state
$65 million for the Immigrant Relief Fund for those people left out of federal stimulus payments
$9 million for TANF and $12 million in Disaster Cash Assistance
The Step One proposal is anticipated to be heard in the House Appropriations Committee this week. The bills reflecting the changes and appropriations are HB 1367 and HB 1368 and their companion bills are SB 5343 and SB 5344.
---
Survey results and upcoming town hall
More than 160 of you took the time to fill out our survey. Thank you. The feedback by I hear from you informs my decisions and there's another opportunity around the corner to make sure I hear your voice. Representative Rule and I are holding a live, interactive telephone town hall on Tuesday, February 9th at 6:00 pm. SIGN UP NOW to be called when the event begins! 
As for the survey, it showed that when it came to broadband, 13.5% said you didn't have the quality of service you needed, and many of you thought you were paying too much for what you were receiving. It's one of the reasons I signed on to the bi-partisan House Bill 1336 which would allow public entities, like the Whatcom Public Utility District, to offer high-speed internet access directly to residents. This is especially important for those whose homes simply do not have access.
The survey also highlighted the harm our community has experienced: stress, uncertainty, inability to see family, job loss, and fear for others. But from Maple Falls to Point Roberts, Sumas to Van Zandt, Blaine to Bellingham, I was touched by the silver linings. Mine has been learning more about my children's schooling. I taught my 4 year old to read and have been watching my husband and older son learn first grade together. Some of you really inspired me with indoor rowing, baking sourdough bread, fostering and adopting dogs, spending time with family and friends over teleconference and even making hand sanitizer. I was touched by the people who talked about turning off the news, and finding peace and new ways to enjoy themselves in the moment. The silver linings are out there.
---
Bills to watch
The virtual nature of the 2021 session means it will take more time to pass bills, and we've all been asked to be extra strategic with what we file this year. Usually I'd just tell you about bills I'm working on, but this year we're all working together so I wanted to give you an idea of three great bills I'm supporting:
HB 1002: Without this bill, businesses would have to pay B&O taxes for grants they received during the pandemic. This straightforward bill would make these grans exempt. It's an important, common sense bill that I'm proud to support.
HB 1125: Owners of buildings make decisions about their energy efficiency, but renters pay the actual energy costs. We call this the split incentives problem in economics, and it's a barrier to win-win investments in efficiency that save money and reduction pollution. Working with stakeholders, we came up with a legislative solution that lowers energy bills for renters, increases the a landlord's investment, and cuts down on energy usage. This bill is a win for everyone.
HB 1156: We know too well the division caused by hyper-partisan politics. This bill creates a system of ranked choice voting, so you can rank your choices instead of picking just one. This will save taxpayer dollars, cut down on partisanship, and allow more people to have their voice heard in our elections.
---
Committees, committees, committees
I serve on three committees in the Washington State Legislature, and this year it's all from a laptop in a small room in my house.
I serve on the Capital Budget Committee, in which we decide how and where we build schools, colleges, parks and other state facilities plus making investments in our natural resources. In my first session, I fought for funding in the capital budget for several projects including: facility upgrades for the Boys & Girls Club, housing in East Blaine, a solution to erosion at Fish Trap Creek, the splash park and event center in Sumas, park upgrades in Ferndale and Everson, maintaining asbestos removal at Swift Creek in the budget, seed funding for the Birch Bay Library, removal of a dam on the Lower Nooksack and funding for the Ferndale Wastewater treatment plant.Since then I've seen some of these projects come to life and it's exciting to our residents enjoy projects we have worked on together.
I also serve on the Environment & Energy Committee where we consider issues related to air quality, aquatic lands, oil spill prevention, solid waste, hazardous waste, toxics, climate change, energy, Puget Sound, and land use impacts to environmental quality. In 2019, I championed a bill through the committee to improve transparency in our electricity market, helping consumers understand where their electricity comes from. This year I'm working on a bill to ensure renters can also benefit from cost-effective energy efficiency measures.
As vice chair of the House Committee on Rural Development, Agriculture & Natural Resources, I help members consider bills related to agricultural production, food policy, animal and plant disease control, fisheries and wildlife, forest practices and forest fire protection, water, mining, and rural economic development and resiliency. In the past two years, I passed a bills through this committee that reauthorized the dairy milk inspection program, an agricultural examinations program, and effort to sustain farm and fields.  This year I have a bill that will help fish culvert projects get over the finish line by clarifying their interactions with federal flood insurance policy.
I'd really like to encourage you to engage in remote session this year. You can testify from your couch, kitchen, or dining room table. Normally you'd need to drive all the way down to Olympia to meet with me in person during session or testify on a bill, but with these remote options you can be just as "in the action" as the legislators themselves. If you are interested in testifying but having troubles figuring it out, my office can help you out. Also if you'd like to meet one-on-one, I'm happy to set up a teleconference meeting. Meeting with constituents is the best part of my job.
Don't hesitate to e-mail me at Sharon.Shewmake@leg.wa.gov or call my office at (360) 786-7854.
Stay well,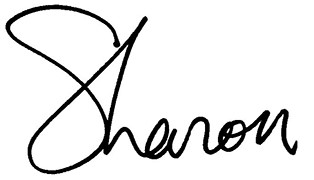 Sharon
---