Dear friends and neighbors,
This week marked three big milestones in the legislative session. Monday was "policy cutoff," which means it was the last day to consider bills in committees that focus on policies and programs. Tuesday also marked the beginning of "fiscal week," where we consider the impacts of bills on our three budgets (operating, transportation, and capital). And now, we're over one third of the way through session!
Fiscal week is normally a stressful week. But it's been extra stressful for me because I've had a dental pain that has left me sometimes unable to talk and often with a pounding headache. It's a long story you don't need to hear, but elements are unfortunately familiar to many: an initial problem that got worse because I didn't get the care I needed.
It's not a unique story and it pales in comparison to so many stories I've heard about unmet medical and dental needs. One thing I can't stop thinking about is how gas stations sell oral pain relief gel, which goes to show just how widespread dental pain is in our society, and the unmet needs that we have. We must do better. I'm devoting this e-newsletter to letting you know what the Legislature is doing on health care and giving you some updates about vaccine planning.
---
Healthcare bills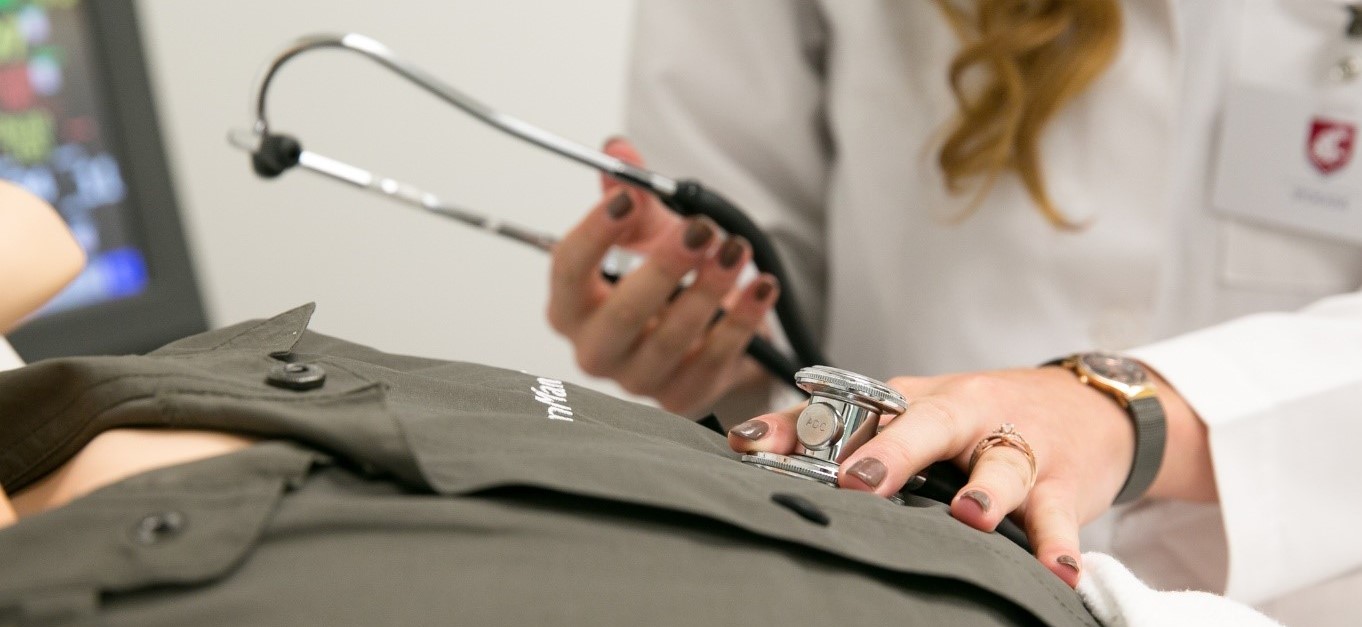 There are a couple bills coming out of the Healthcare and Wellness Committee that I want to tell you about this week.
I'm a co-sponsor of HB 1196, which would expand coverage for telemedicine to include audio-only telemedicine. I used telemedicine this week, which was a great option in a pandemic. But for patients without access to a computer or a smartphone with high-speed internet, telemedicine has major inequity issues. Rural areas are most likely to face these challenges. Once we pass HB 1196, all patients will need is a regular telephone for a telemedicine visit.
Our health care system needs better transparency, and last session, I voted to pass a bill to increase transparency in health care systems. Our proposal didn't make it all the way through the state Senate, so we've reintroduced the legislation this session. The world has changed so much since last year, and the need for health system transparency is desperately urgent because of the COVID-19 pandemic. HB 1272 would help patients and their loved ones get answers about the care they receive.
SB 5204 was introduced in the Senate by Sen. Bob Hasegawa to create the Whole Washington Health Trust, which would allow everyone in the state to access affordable health care, vision care, dental care, and mental health care. My experience giving birth in the UK under a single payer system, and then again at St. Joe's in Bellingham illustrated the stark difference in care when health care is guaranteed. While the nurses and doctors at St. Joe's were great, the UK system was easier to access, provided better follow up care, and didn't cost me $10,000, even after insurance. The bill probably won't make it out of committee this session, and really single payer should be adopted at a national level, but I'm supportive of this conversation and of building on Washington state's new public option, Cascade Care.
These are just a few of many healthcare bills that are advancing through the Legislature. We've already allocated millions of federal dollars into supporting our health care system through our step one for community and economic recovery.
If you are in need  of a new health care plan, The Washington Health Benefit Exchange (Exchange) opened a special enrollment period on Feb. 15 for Washingtonians. This aligns with President Joe Biden's executive order to re-open the federal health insurance marketplace, giving additional time to Americans still seeking health coverage during the pandemic.
The special enrollment will run for 90 days, ending May 15, 2021. During this time, those currently uninsured, seeking coverage, or enrolled in off-Exchange health insurance (such as health sharing ministries, short-term limited duration plans or COBRA) can enroll. Current Exchange enrollees will not be eligible for this special enrollment. Visit Washington Healthplanfinder here for more information.
---
Vaccine update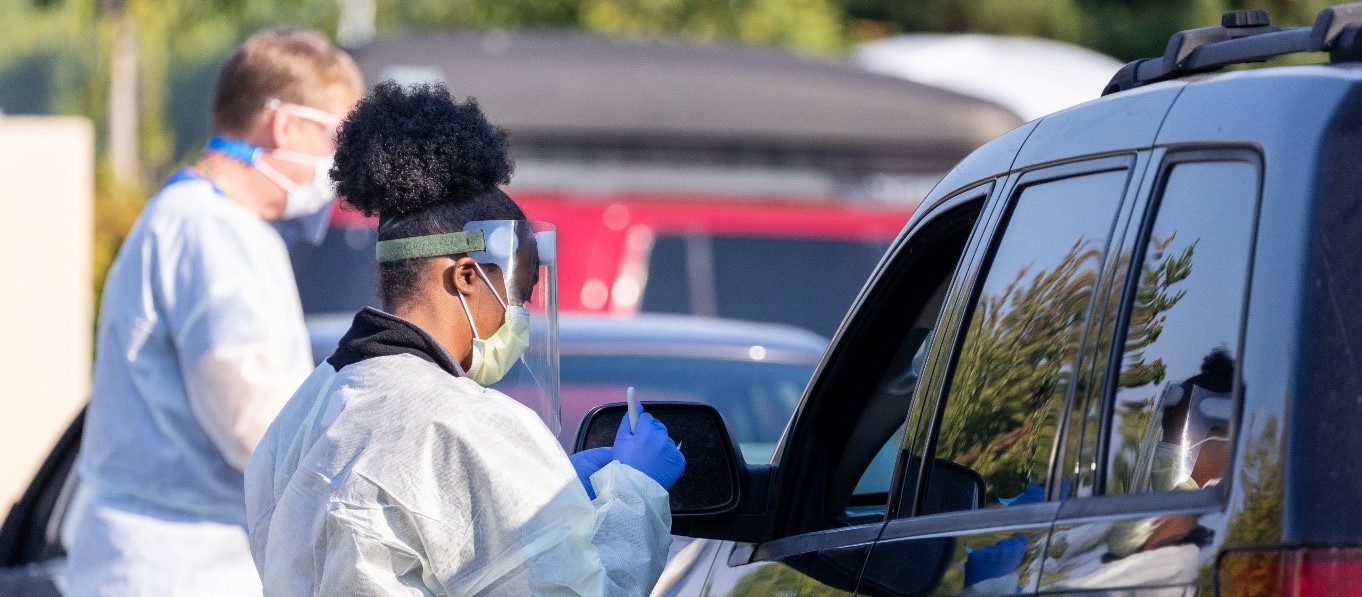 Starting in March, Bellingham Technical College (BTC) will be the location of a large-scale community vaccination clinic, assuming they are able to get enough vaccines. The goal will be to vaccinate 5,000 people per week, with BTC and Whatcom Community College Nursing students assisting in the effort. BTC, Family Care Network, PeaceHealth, Sea Mar, Unity Care NW, and the Whatcom County Health Department are all partners in this effort. This is in addition to plans for mobile vaccinations to get at folks who may not be able to access the community sites.
This week, the Whatcom County Department of Health received 2,400 doses of vaccine that will go towards second doses. This was part of a statewide strategy to emphasize second doses. I know folks are still struggling to get vaccine appointments, and I hear your frustration. For the full picture, you can check out the Whatcom County Health data dashboard.
---
Point Roberts
Last week, I wrote a letter with Rep. Alicia Rule and Sen. Doug Ericksen to our congressional delegation reiterating our concerns about the difficulty faced by Point Roberts residents in accessing mainland U.S. If you haven't seen the news, then I'm happy to report that some progress has been made. Point Roberts residents will be exempt from Canada's recent requirement for proof of a recent negative COVID-19 test in either the United States or Canada. However, this didn't meet the full spirit of our request since we asked for permission for Point Roberts residents to travel the 25-mile trip for all reasons, not just essential ones.
As we clearly laid out in our letter, the closure of the border to Canadian tourists has threatened essential services on the Point. The local grocery store used to have 8,000 customers in a high season month. But in December 2020, it had 1,600 customers. The owner sees a prolonged border closure as putting the Point's only grocery store at risk of closure, thereby increasing food insecurity in Point Roberts for the foreseeable future. The lack of clarity on what is an essential purpose can cause confusion for residents, and we believe it's unnecessary to require residents to have an essential purpose to travel from one part of Whatcom County to another part of Whatcom County.
We've worked collaboratively with local residents, elected officials, and the Canadian government to come up with solutions during the pandemic. I'll continue to push for Point Roberts residents to access the mainland U.S. safely.
---
Stay well,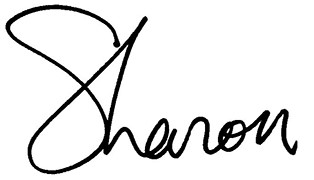 ---