Dear friends and neighbors,
Thanks to everyone who attended our virtual town hall and if you didn't, you can watch the whole thing here. Feel free to e-mail me if you didn't get a chance to ask your question or additional questions come up.
We are officially in the "budgets, budgets, budgets" part of session. Budget planning begins before session even starts. This year was especially hard to plan for because there has been so much uncertainty in economic forecasts. When the pandemic started, unemployment was worse than the Great Depression. However, the federal government response, increased unemployment compensation and grants to businesses and individuals and other spending has helped buoy the economy and our state is bouncing back quicker than expected. Now, the state has $4 billion through the American Rescue Plan passed by Congress for one-time critical investments to recover from COVID and stimulate local economies.
At the state level, there are three budgets:
Capital Budget – used to build things from culverts to skate parks to affordable housing.
Transportation Budget – used to build roads, bridges, and general transportation infrastructure.
Operating Budget – funds everything else from Medicaid to public education to farm programs.
To make it more complicated, there are also multiple drafts of each budget. In December, the governor releases the first drafts before session even starts and then the House and the Senate release their drafts a few months later. Just like all other bills, the budgets have to go through committees, pass off the floors of the House and Senate, and then be signed by the governor.
With budget bills we use a special step so the House and Senate can come to agreement on a final budget. Once the budgets have been voted off the floors of the House and Senate, they go "into conference" where representatives from the House and the Senate, Republicans and Democrats, negotiate the budgets until they get to final versions. Then we all vote on the final capital, transportation and operating budgets and they go into effect in July!
Now that you understand the process, you might be interested in what is actually IN those budgets, especially for Whatcom!
---
Capital Budget

The 2021-23 capital budget will put tens of thousands of people to work rebuilding the economy. Federal investments filter through the House proposed budget (HB 1080) with $400 million in federal funding for investments in water, sewer, and broadband and $189 million for critical capital budget projects enabling work, education, health monitoring, and other items related to responding to the pandemic. Below are some highlights for Whatcom but you can see project across the state with this fun mapping tool!
Housing: The House capital budget proposal invests $240 statewide in housing. Locally, this includes $2.6 million for Bellingham Healthy Housing and innovative solutions to combat homelessness, such as a fund to buy motels currently for sale due to the pandemic and convert them into low-income housing. Rep. Rule and I strategically worked together to ensure our local community projects reflected housing priorities. So far, the budget proposals include funding for projects like the Eagle Haven Cottage Village which is a housing/recovery approach hosted by Lummi nation. It also includes $1 million for the Millworks Project which will be located on the new Bellingham waterfront with workforce housing, a food campus, child care and cooperative office space. This has been a great project spear-headed by our Port Commissioner Michael Shepard.
Mental health: The House capital budget proposal includes $4 million for the Way Station which provides medical respite for vulnerable individuals, as well as a hygiene center, long-term housing supports and case management. Data from our hospital found 51 individuals were responsible for 1,088 inpatient visits which is not only expensive, but suggests these folks are suffering and unable to recover. A medical respite station, where folks who are well enough to leave the hospital but do not have a place to go to, can help them with a more successful recovery, release hospital beds, and increase their likelihood of finding long term housing. This facility can also provide safe storage, shower and laundry facilities for those experiencing homelessness and be another source of emergency beds for winter. I'm proud to support this project and even more proud of how the community partners (Unity Care NW, the Health Department, Opportunity Council and Peace Health) came together to hear the needs of our community and work out a solution.
Broadband: $155 million is set aside to build broadband to areas that lack service or only have access to poor service. It's estimated that our state will need $3 billion to expand broadband to everyone, so while this $155 million may look small compared to the need, the expectation is that it will help go after much larger federal grants. Rep. Rule and I worked with the Capital Budget committee and the Statewide Office of Broadband, as well as local partners, to ensure the viability of this proposal.
Child care: On top of $48.5 million for early learning facility grants and loans statewide, nearly $1 million would go to early learning facilities in Bellingham and Mount Baker.
Funding to build a skate park in Ferndale, a park in Everson, a park in North Bellingham, a trail in Lynden, sports facilities in Kendall, sidewalks in Sumas and downtown Blaine revitalization.
Funding for the recreation and conservation office to buy land, purchase easements open access to trails and water so we can all get outside and enjoy what is spectacular about Whatcom County.
$200,000 for the office of recreation and conversation to develop an statewide database of paved and unpaved multi-modal trails
---
Operating Budget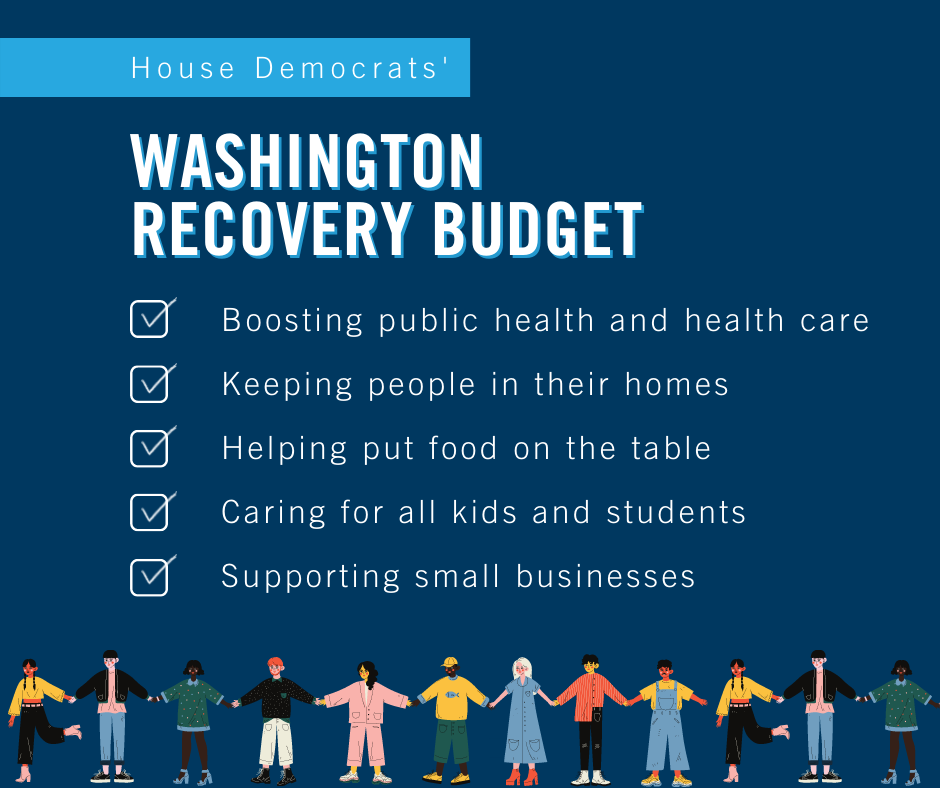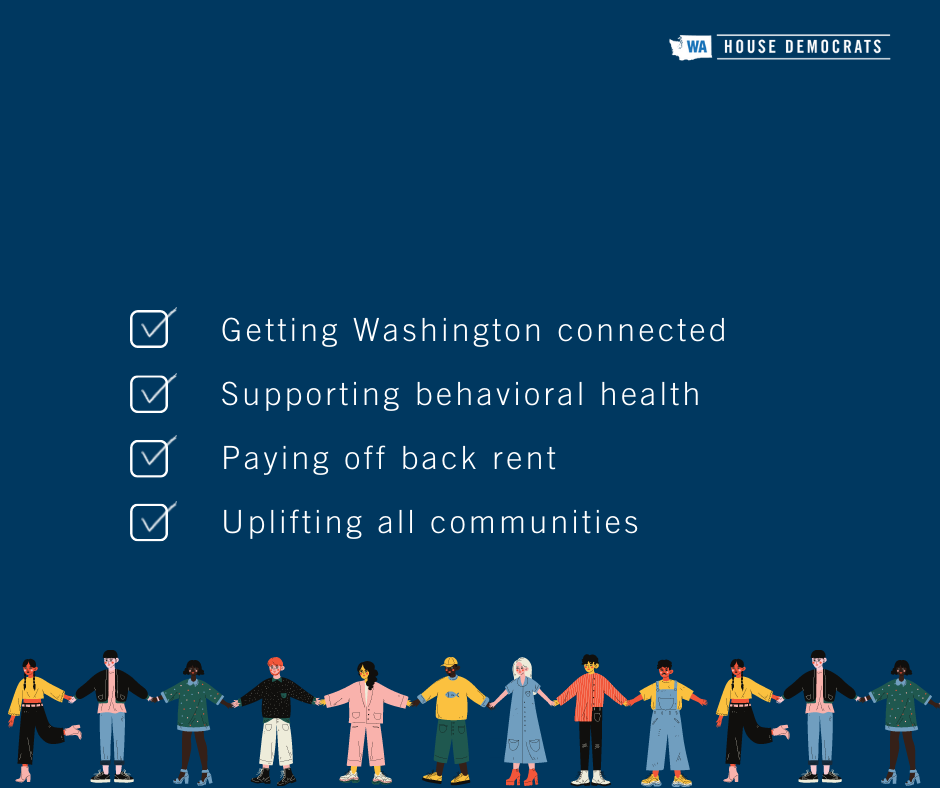 This last year has been rough. We will build back a better, more inclusive Washington that is even stronger than we were before. As an economist, I believe that government has a responsibility to ease the pain of economic downturns and smooth business cycles as much as possible. We saw that when the last recession hit, a cuts-only budget resulted in slower economic recovery especially in rural areas that recovered last. That's why I'm proud that we have a Washington Recovery Budget (HB 1094) which will help us recover together and not leave anyone behind. That means critical investments in public health, shoring up small businesses with the support they need, and helping individuals directly because we know this recession has not hit us equally. When we invest in our neighbors, we are investing in ourselves.
COVID-19 Response and Health Care: The state budget and the American Rescue Plant Act (federal assistance) can dramatically expand our public health response to COVID-19 and set us up for long-term public health success.

$1.185 billion for COVID-19 vaccines, contact tracing and testing.
$100 million for local public health districts and regions.
$94 million for primary care provider rate increases.
$35 million for uninsured and underinsured care through federally qualified health centers, rural health centers, and free clinics.
$11 million for school nurses.

Economic Recovery: This pandemic has hit people very differently depending on your age, your family structure, but especially whether you could work from home or even work at all. So many families have had their financial security disappear. This budget makes significant investments to keep people in their homes, put food on the table, and help small businesses so that we can all recover together.

$1.07 billion for rental assistance to continue the goal of paying the back rent accrued during the Governor's eviction moratorium. This is in addition to the $325 million allocated in the Step One for Community and Economic Recovery bill (HB 1368) passed by the Legislature in February.
$600 million for unemployment insurance tax rate cuts to lessen that burden on businesses and $250 million in small business grants to help get cash out to those businesses who kept their doors closed to protect others.
$166.6 million in mortgage assistance to help prevent foreclosures and delinquencies and $13 million for state foreclosure assistance.
$140.8 million in food assistance programs so that families will not go hungry
$121.6 million in state housing/homelessness assistance.
A $26.5 million increase to the Housing and Essential Needs Program. We know there are about 1,700 people who are homeless, with disabilities, and are eligible for this program but there haven't been enough funds to serve them. This funding will get them critical assistance.
$37.63 million to increase TANF grants and $26 million to extend TANF benefits.
$26.2 million increase for the Emergency Cash Assistance program for families who need one-time funds to maintain safe housing and utilities, or have an unexpected emergency.

Early Learning and High-Quality Child Care: The pandemic has hit women especially hard since they are more likely to work in essential services and are more likely to be a caregiver to other family members. I'm deeply worried about how the pandemic could erase a decade of advancement of women in the workforce. Without structural change we could see women leave the workforce in droves. One big piece of structural change is the expansion of early learning and high-quality child care. Even prior to the pandemic, the child care industry was in crisis and cost Washington businesses about $2 billion a year, and families lost out on about $14 billion a year in lost wages due to lack of child care access. I am so proud to support the Washington Recovery Budget proposal to fund the Fair Start for Kids Act and provide:

$400 million in child care grants and supporting providers for language access and navigators.
$90 million for Working Connections Child Care (families with low incomes) co-pay reductions.
Just like we can amend other bills, we can amend budget bills. I'm offering an amendment to the budget to include funds to develop workforce in meat processing. I heard a lot about this issue from meat processors so we are developing a program that should help get folks jobs and provide some of this essential workforce.
---
Transportation Budget

In 2020, transportation funding took a huge hit due to the pandemic, the pending decision on I-976, and the need to construct new fishing passages, adding a great deal of strain on our transportation budget. As a result, Gov. Jay Inslee put many construction projects on hold.
The 2021-23 budget proposal restores paused projects and continues the work of building a transportation system for the future, with investments in green transportation, mass transit, fish passages, and critical projects such as the I-5 bridge between Washington and Oregon. Unfortunately, one critical project for Whatcom wasn't included in the budget — the Bell Road improvement. Rep. Rule and I have been advocating for that to be included because our community has already compromised. Stay tuned for more details.
---
What comes next
The budget proposals I described above are just that — proposals! As you can tell from my comment about Bell Road there are still many community groups, legislators and agencies looking for adjustments to the proposals. I'm also disappointed that projects in the Capital Budget like a community forest project on Stewart Mountain and the Lummi Island Quarry project were not funded, but I will continue to advocate. We're also working on boosting the funding programs for community and technical colleges.
This week, the House and Senate will vote on their proposals and then head into negotiations. After agreement is reached, we'll vote on them one last time and I'll make sure you know what ends up in the final budgets. If there are projects you care about, feel free to reach out and I'll continue to advocate for them. Happy to answer any questions as well!
Stay well,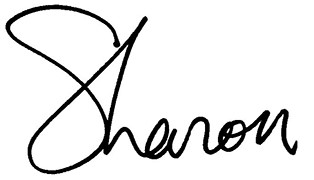 Sharon
---