42nd-district State Rep. Sharon Shewmake ("shew-maik") is a professor of environmental economics, urban economics, and energy policy at Western Washington University in Bellingham, and a children's book author, spouse, and mother of two young boys. She completed Bachelor's degrees in Economics and in Environmental Science and Policy at Duke University, and continued her education at the University of California at Davis, earning her Ph.D. in Agricultural and Resource Economics.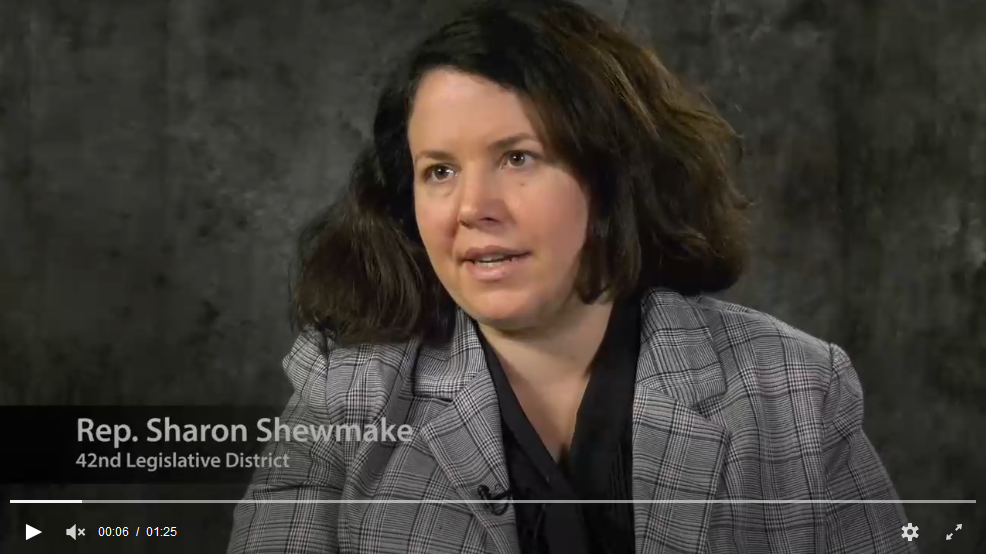 Before moving to Washington, Sharon taught environmental economics, econometrics, labor economics, and conservation policy at UC-Davis and Vanderbilt University, and in Botswana (through the Experiment in International Living). These areas of academic focus dovetail nicely with her appointments to the House Capital Budget Committee and the Environment & Energy Committee, and her position as vice chair of the House Committee on Rural Development, Agriculture & Natural Resources — key concerns for Whatcom County and the entire state.  Sharon is committed to involving people of all perspectives and parties to make data-driven policies that preserve our land, support our families, and ensure everyone has the opportunity to succeed.
Sharon is a member of Bellingham's Lettered Streets Neighborhood Association, a union member, a faculty advisor for Western Washington University's Women in Economics and Finance Club, and a member of Whatcom County Climate Change Impacts Committee, the Riveter's Collective, Walk Bike Bus Bellingham, and the Washington State Adult Soccer Association.
She was first elected in the fall of 2018, and reelected in 2020 for a second term.