Session is just around the corner!
As you know, the 2019 Legislative Session begins on Monday. Thank you for the opportunity to serve you. I look forward to continue working on policies that will make a difference for families in our district and throughout the state.
Page Program
Taking part in the page program is a great opportunity for young people to gain a unique perspective of the legislative process.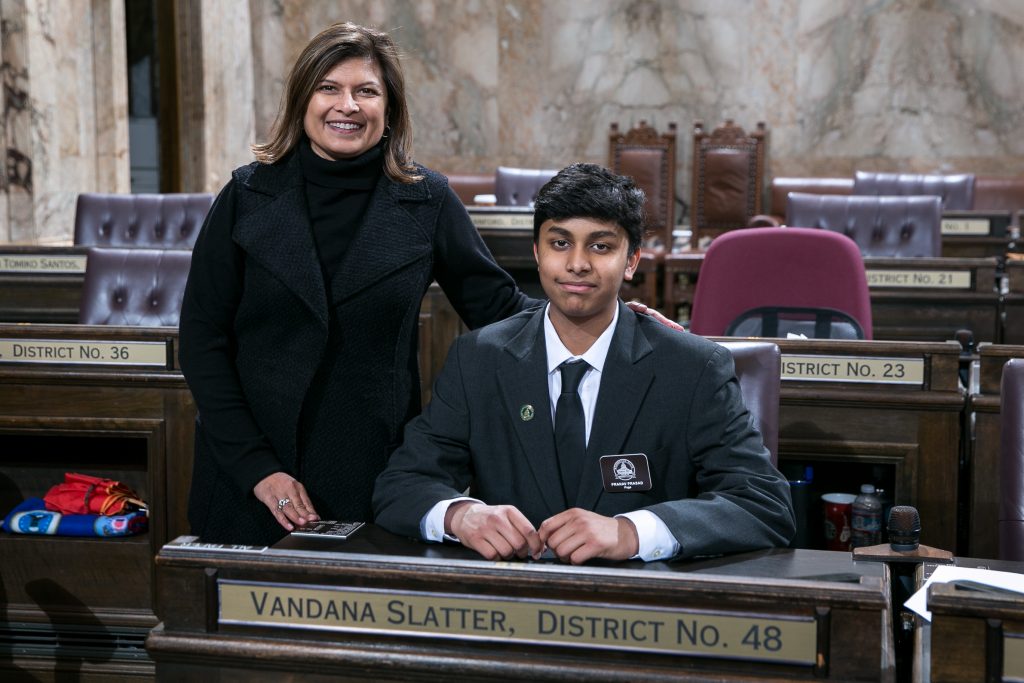 Every year, students ages 14 to 16 come from all over the state to serve as legislative pages at the House of Representatives. Pages perform a wide variety of responsibilities, from presenting the flags to distributing amendments on the House floor. In addition to contributing to the efficient operation of the Legislature, pages receive daily civics instruction, draft their own bills, and participate in mock committee hearings.
The future of our representative democracy depends on preparing our youth to be informed and effective citizens today. Sometimes paging is the spark that lights the path to a life of public service, I know at least one of our current legislators served as a page back in the 1990s.  
Pages are sponsored by members of the Legislature, usually from the district in which they live.  So if you have a teen who could benefit from this program, I encourage you to consider sending him or her to Olympia for a week.
For more information and to fill out an application, please visit the House Page Program website.
2019 Committees
The structure of the House committees goes through organization adjustments every biennium and legislators' assignments often change.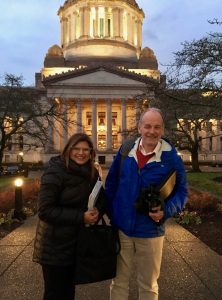 I will serve on the Transportation Committee as one of two 2nd vice-chairs this session. In this capacity, I can ensure that the unique transportation needs of our area are brought to the table and addressed.
This committee considers the transportation budget, revenue sources for transportation funding, and issues relating to transportation policy and transportation agencies, including the Department of Transportation and the Washington State Patrol.
In this photo, taken earlier this week, I am with the new chair of the Transportation Committee, Rep. Jake Fey, after an orientation session. We're ready to work!
This year I will continue serving on the newly renamed Innovation, Technology & Economic Development Committee, which considers issues relating to technology and digital communications, including state information technology systems; small business assistance; business financing; the development of industry clusters; tourism; international trade; emerging technologies; and technology-driven jobs.
I will also be a member of the College and Workforce Development Committee, which considers issues relating to the state's public and independent baccalaureate colleges and universities, public community and technical colleges, and private career schools. Issues include governance and coordination of higher education, financial aid, tuition, distance learning, workforce development, apprenticeships and the licensing of private colleges and career schools.
Keeping you updated
I will do my best to keep you informed on what goes on in Olympia through my e-newsletters and video updates. But please feel free to contact me or my Legislative Assistant, Elsa Brown, any time on specific legislative issues, if you need more information on a particular bill, or to share your concerns. You can also visit my website for the latest news on my work in Olympia.
I have moved into a new office, JLOB 419, located on the 4th floor of the John L. O'Brien building. Be sure to stop by if you're in town. You'll find great information on visiting the Capitol campus here.
Sincerely,