1st legislative district town hall
Friends,
Before I get to the legislative update, I want to invite you to a town hall my seatmates and I will be hosting. We will be providing you with an update on the progress of the legislative session, discussing our priorities, and answering your questions. Erik Ashley-Vinke from the Economic Alliance will be moderating. We look forward to seeing you there.
WHO: 1st District state legislators – Sen. Guy Palumbo, Rep. Derek Stanford, Rep. Shelley Kloba
WHAT: 1st Legislative District Town Hall
WHEN: Saturday, March 23. 1:30 – 3:00 p.m.
WHERE: Mobius Hall at UW-Bothell
18428 Campus Way NE, Bothell
Native American Voting Rights Act passes House
Native American tribal leaders from across Washington joined House and Senate Democrats to watch the Native American Voting Rights Act (NAVRA) pass off the House floor this week with bipartisan support!
In attendance was Cowlitz Tribe Chair Bill Iyall, whose late grandfather, Frank Iyall, worked closely with President Coolidge to pass the Native American Citizenship Act of 1924. Frank Iyall passed away before Native Americans received the right to vote in Washington state.
Sponsored by Sen. John McCoy, Senate Bill 5079 would permit specific privileges for Native American voters living on tribal lands. This legislation is vital, as most reservations do not use standard addresses, which creates a barrier to voter registration. Additionally, it is not uncommon for the closest ballot drop box to a reservation to be up to 100 miles away.
Native Americans will soon be able to use designated tribal building addresses and federally recognized tribal ID cards for voter registration. Support for voter registration and ballot drop boxes will also be available.
Getting closer to equal pay for equal work
Last year we passed the Equal Pay Opportunity Act, which prohibits pay secrecy policies, allows discussion of wages, requires equitable access to career advancement opportunities, bans retaliation against workers that ask for equal pay, and offers administrative options as well as damages if private action is pursued.
This session, we are following up with a bill that promotes equity and economic equality by prohibiting employers from asking an applicant's salary history.
On the surface, it may seem harmless to ask how much a person made in previous jobs, but this practice can keep wages down over an entire lifetime, particularly for women and people of color. Requiring salary history and linking new wages to old wages perpetuates this gap.
Tomorrow's salary shouldn't depend on yesterday's wages. Regardless of your career path, past pay should not dictate how much you'll make in a new job.
House Bill 1696 will prohibit employers from asking applicants what their wages were in previous jobs and will require employers to provide a wage scale or salary range when requested.
What should matter when you're job hunting is your experience, your skills, and your training or degree; these are the things that should affect your salary, not your previous pay.
The House or Representatives passed House Bill 1696 on March 9, sending it to the Senate for consideration.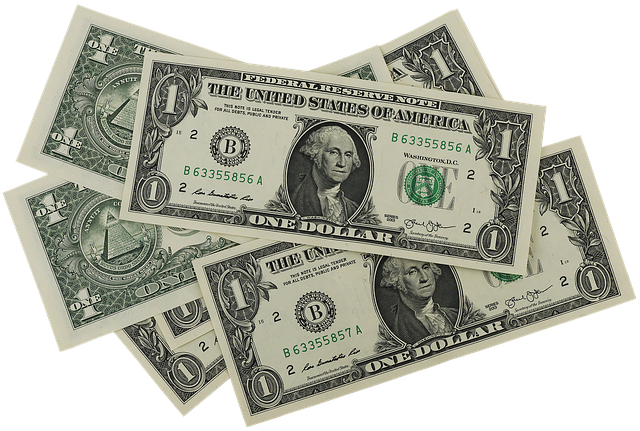 Helping communities address substance use disorder
For so many in our community, substance use disorder is a daily struggle. Whether affected themselves, or watching a friend, family member, or neighbor struggle, most people have some experience with the growing opioid epidemic. We have to take action.
I proudly voted for three bills that broaden the ability of our communities to help people struggling with substance use disorder. House Bill 1528, House Bill 1529, and House Bill 1768 address the behavioral health workforce shortage by addressing housing needs in the recovery community, removing barriers that hold people in recovery back from becoming peer counselors, and remove stigmatizing language from the state statute surrounding substance use disorder.
Rethinking juvenile justice
Recent research shows that the brain continues to develop until around age 25. That's why young people can often be impulsive, engage in risky behaviors, and are more vulnerable to outside influences, like peer pressure. Yet, in the criminal justice system, young people who commit serious crimes are often treated as adults, rather than the juveniles that they are.
Young people housed in adult prisons are often subject to violence, but protecting them can be a 'lose-lose' situation, as having to isolate them can result in further harm. Young people who serve their sentences in adult jails also face significant barriers to housing, education, and employment after release, which contributes to their high re-offense rate.
By keeping young offenders in a rehabilitation setting, we can reduce costs, reduce crime, and increase public safety. That's why I'm supporting House Bill 1646, which will allow youth convicted in adult court of certain crimes committed while under 18 to stay in a juvenile rehabilitation facility until the age of 25. I'm pleased to report it passed the House on a bipartisan vote!
This bill does not change sentencing, it simply changes the setting of where these young offenders are held. If given a chance to get supportive services, vocational training, and a general education in the safer environment of a rehabilitation facility, these youth will have a much better chance of succeeding in life after their release. And because they won't be continuing to commit crimes, we will all be safer in our communities. 0
Eliminating subminimum wages for people with disabilities
Here in Washington state, paying people with developmental disabilities subminimum wages, an archaic practice, is still being utilized today. Some argue that paying subminimum wages is necessary to have jobs for people with disabilities. However, we've seen that paying a subminimum wage has not been an effective way to encourage businesses to hire more people with disabilities.
The law that allows this unfair practice is from 1959, predating civil rights legislation, such as the Americans with Disabilities Act. In fact, when this law passed, schools could refuse to educate people with disabilities.
No class of employees should be marginalized, and minimum wage protections should be for everyone, regardless of their disability status.
It's time for Washington state to join the national movement that has seen Kentucky, Oregon, and Hawaii introduce legislation to eliminate the practice, while Alaska, New Hampshire, Vermont, and Maryland have already banned paying people with disabilities subminimum wages. That's why I support House Bill 1706, which will end this outdated and unfair practice here in Washington.
Instead of paying people with disabilities subminimum wages, we should be encouraging supportive employment programs that will help them find jobs that match their strengths and talents.
Fortunately, the House of Representatives passed House Bill 1706 on Monday. It now heads to the Senate for consideration.
As always, I love to hear from you. Please, don't hesitate to reach out. You can contact me at Derek.Stanford@leg.wa.gov or 360-786-7928.
Sincerely,

Rep. Derek Stanford
---