OLYMPIA—Anyone seeking to participate in their democracy during the 2023 legislative session has more options than ever before, including an in-person town hall meeting for people in the 49th District. 
"While this session is back in person, we're keeping all the remote options that let more people than ever watch, listen, and participate in their democracy," said Rep. Sharon Wylie (D-Vancouver). 
Wylie will be back home for an in-person town hall meeting on Saturday, Jan. 14, along with her seatmates, Rep. Monica Stonier (D-Vancouver) and Sen. Annette Cleveland (D-Vancouver). The event is at the ESD Conference Center, 2500 NE 65th Avenue, Vancouver, from 11 a.m. to 12:30 p.m. and will also be recorded for broadcast on CVTV.org.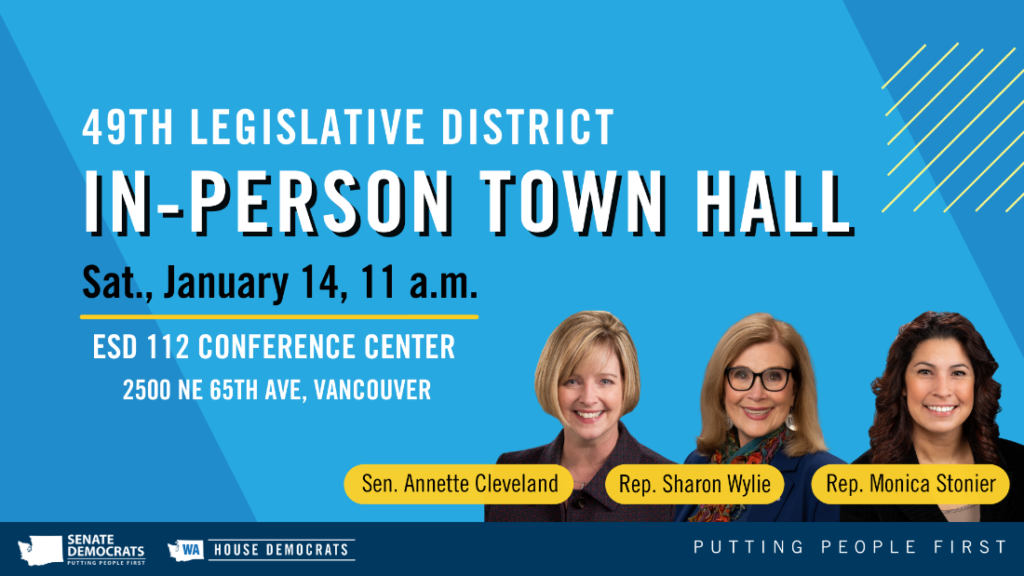 Wylie was newly elected as co-chair of the Regulated Substances & Gaming Committee. She will also serve on the Finance and Transportation committees. 
"My priorities this session are to continue the work to replace the I-5 Bridge, to support effective solutions to our crisis in housing and mental health and to evaluate our cannabis system now that it has been 10 years since the initiative," Wylie said. "As always, I want to make sure our state is prepared for the future—economic development, fiscal sustainability, and programs that work to help people." 
Stonier was once again elected Majority Floor Leader and will also serve on the following House committees: Appropriations, Education, Health Care & Wellness, and Rules. 
"This session, I'm focused on fighting for working families and kids," Stonier said. "That includes the Washington Future Fund, House Bill 1094, which will help break the cycle for families fighting poverty. Because every child deserves to thrive in the state we call home." 
The 2023 session started on Monday, Jan. 9 and is set to run for 105 consecutive days.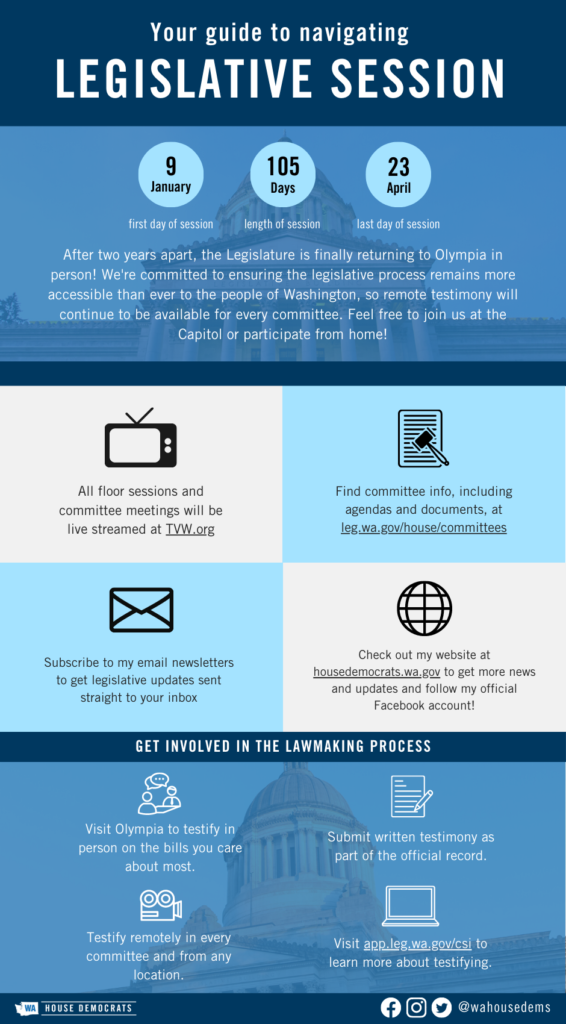 ---