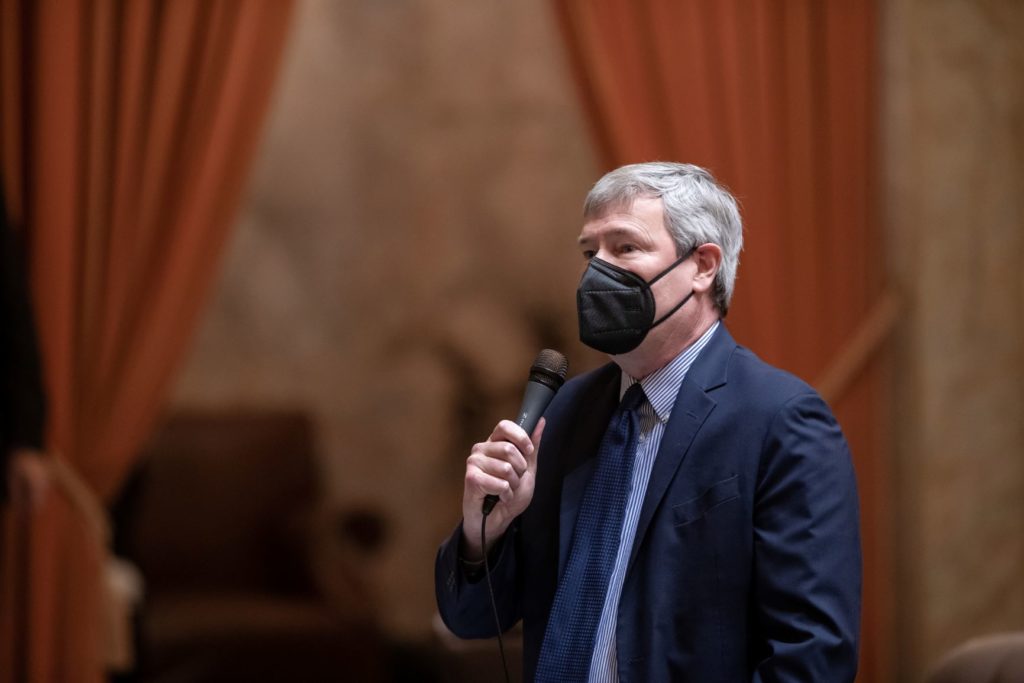 Last Friday, House Democrats announced a plan for early legislative action to support Washington's families and businesses that are struggling as a result of the ongoing COVID-19 pandemic.
I was proud to be part of the House budget team that worked on an agreement between our chamber and the Senate to help struggling renters, small restaurants, family-run and neighborhood businesses, school districts, uninsured individuals, and Black and Brown communities, which have been disproportionately hurt during these challenging times.
By following public health guidance, many lives in our state have been saved. We recognize the cost to our economy and communities from these life-saving measures, and that's why we want to move quickly to get $2.2 billion in federal funds to the people and places that need it most right now:
BOOSTING PUBLIC HEALTH: $618 million for vaccine distribution, contact tracing and testing, and epidemiology funding so that the governor's plan to vaccinate 45,000 people a day has the necessary funding in the short-term.
KEEPING PEOPLE IN THEIR HOMES AND FED: $365 million for rental assistance   foreclosure assistance, and for small landlords to stay on top of their mortgages. The plan also includes $52 million for food and cash assistance, and TANF extension.
INVESTING IN SMALL BUSINESSES: $240 million for grants for small businesses and non-profits to maintain operations and help with reopening.
GETTING STUDENTS CAUGHT UP: $714 million for schools to address learning loss, keep teachers on the payroll and get ready to bring kids back to the classroom when it's safe to do so. The plan also includes $50 million for grants for child care providers.
SUPPORTING ALL WASHINGTONIANS: $70 million for long-term care and developmental disabilities programs and $6 million for health care for those who are underinsured and uninsured. The plan also includes $65 million for immigrant relief assistance and $5 million for grants to provide emergency financial aid for undocumented college students.
We're calling this proposal Step One, because it is just the first step this session to respond to the COVID-19 pandemic and support economic recovery across our state.
Get involved – make your voice heard
This is a challenging time for our state, but the Legislature is committed to getting the people's work done while protecting the health of the public, staff, and lawmakers by going mostly remote.
While this is a first for our state – and hopefully the last time we have to do this – it is more convenient than ever for people to get involved in the legislative process.
You don't have to drive down to Olympia to make your voice heard. Committee meetings and floor sessions are all streamed live on TVW.org. You can also testify remotely and submit written testimony. Visit this link for more information.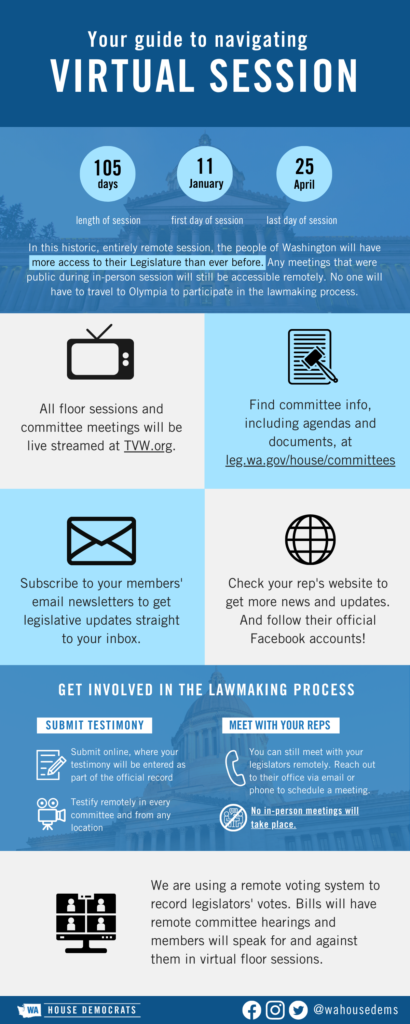 You can always reach out to me directly by sending me an email or calling my office at (360) 786-7858.

Rep. Pat Sullivan
---