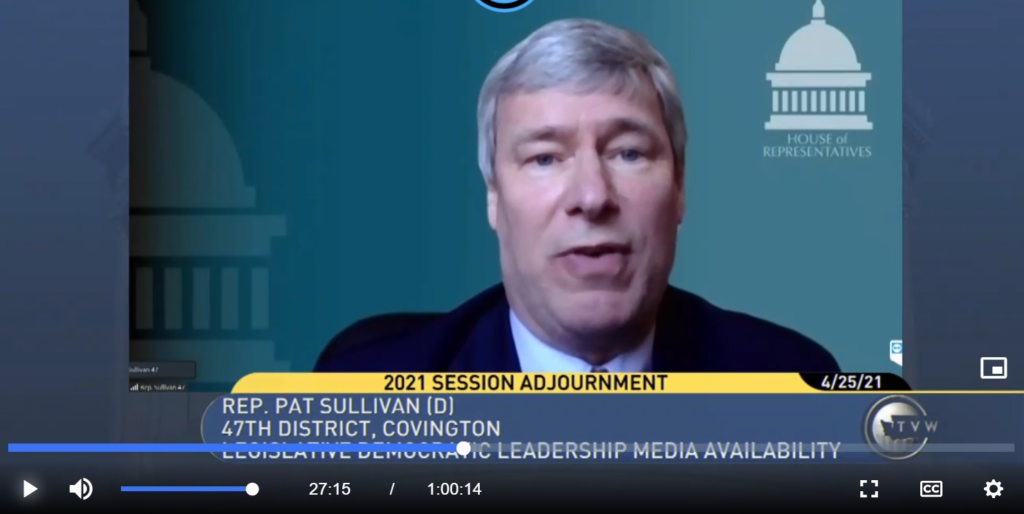 Yesterday, the legislature adjourned a historic and unprecedented remote session. As the gavel came down on the 2021 session, there was a lot to celebrate:
Once again, we finished our work on time and by doing so reached a new historic milestone: prior to this year, no Washington State Legislature has ended on time four years in a row without a special session since 1941.
We were able to protect the health and safety of legislative staff, lawmakers, and the public for the entire 105-day session, with no cases of COVID-19 contracted within the Legislature. This was our top priority going into the session during the pandemic, and other states – including our neighbors to the east and south – unfortunately had to pause legislative work due to COVID-19 outbreaks.
We passed a new two-year operating budget for our state that will help us build back from this pandemic stronger and better. With the Washington Recovery Budget, we will recover together as a state without leaving anyone behind.
To watch yesterday's press conference after adjournment with myself and other members of the House and Senate, click here.

I'm proud to have been part of the team that negotiated a budget prioritizing working families, small businesses, and communities most impacted or disproportionally affected by the pandemic.
The past year has been a tough one for so many in our state. While Washington has been touted as a national success story of the pandemic in terms of lives saved through "stay home" measures, there's no doubt the impact on our economy has been devastating. Small businesses have suffered. Working families have been impacted by layoffs, housing insecurity, and remote schooling.
Last summer, some said we should convene a special session quickly in order to slash the state budget in the midst of these challenges. I'm glad we didn't end up doing that, and here's why:
I've been involved with many state budgets over the years in my role on the House Appropriations Committee. I remember the years of the Great Recession, when deep cuts to the state budget hurt working families and the most vulnerable people in our communities most, and actually harmed our economic recovery. We are not going down that road again.
Instead, we're building back stronger, better, and more inclusively. The investments we make are focused on helping communities recover more quickly, without leaving anyone behind. We do that by:
Paying back due rent and offering utility assistance to struggling families
Providing unemployment insurance tax relief to small businesses and small business grants to help keep doors open in counties moved back to Phase 2
Expanding food assistance programs so children don't go hungry
Investing in our early learning and child care system so that families can go back to work when it is safe, knowing their children are safe too
Getting emergency cash assistance to people with immediate need who have historically had barriers and limitations that stopped them from getting help
Boosting public health so that vaccines are available to everyone in our state as quickly and equitably as possible
More information and a link to the budget documents can be found here.
We're able to make these investments through a combination of ongoing state revenue and federal funds from the American Rescue Plan. This is a sustainable budget that still leaves a healthy balance of about $1 billion in our state's "rainy day fund."
Find a vaccine appointment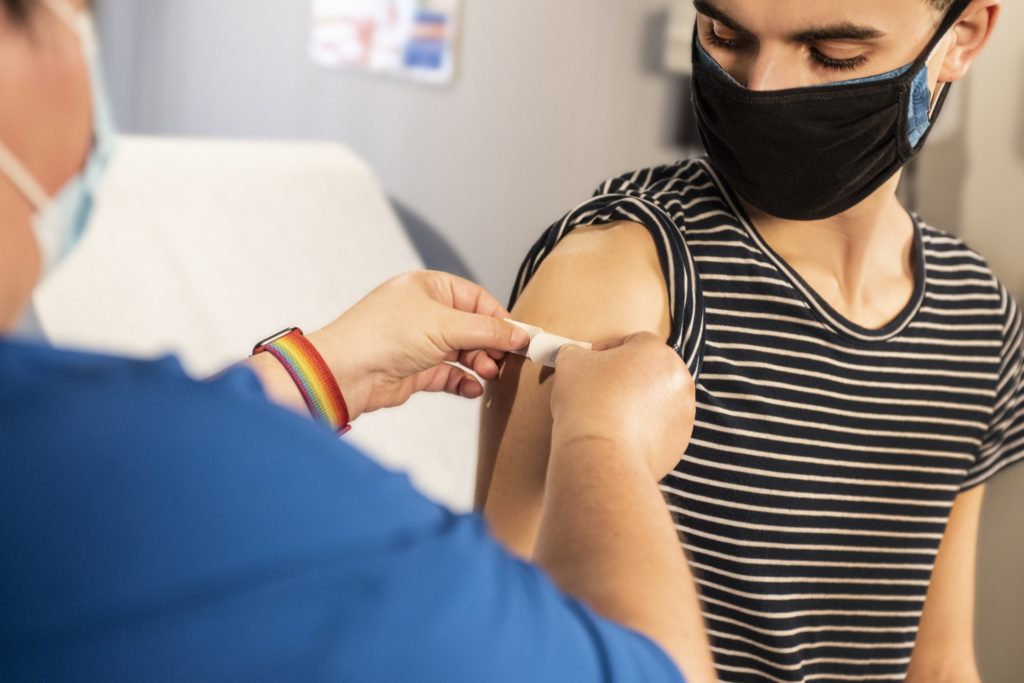 Great news – everyone 16 and older is now eligible for the COVID-19 vaccine. For help finding an appointment, visit this link or call 1-800-525-0127. Please continue to mask up and do all you can to stay healthy and keep your neighbors healthy.
---
It's an honor to serve as your state representative for the 47th Legislative District. Even though the session is over, I am always happy to answer your questions or talk with you about concerns you might have. You can reach me at pat.sullivan@leg.wa.gov or call my legislative office at (360) 786-7858.

Rep. Pat Sullivan
House Majority Leader
---