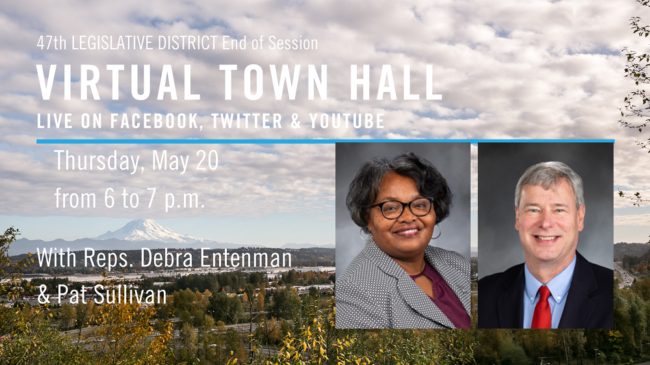 Please join me and Rep. Debra Entenman for a virtual town hall this Thursday, May 20th, at 6:00 p.m.
We will be answering your questions about the recent legislative session, the state budget, economic recovery, and more. There are several ways you can participate in or just watch the town hall:
On Facebook: facebook.com/WAHouseDems   (Event RSVP here)
On Twitter: twitter.com/wahousedems
On YouTube: youtube.com/WAHouseDems
At 6:00 p.m. on Thursday, the event will be livestreamed to each of the above accounts/feeds.
I look forward to answering your questions and sharing information about your state legislature.

Rep. Pat Sullivan
House Majority Leader
---