Dear Friends and Neighbors,
I hope you are all staying safe and warm during this extended period of snow storms and inclement weather. Even though many meetings and committees have been cancelled in Olympia, I am still working hard on your behalf. In this newsletter, I share an update on my 100% Clean Energy bill, new bills I have co-sponsored on sexual health education in our schools, sexual assault kit preservation, and reproductive health care, my work on the Finance Committee to expand senior and veteran property tax exemptions, and more.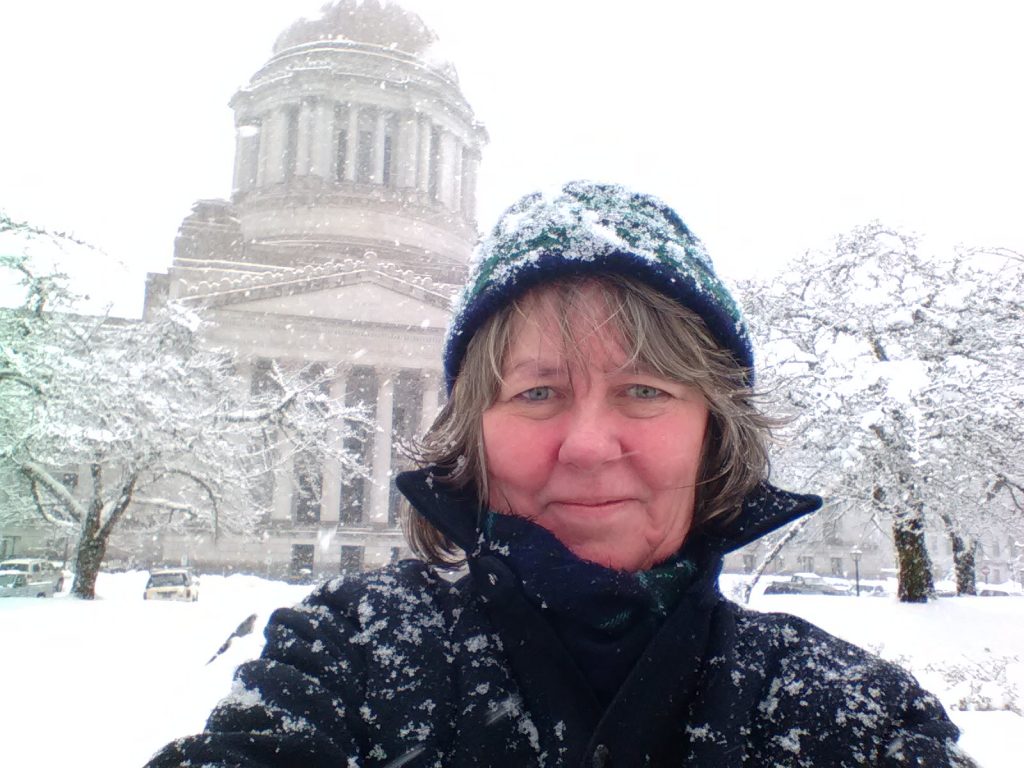 ---
Improving sexual health education and how we support sexual assault victims

I am co-sponsoring several new bills that make substantive changes to state policy on sexual health education and sexual assault kits. There is strong bipartisan support to improve our sexual assault laws and many of us are pushing to improve sexual health education and reproductive health care access. Two bills, HB 1149 and HB 1166, provide more support to victims by making it easier for victims to obtain sexual assault protection orders and requiring longer preservation of sexual assault kits, even when a victim chooses not to pursue charges right away.
HB 1407 is another bill I've co-sponsored that improves our sexual health education programs in public schools. Beyond the biology of sex, this bill requires teaching students about affirmative consent, encourages healthy behaviors and helps students identify the signs of behaviors that lead to sexual violence, and that classes are comprehensive and inclusive to all.
Finally, I am pleased that we are considering another bill that removes barriers to reproductive health care. HB 1612 expands the health care coverage beyond the person being covered to their partners and provides greater health care coverage for more preventative services.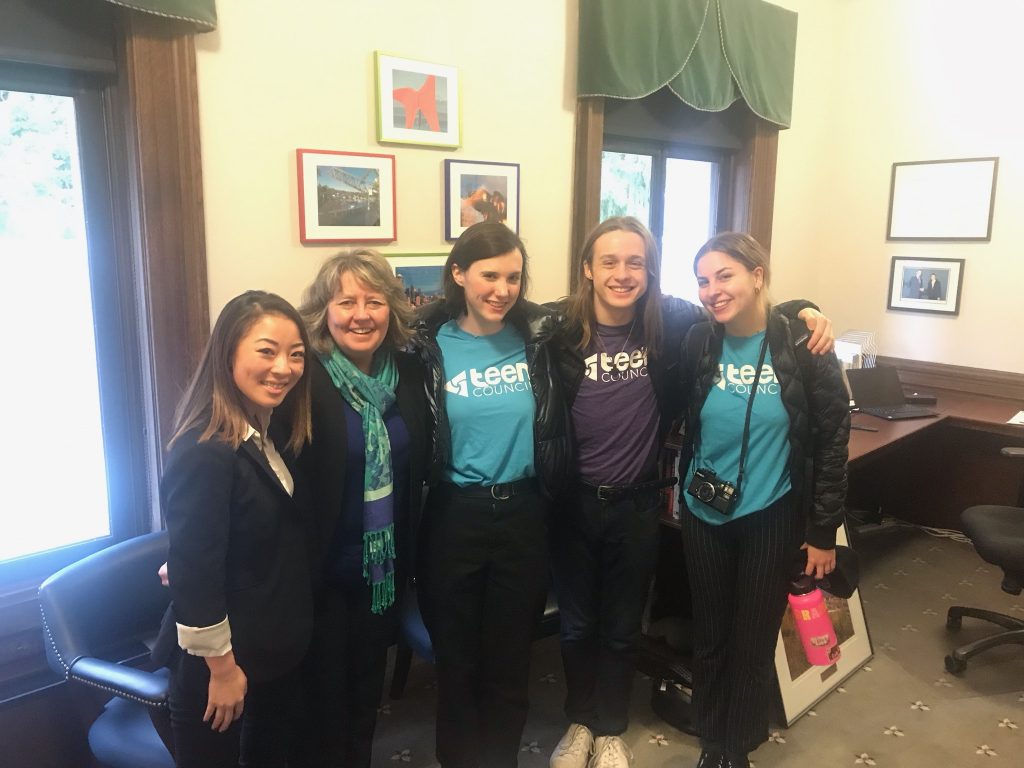 ---
Expanding senior citizen and veteran property tax exemptions, funding school employee health benefits and state worker contracts

My work in the Finance Committee has continued as we review how the state pays for policy changes. There are several pending changes to the state budget for review that will require funding beyond what exists in the past budget. One of those changes is the School Employees Benefit Board (SEBB). Starting in 2020, the SEBB will provide the health insurance and other benefits for school districts across the state–similar to how state employees receive benefits. This will require a large upfront cost but reduces the burden on most teachers and creates a uniform program that ensures teachers and school employees receive the health care coverage they need. It is currently estimated that almost 9,000 school employees and their 30,000 dependents will be newly-eligible to receive health benefits under SEBB. This is a big step forward for public school employees.
The other pending change to the budget is the new state employee contract bargained between the state employee unions and Governor Inslee. In order to improve worker salaries to better attract and retain qualified workers, especially in the areas of behavioral health care and IT infrastructure, changes to the contract bring a hefty price tag. Prioritizing funding is always a concern for state budget writers in the Appropriations Committee. However, my job as Finance Chair includes reviewing how the state levies taxes, who pays them, and if they are fair or not. I am working with the Finance Committee members to determine how we can improve the tax code while meeting the needs of our state services in the budget.
One of those tax code changes we want to address is the senior citizen and veteran property tax exemption program. There are several bills in the committee we are considering that improve and expand the program, allowing more people to apply for part of their property tax to be exempted. Senior citizens and veterans with disabilities need to have a reduction in their property taxes and the current exemption should be more flexible by county. Some of those proposed changes include adjusting the eligible income threshold of $40,000 to allow different county median income levels to be taken into account. The goal is to allow more senior citizens and veterans to be able to reduce their property taxes and make use of this important exemption. In the meantime, you can still apply under current law for a property tax exemption by visiting the Department of Revenue site.
---
Environmental legislation: 100% Clean Energy, orcas, and salmon

Previously, I shared my vision of the 100% Clean Energy bill, which strives to transition Washington to a clean, affordable, and reliable energy future. I'm excited to let you know my bill, House Bill 1211, passed out of the Environment & Energy committee last week and now is heading to the Finance Committee.
There are several efforts, led by my colleagues Reps. Joe Fitzgibbon, Debra Lekanoff, Beth Doglio, and Brian Blake, to address the dramatic decline in the orca population. Those bills include increasing habitats for Chinook salmon and other forage fish to provide more of the main food source for orcas, reducing threats from oil transportation and toxic chemicals, and reducing vessel noise and disturbances. I'm supporting these bills and hopeful they move forward so we can save the Southern Resident Orcas from extinction.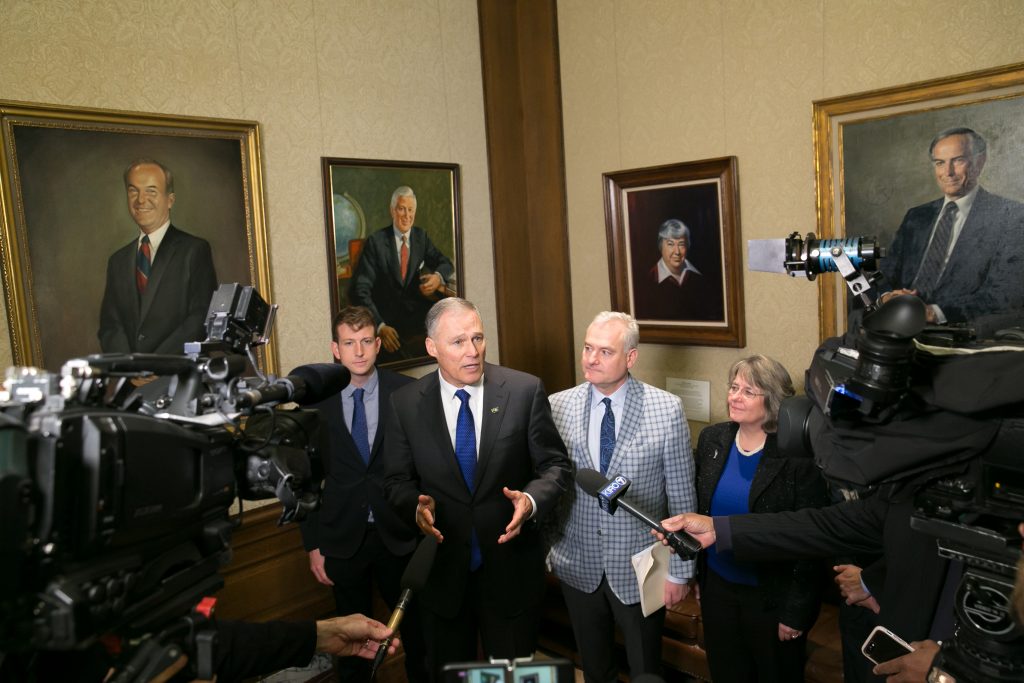 ---
Thank you Isabel!

Isabel Ayres spent the week in Olympia as a page in the House and I was pleased to meet with her. Isabel told me she planned to tell her classmates and friends about the House Page Program. We appreciate your service Isabel!  If you have a teen interested in serving as a page, please visit the House Page Program website.
---
I hope you found this update helpful. Please let me know if you have thoughts, ideas, or concerns, either by email, phone, a visit to the capitol, or via my Facebook page.
Your voice in Olympia,
Gael
---