Hello Friends and Neighbors,
I am now in my seventh year of serving on the Innovation, Technology and Economic Development committee.  This is fascinating and challenging policy work. Public hearings and bill testimony give us the chance to debate some of the most complex and controversial technology-related issues such as net neutrality, data security breaches, individual rights to control personal data, facial recognition technologies, data privacy, equal access to high-speed internet, and digital infrastructure requirements of the 21st century economy.
The newspapers and evening news keep telling us about how companies are selling our personal data and about banks and credit-check companies getting hacked and personal data exposed. Yet the federal agencies responsible for regulating technology companies and their business practices have been missing in action. Washington legislators are therefore stepping up to the plate to protect the rights of individuals and consumers in the digital economy.
---
Drop-in town hall on March 24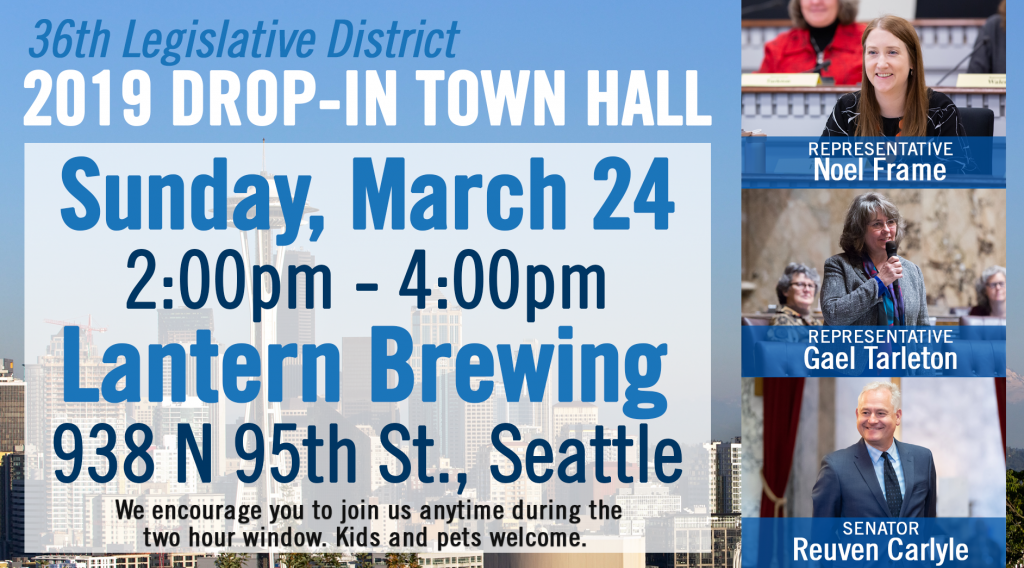 ---
Securing our elections against foreign interference
Bad actors are not focused solely on federal elections. Every day there are hackers from outside our country targeting Washington's election system. Russian hackers targeted Washington state prior to the 2016 election. Thankfully, those attempts were unsuccessful. With another Presidential election on the horizon, it is critical that we take steps now to ensure that foreign actors do not undermine the integrity of our electoral system.
I prime-sponsored House Bill 1251 on election security, which passed off the House floor unanimously last Friday. It requires the Secretary of State, the Attorney General, and the Chief Information Officer to consult with county auditors to identify instances of security breaches in elections systems and data, and determine whether the source of any breaches are foreign or domestic entities. The Secretary of State will report to the Legislature when security breaches happen, and give options to increase the security of our elections systems.
We know that our election networks and data are under constant threat of being hacked. It is critical that Washington's election officials and the Legislature have the capacity to protect our infrastructure and thwart these attacks.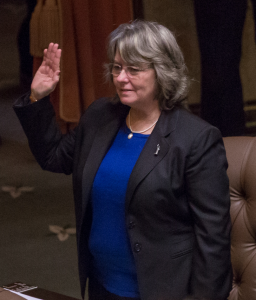 ---
One step closer to access to health care for all
On Friday, the Legislature took a step toward providing affordable health care for all by passing House Bill 1523, creating the Cascade Care health plans on the state exchange. This is a critical step toward expanding coverage beyond the Affordable Care Act passed under the Obama administration. While the current administration opposes expanded health care access, we are doing everything we can to ensure health care is a right for every Washington resident.
---
Protecting consumer data
Every time you take action online, whether it's "liking" a friend's post or taking a photo using your favorite app, you are creating data. Unfortunately, every day brings another story about how technology companies that harvest our personal data have failed to protect the data from unauthorized use.
The state Legislature is taking steps to regulate the collection, storage, and use of your data, with Senate Bill 5376 and House Bill 1854. I plan to vote for both these measures. I hope that one of these bills is signed into law, giving consumers the ability to have greater control over their personal data. The European Union and the state of California have taken the lead on this technology front. It is time for Washington to join with these leaders to advance consumer rights to protect their personal data.
---
Please let me know if you have thoughts, ideas, or concerns, either by email, phone, a visit to the capitol, or via my Facebook page.
Your voice in Olympia,
Gael
---