Hello Friends and Neighbors,
The Legislature ended April 28th with a two-year balanced budget passed and off to the governor by the end of regular session for the first time in a decade. I was proud to help negotiate the final budget and revenue details and be a part of a team so committed to voting for a budget that puts people first. I am especially grateful to my Finance Committee and the lawmakers who helped me pass a comprehensive revenue package that did not raise taxes on working and middle class families, but asked more from big out-of-state banks, big oil, big developers, and global tech companies.
I also want to update you on significant investments in our Capital Budget. Investing in the transition to Clean Energy was one of my biggest priorities this year and I am happy to share more about that below.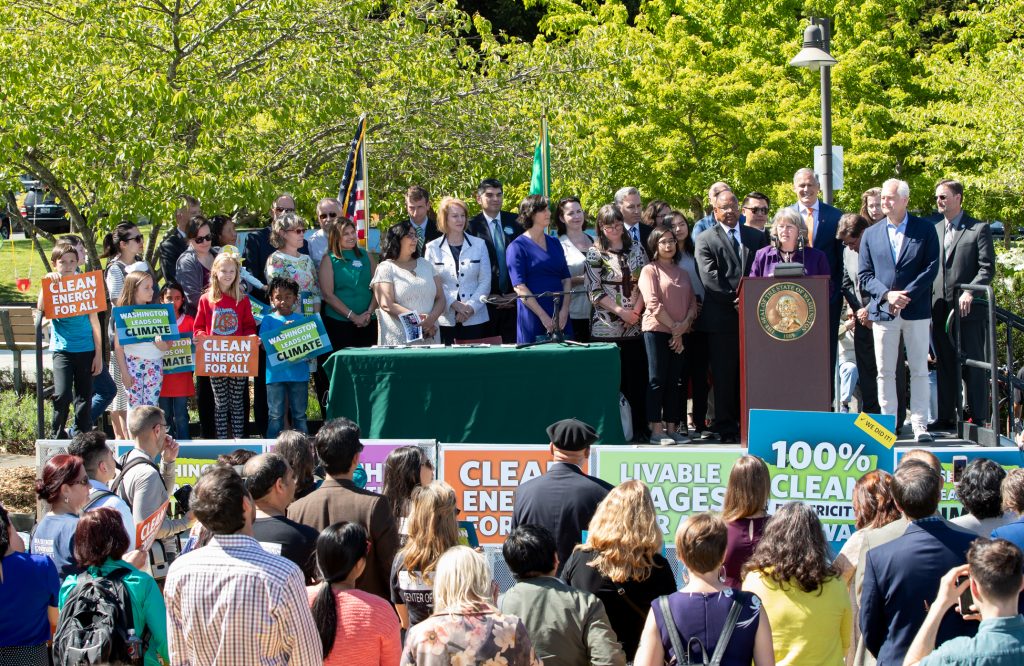 ---
Putting People First: An operating budget for Washington families
The state operating budget is a reflection of our values and our commitment to protect and serve all Washingtonians in every community.  It took all session to reach consensus on strategies to invest more in our public K-12 schools (including special education), post-secondary education and free or reduced college tuition, behavioral health services, support to those with developmental disabilities, and housing and homelessness services.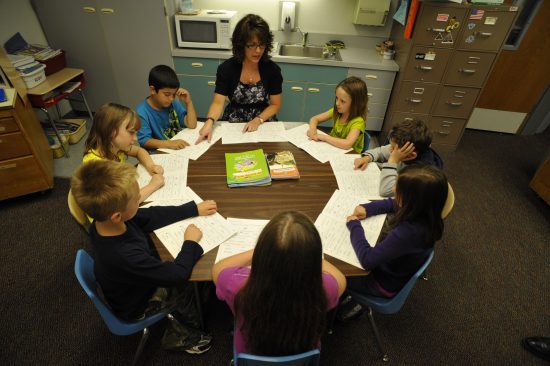 The Legislature also passed a revised "levy lid" bill to allow school districts more flexibility to ask their communities for funding to go toward enhancements to their schools. The levy lid lift is not a permanent solution, but rather a compromise effort to prevent severe cuts to teachers, librarians, counselors, and classroom support staff in many school districts around the state.
Below are some of the highlights of the budget. You can also look up the entire budget and individual programs by visiting fiscal.wa.gov.
Operating budget highlights (investments for FY19 through FY23)
$52 billion 2019-21 operating budget. Public school funding accounts for more than 50% of the operating budget.
Significant investments (over $450 million) in behavioral health services such residential bed expansion, community long-term inpatient beds, state hospital operations, and also bring the state into full compliance with the Trueblood settlement.
Nearly $1 billion for the first-ever Workforce Education Investment Act, the state's biggest expansion in post-secondary education opportunities in more than 50 years. It includes full-tuition scholarships to college and also for the first time, extends eligibility for scholarships to students pursuing apprenticeship training. This extraordinary investment in affordable and accessible post-secondary education now means that students from a family of four with an annual income of about $50,000 or less are now eligible for the Washington College Grant. It substantially expands student programs and faculty recruitment and retention for our community and technical colleges. And it continues our state's ongoing investment in funding high-demand degrees (like nursing, computer science, and engineering) at our four-year regional colleges and our two research universities.
$1.5 billionfor K-12 public schools, including:
Increasing special education funding by nearly $300 million.
Additional flexibility for levy uses, paraeducator training, student safety & well-being, and guidance counselors.
Fulfilling a promise the state made to ensure school employees and their families have access to health benefits (SEBB).
Nearly $300 million in new investments in child care services and early learning.
More than $500 million for high quality care for our aging population and people with disabilities through expanding community and in-home resources.
More than $50 million to help families stay out of poverty by boosting the Housing and Essential Needs (HEN) and other homelessness services.
Protecting our natural resources through additional investments in wildfire prevention and response, Orca protection, and state parks preservation.
These investments would not have been possible without new revenue raised this year. Our state receives most of its revenues from sales taxes, business and occupation taxes, and property taxes. In tough economic times, our dependence on sales and property taxes hurts our low-income and middle-income families the most.
This time, I worked with my colleagues to raise revenue without raising sales or property tax rates. And for the first time in nearly four decades, we passed bipartisan legislation to modernize the property tax exemption for our seniors age 61 years or older, and extended the same exemption to veterans who have 80 percent disability. County assessors estimate that up to 30,000 more Washingtonians will now qualify for a property tax exemption and be able to stay in their homes, or receive care in a facility or a private home while still owning their home.
Democrats voted to increase the business and occupation tax on big oil companies, big developers, and big banks, who all profited greatly by the federal tax cuts last year. For the first time in state history, we adopted a graduated real estate excise tax structure, which actually lowered the tax rate on homeowners selling homes valued at $500,000 or less. We also created a new business and occupation tax rate professional services paid by large tech firms, which had support from some in that community to help finance the Workforce Education Investment.
Because of these new investments, the state has taken huge strides to support our 7.5 million residents, moving toward a future where people have access to affordable healthcare, community-based support and care, public education from pre-K through college, skills to pursue job opportunities in diverse fields, and clean air and clean water to enjoy public parks and community life.
---
Clean energy investment in the state capital budget

Last month, the legislature passed the bill establishing Washington's 100 percent clean electricity standard by 2045. On May 7th, the Governor signed this bill into law. After years of working to help our economy transition to clean energy sources, I am so proud to know we are finally on a different path. David Roberts at Vox.com called this bill "the best of the bunch" being passed in other state legislatures. We will eliminate the use of coal by 2025, and require 100 percent carbon neutrality by 2030. I believe this policy will unleash a new era of global investments in our state's clean energy sector, creating tens of thousands of jobs and improving the health and safety of our people in every community.
The state Capital Budget approved last month will provide essential seed money for the state to make critical investments in other clean-energy and climate-related infrastructures needed to build and sustain a clean-energy economy.
The Capital Budget includes $8.1 million for research, development, and deployment of clean energy technologies, over $6.1 million to begin modernizing the electrical grid, including the Northwest Seaport Alliance electrification, and $8.3 million for the Pacific Northwest National Laboratory for energy storage.
Additional investments include $1.5 million for the Guemes Ferry electrification, $3 million for loan programs to support widespread use of proven energy efficiency and renewable energy technologies, and $1 million in bioenergy grants.
It takes a bill like the 100 percent clean electricity standard to build momentum for all the work ahead of us. We are forging a new path into this century. Every community and every resident must benefit from the choices we are making – this is how we build a future to improve the health, safety and economic security of all our people.
Thank you for all your advocacy, questions, phone calls, and emails during this legislative session. Your commitment to making our state a place where people from all over the country and world want to live gives my colleagues and me the energy and tenacity to keep moving forward.  It is such an honor to work for you.
---
With the Legislative Session over, I hope to keep sharing the work I am doing on your behalf. Please reach out to my office if you have questions or concerns or would like to schedule a meeting.
Your voice in Olympia,
Gael
---