Progress Report
We're a week past the halfway point of the 2019 legislative session so I thought I'd send you a quick recap of some of the work we've accomplished so far. Wednesday was our "house of origin" cutoff, meaning most House bills needed be approved by the full House of Representatives by yesterday in order to stay alive in this session. If they didn't pass out of the House by yesterday, they'll have to wait until next session to be considered further – the same goes for Senate bills.
---
My Bills Still Moving
Ghost Guns: HB 1739 would ban the manufacture, purchase, sale, or possession of an undetectable firearm. These are essentially plastic guns that can be made with 3D printers, also known as "ghost guns," because they can easily slip past a metal detector. These guns pose a major threat to public safety and should not be allowed in our society. HB 1739 passed the House by a vote of 55-41.
Hate Crimes: HB 1732 would strengthen Washington's hate crimes statute by calling these out as "Hate Crime Offenses" in state law, as opposed to the current wording – malicious harassment. The bill would also increase the maximum civil liability from $10,000 to $100,000 and create a work group in the Attorney General's Office that would take a closer look to identifying the root causes of and preventing hate crimes. HB 1732 passed the House by a vote of 85-12. (Click here to watch my floor speech.)
Presidential Primaries: I sponsored the House version (HB 1310) of a bill that moves the presidential primary date from May to March, which will allow Washington voters to have a stronger voice on our state's presidential primary outcomes. The presidential primary grows access to democracy and ensures that all four million of Washington's registered voters can participate. The Senate version of this bill was approved by both chambers and will be signed by Governor Inslee later today.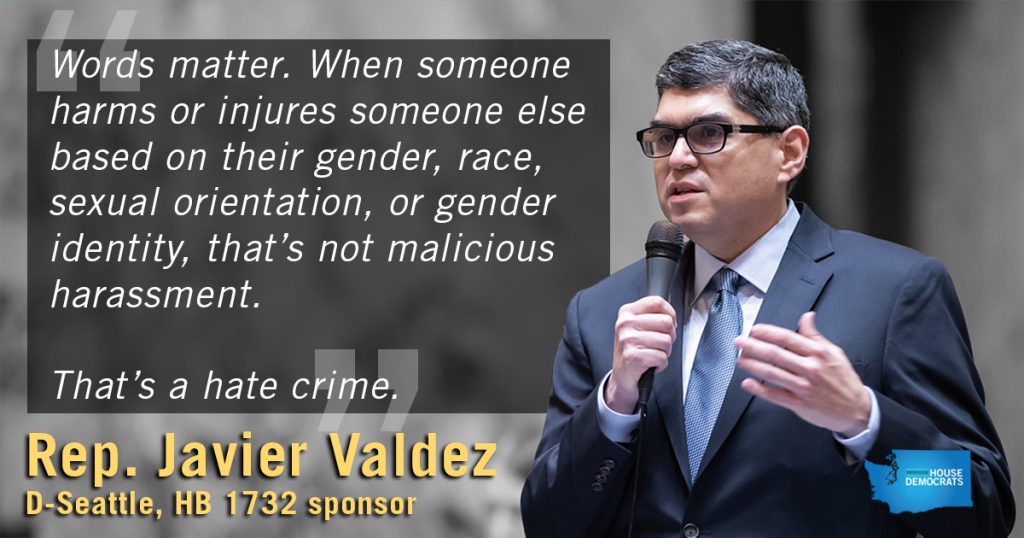 ---
Join the Conversation!
Please join me and my 46th District colleagues in two weeks, March 28, at 6:30 p.m. for a live telephone town hall. We'll be calling households in our Legislative District, but if you don't have a landline or don't receive the call, you can still participate by dialing 877-229-8493 and using ID Code 116293.
You can also click on this like to sign up ahead of time to ensure you are on our call list. Or you can livestream the event online at 46th LD Telephone Town Hall.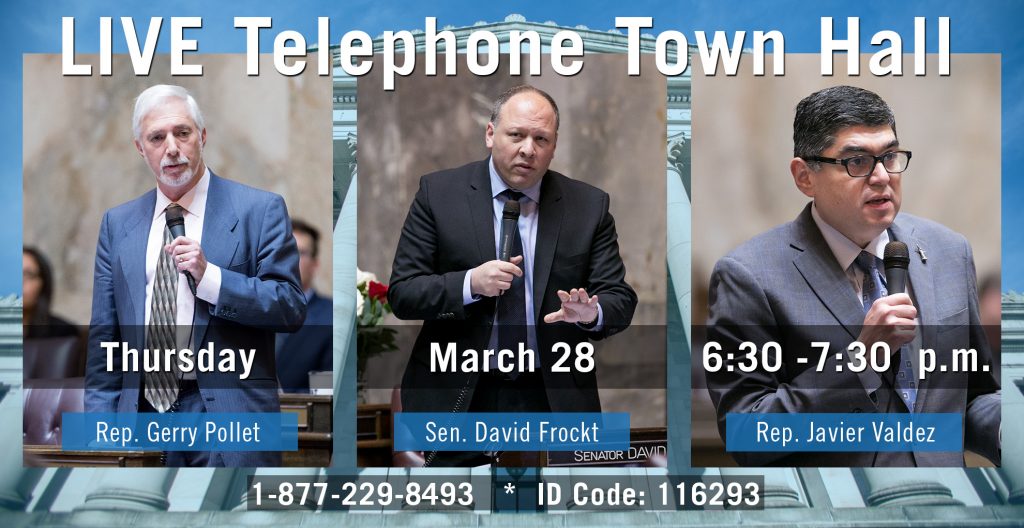 ---
Affordable Housing
Addressing homelessness and the affordable housing crisis is one of the top priorities for lawmakers this year. Some key bills in that effort are HB 1453 and HB 1440.
We've seen a dramatic increase in evictions over the last decade. Passing eviction reform is one major step we can take to reduce homelessness in our state. Evictions are a leading cause of homelessness. Right now, state law allows landlords to begin the eviction process after three days of a tenant failing to pay rent. This time frame is too short, so HB 1453 will extend the timeline to pay up to 14 days before a landlord can begin the eviction process.
HB 1453 passed the House 54-44. A similar bill passed the Senate 31-15.
Another bill to move us on a pathway of more housing stability is HB 1440, which will require landlords in most situations to give 60 days written notice for a rent increase instead of 30 days (current law).
HB 1440 passed the House 62-36.
---
Plastic Bag Ban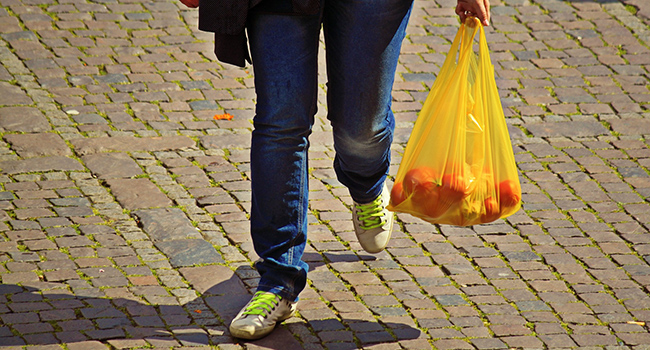 Dozens of cities and counties like Seattle and Tacoma have passed local ordinances banning single-use plastic bags, including all three cities in the 46th Legislative District. While there's usually some resistance at first, these communities always adjusted, and our environment is much better off as a result.
Plastic bags are one of the most common items found in cleanups along our coast. They also pose problems in the recycling stream and to commercial composters, as well as contributing to the amount of waste we send to landfills.
While the House version of this bill did not pass this year, I'm looking forward to supporting the Senate version, which was approved by the Senate last week. SB 5323 enacts a statewide plastic bag ban and preempts any current local ordinances starting January 1, 2020. Stores will be required to charge customers 8-cents per paper bag as a pass-through tax. And of course, customers may use their own reusable bags without paying the pass-through tax.
Your voice in Olympia,

Rep. Javier Valdez
---