Legislature approved I-1000
In one of our final acts of the 2019 legislative session, both the House and the Senate approved I-1000. This was an initiative to the Legislature, which means it will become law barring a referendum challenge that may emerge. As the Chair of the House Members of Color Caucus, I was proud to be one of the leads on this important civil rights issue.
When I-200 was passed two decades ago, it was sold as a measure to prevent discrimination in public employment and contracting. Supporters argued it would level the playing for everyone. Only that's not what happened.
I-200 has had the exact opposite effect of what it purports to do. It is a failed policy. And we have 20 years of data that proves it. Since the passage of I-200 in 1998, state spending on government procurement has risen over 300%. However, those contracts are not going to small businesses, especially women and minority owned businesses, as spending with those firms has decreased significantly.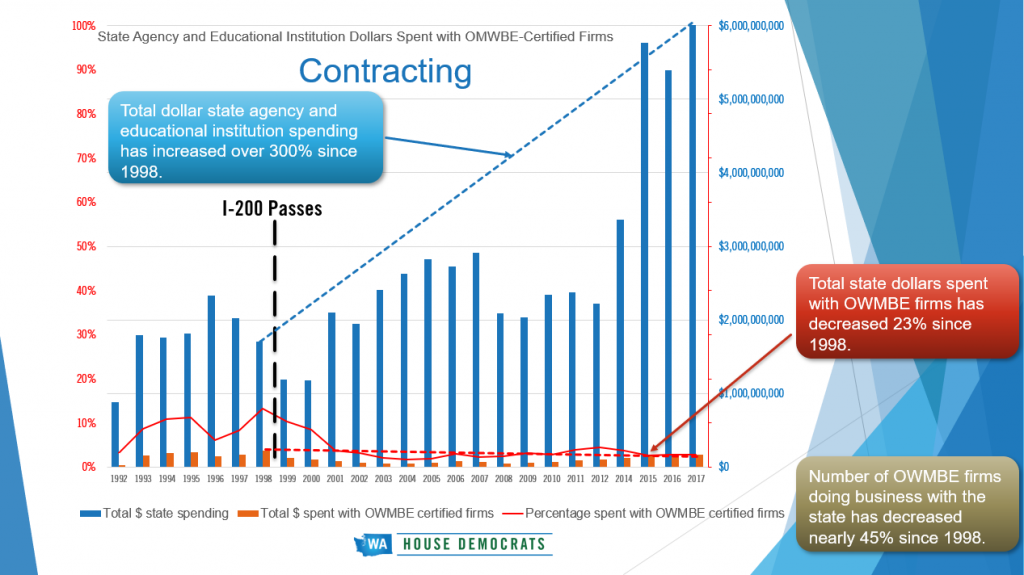 When I'm not in Olympia as a state representative, I work at the City of Seattle as an advisor working on contracting equity. Every day I see first hand the negative impacts I-200 has had on small and women and minority owned businesses.
I work with the entrepreneurs who are just asking for a fair opportunity, a fair shot at success. That's it.
Whether it's a small startup, a small general contractor, a one-person consulting firm or a small supplier, all they want is a fair chance to prove their worth and an opportunity to compete to be a small prime or a first-tier subcontractor.
We can't have shared success without shared opportunity. And that's what I-1000 will bring to our community – shared opportunity and shared success.
I-1000 aims to provide greater opportunity to those who have not been given a seat at the table and who have been passed over for opportunities our state provides.
I had the honor and privilege to not only case a vote in support of I-1000 on Sunday, but I also gave a speech on the House floor. You can watch my full speech in support of I-1000 below.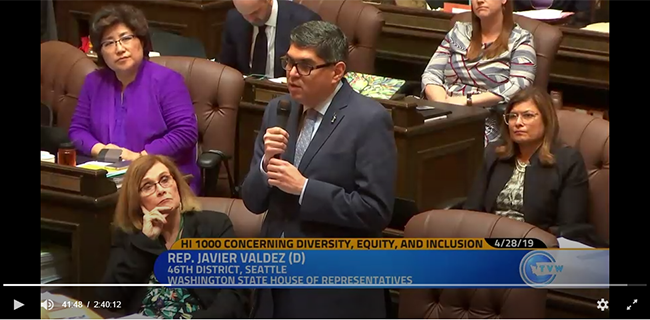 ---
Governor to sign stronger hate crimes legislation tomorrow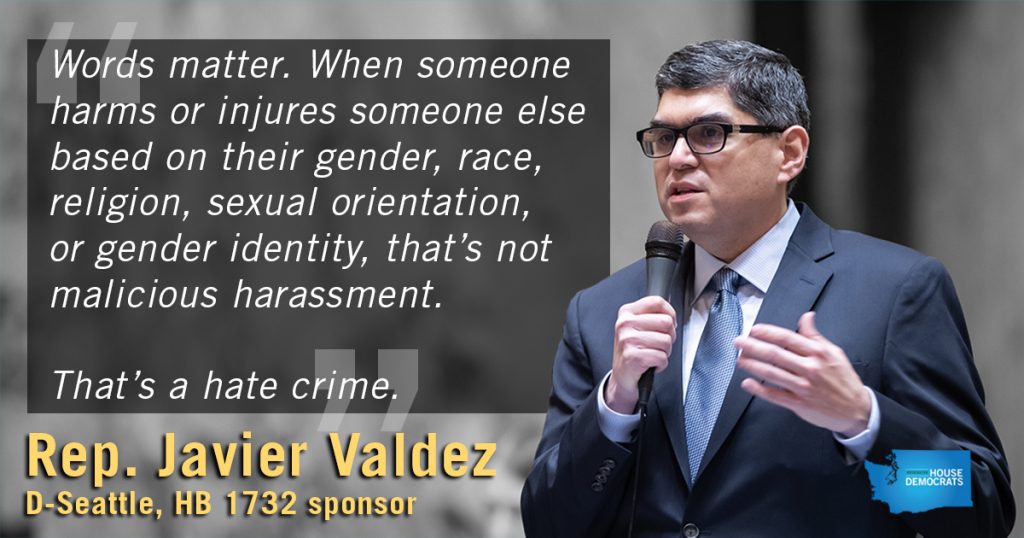 As I started writing this update for you last week, a synagogue near San Diego was hit with an act of gun violence by a gunman allegedly yelling anti-Semitic slurs. The shooting left one dead and three injured.
The recent San Diego synagogue shooting is just the latest example of the growing problem of hate crimes in this country.
Washington state saw an increase of 42% in hate crimes from 2016 to 2017. The Seattle Police Department tracked 521 bias-related crimes in 2018, up from 418 in 2017 and 256 in 2016.
My bill, HB 1732, will be signed by Governor Inslee tomorrow. The bill will call out these offenses for what they are by renaming the violations "Hate Crime Offenses" in state law.
The legislation also adds "gender identity or expression" to the list of protected categories, and increases the maximum civil liability for those guilty of committing hate crimes from $10,000 to $100,000.
The bill also creates an advisory work group that would take a closer look to identifying the root causes of and preventing hate crimes.
Words matter. When someone commits acts of violence against other people based on their gender, race, sexual orientation, religion, or gender identity, that's a hate crime. It's long past time to call these actions out for what they really are.
---
Legislature approves ban on 3D-printed "Ghost Guns"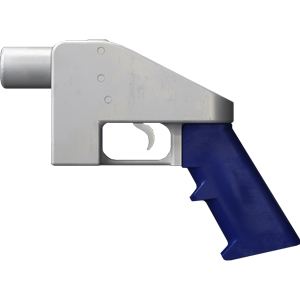 Gun violence in America is a public health crisis. Thoughts and prayers aren't enough to solve the problem.
It's time for elected officials to step forward and lead on this issue. That's why I was proud to sponsor an important gun safety bill that will be signed into law by Governor Inslee tomorrow.
HB 1739 attempts to get out ahead of a potential major public safety concern before advances in technology lead us down a path of no return. This bill bans the manufacture, sale, and possession of 3D-printed "ghost guns."
3D printers are becoming more advanced and more available to everyday consumers. These undetectable guns pose enormous threats to public safety. This is one of those issues that requires lawmakers to be proactive before it's too late.
---
A new presidential primary system for 2020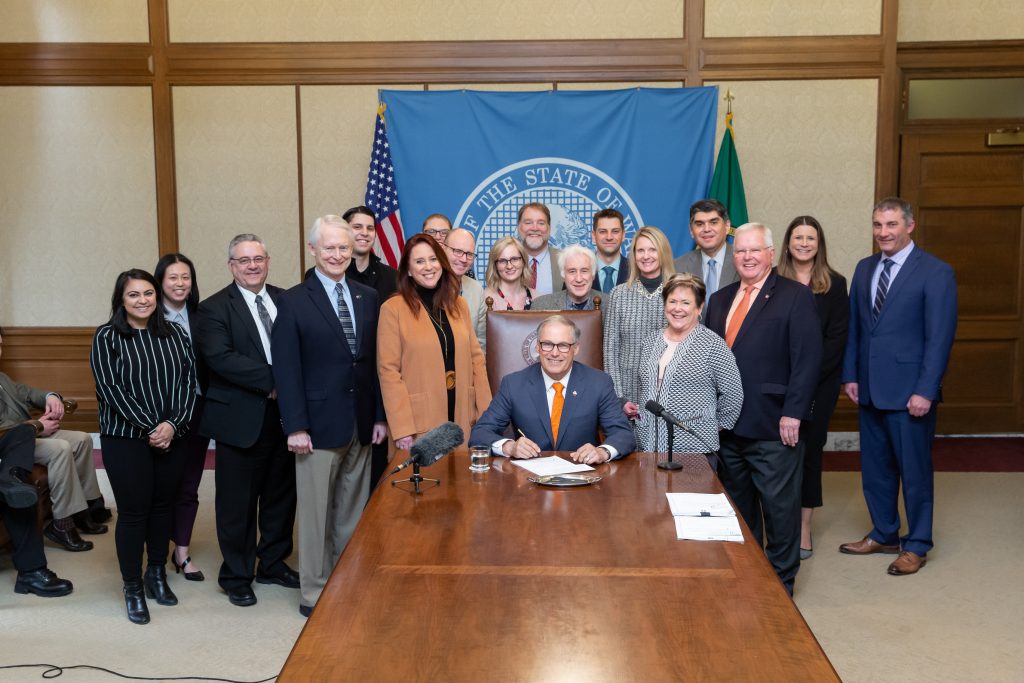 The 2016 presidential primary system was problematic on several fronts. The Republicans held their primary election in May. But at that point, candidate Trump had essentially locked up the nomination rendering the votes of Republicans in Washington virtually meaningless.
The Democrats held their voting process earlier, but they did so using the caucus system, which generally sees far less voter engagement compared to primaries. These were problems that needed solutions. And I think we found a good solution through the reforms signed into law earlier this session.
I sponsored the House version (HB 1310) of a bill that moves the presidential primary date from May to March, which will allow Washington voters to have more of an impact on presidential primary outcomes. The bill also gives the state parties more control of the process with that hope that they'll elect to use a primary system as opposed to caucuses.
As a Party Leader, I've organized and lead many caucus meetings. But after 2016, I knew it was time to change to a primary election system, as I heard from so many of you to confirm this. Primary systems attract far more voters than party caucuses. I'm pleased the Washington State Democratic Party voted in support of using the primary system a few weeks ago. Now the voices of more people will be heard when choosing our next president.
The Senate version of this bill was signed by the Governor earlier this session.
---
Investing in education, health care, and economic opportunities for all with progressive and sustainable revenue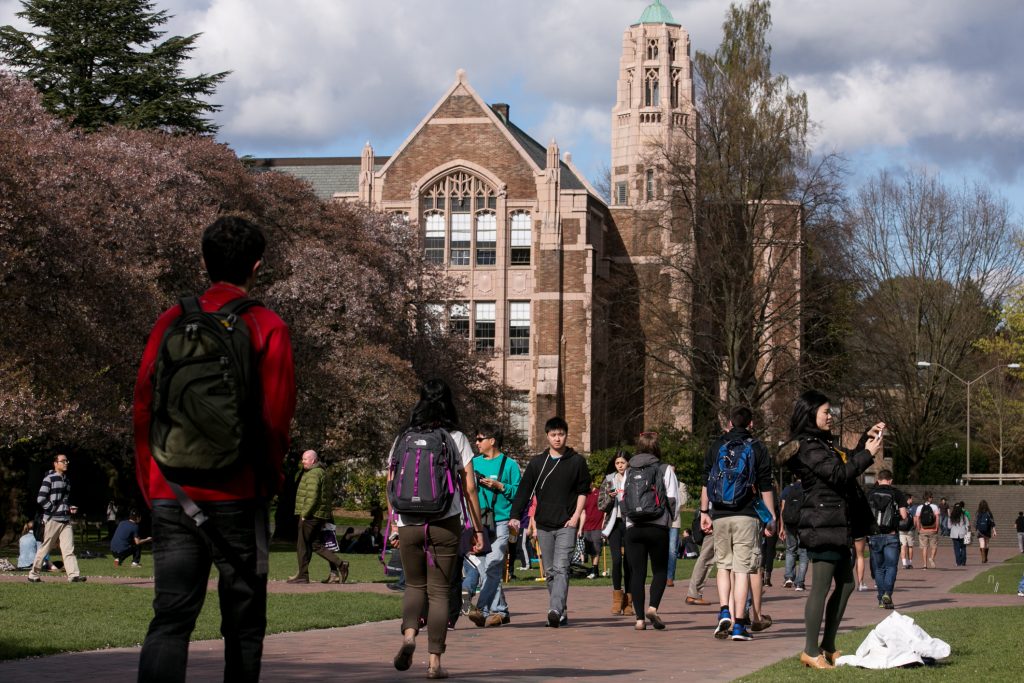 It's been a decade since the Legislature has written a two-year budget AND adjourned on time. While we came down to the wire, we were able to pass a two year operating, transportation, and capital budgets within the 105-day session.
With our operating budget, I'm pleased to report that we made significant investments in behavioral health services such residential bed expansion, community long-term inpatient beds, state hospital operations, and bringing the state into full compliance with the Trueblood settlement.
We invested nearly $1 billion for the biggest expansion in post-secondary education opportunities in state history.
We also heard from many public school parents and our school districts that districts were planning to cut staff as early as this fall because the state would not allow them to use all of the levy funds that voters had already approved. I am glad that we were able to pass Senate Bill 5313 which increases funding for Seattle Public Schools by $27 million, Shoreline Public Schools by $2.2 million, and Northshore by almost $7 million.
This is in addition to the $5 billion new state and local dollars school districts will receive statewide for school years 2019 and 2020.
This session, we've invested another $1.5 billion statewide for:
Fulfilling a promise we made to ensure school employees and their families have access to health benefits.
Increasing special education funding by nearly $300 million.
Providing additional support for levy equalization, paraeducator training, student safety & well-being, and guidance counselors.
Other budget highlights:
Expanding the State Need Grant into the Washington College Grant, providing free public college tuition for families making up to $50,000/year, funding career pathways, and increasing capacity for high-demand degrees, like computer science, engineering, and nursing.
Nearly $300 million in new investments in child care services and early learning.
More than $500 million for high-quality care for our aging population and people with disabilities through expanding community and in-home resources.
More than $50 million to help families stay out of poverty by boosting the Housing and Essential Needs (HEN) and other homelessness services.
Protecting our natural resources through additional investments in wildfire preparedness and response, Orca protection, and state parks preservation.
Fully funding the state employee contracts.
We were able to make these investments by enacting changes to our tax code like enacting a progressive Real Estate Excise Tax, and a tax on windfall profits of big banks and big oil.
---