Dear Friends and Neighbors,
The 5th week of session is here! This week and next, that means full days of floor debate to consider the legislation that will impact you. As we enter the second half of session, here is an update on the work I have been doing with my colleagues in the Legislature.
As always, it is both a thrill and privilege to represent you in Olympia. Please feel free to contact my office to share your stories about any of the bills I've been working on.
Your voice in Olympia,

Javier Valdez
---
Low Carbon Fuel Standard Passes House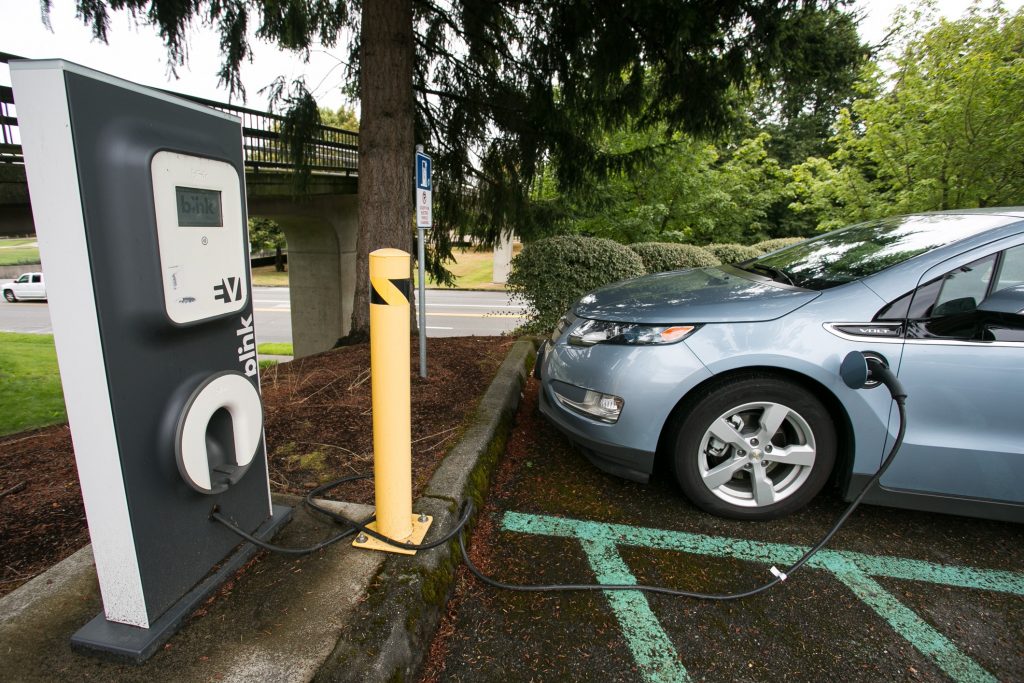 Last week, the House passed HB 1110 to implement a clean fuels program in Washington State. This bill incentivizes cleaner fuels to reduce greenhouse gas emissions from transportation. We're already producing these fuels, but they're being sold to neighboring states. This legislation ensures that the benefits of our environmental work stay in Washington.
California, Oregon, and British Columbia implemented similar programs that saw huge improvements for air quality and the environment. Already, California has seen significant healthcare savings as a result of their program. For people living with respiratory conditions, this could be a literal breath of fresh air.
I'm proud to have supported this important legislation to protect our environment and secure the future of generations to come. Our state has so many vibrant communities and beautiful landscapes that may be helped by HB 1110.
The bill now moves to the Senate for consideration.
---
Bill Update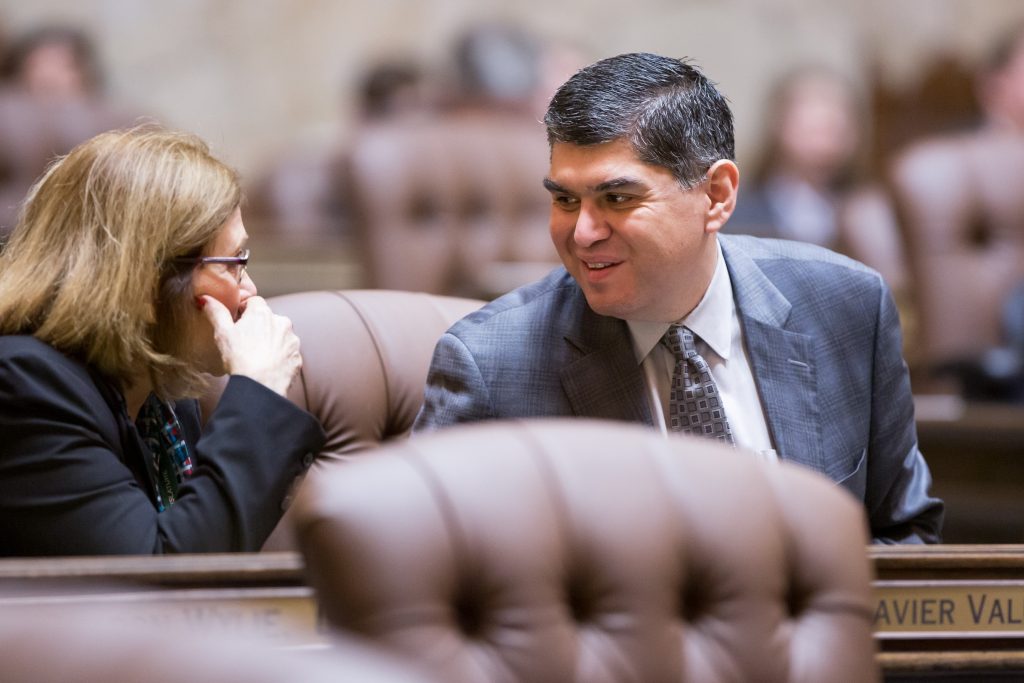 This session, I have been particularly invested in two bills that work to save lives in Washington State. Here is the latest on their status toward becoming law.
HB 2240
My bill on limiting magazine sizes was passed out of committee. It is now being scheduled for consideration on the House floor. This legislation will help prevent mass shootings, unnecessary gun violence, and avoidable tragedies in Washington. Stay tuned, and check in on TVW to watch our floor debates.
HB 2632
Last week, my anti-swatting bill was passed out of the House Public Safety Committee. Like HB 2240, it is now being scheduled for debate on the floor. I am hopeful that this bill will attract the support of my colleagues who value the safety of Washingtonians and the effectiveness of our law enforcement agencies. Once it becomes law, I believe HB 2632 will help restore trust between law enforcement and our communities.
---
Protecting Your Right to Privacy
As Americans, one of our most fundamental rights is the right to privacy. Facial recognition technology introduces huge implications for our private lives. Yet, we have no standards to govern its use and no safeguards to correct its failures.
In a recent test using Amazon's facial recognition technology, nine members of the Denver City Council were falsely identified as sex offenders. Facial recognition technology could have even greater impacts for people of color. One study by the National Institute of Standards and Technology (NIST) found that many facial recognition apps were 10 to 100 times more likely to inaccurately identify people of color.
HB 2856 will place a three-year moratorium on the use of facial recognition technology by both government agencies and private companies in Washington State.
We need to press pause, convene stakeholders, and make sure that all consumers are protected from corporate and government surveillance of their faces. When our privacy is at stake, we need to make sure we establish policies that keep our best interests in mind.
Click here to listen to an episode from The Daily about facial recognition.
---
Comprehensive Sexual Health Education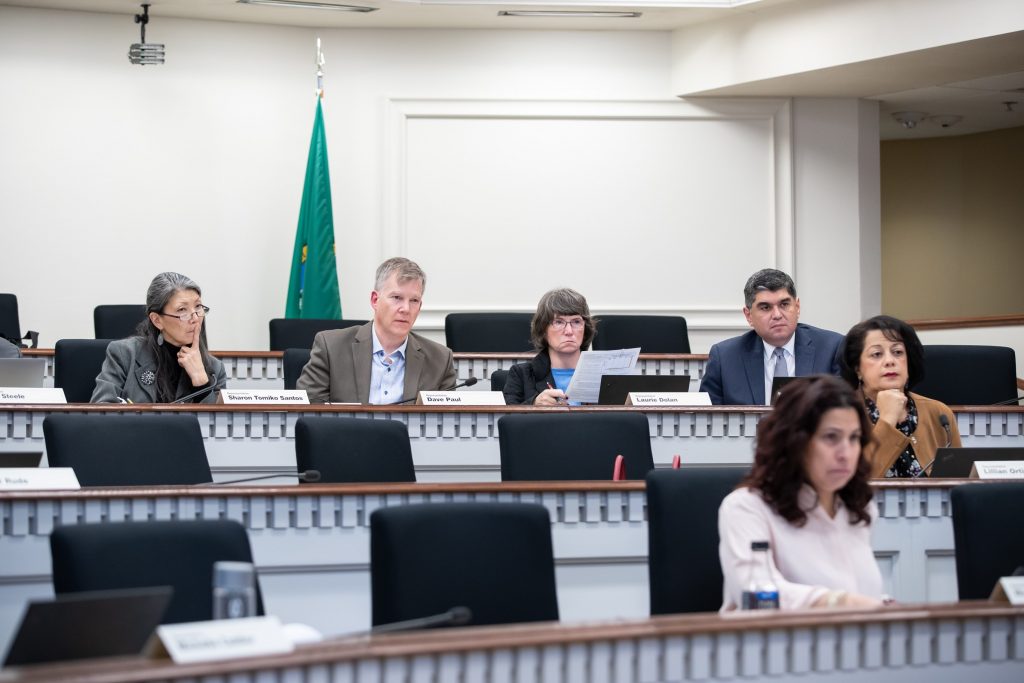 Last week, the House Education Committee passed HB 2184. The bill requires comprehensive sexual health education in public schools starting in the 2022-2023 school year. The curriculum must also include affirmative consent curriculum.
This legislation is so important for Washington students. Comprehensive sexual health education will teach them the skills to identify and prevent sexual assault, in addition to teaching the skills to engage in healthy, consensual relationships. Our goal? Ensure that Washington students are equipped to be safe, healthy, and mature.
For young K-3rd grade students, this means teaching age appropriate curriculum that will build a foundation for their later education. "Bad touch" and "be a good friend" are key components of social and emotional learning. Parents can request to view the curriculum — and opt out — and the curriculum will always be age appropriate and medically correct.
Parents have always had the ability to opt their children out of this curriculum. HB 2184 does not change this. Our state always has and always will prioritize parents' involvement in their children's education. We know that parents play a critical role in student success. Values come from the home—from parents.
---
Refining Our Election System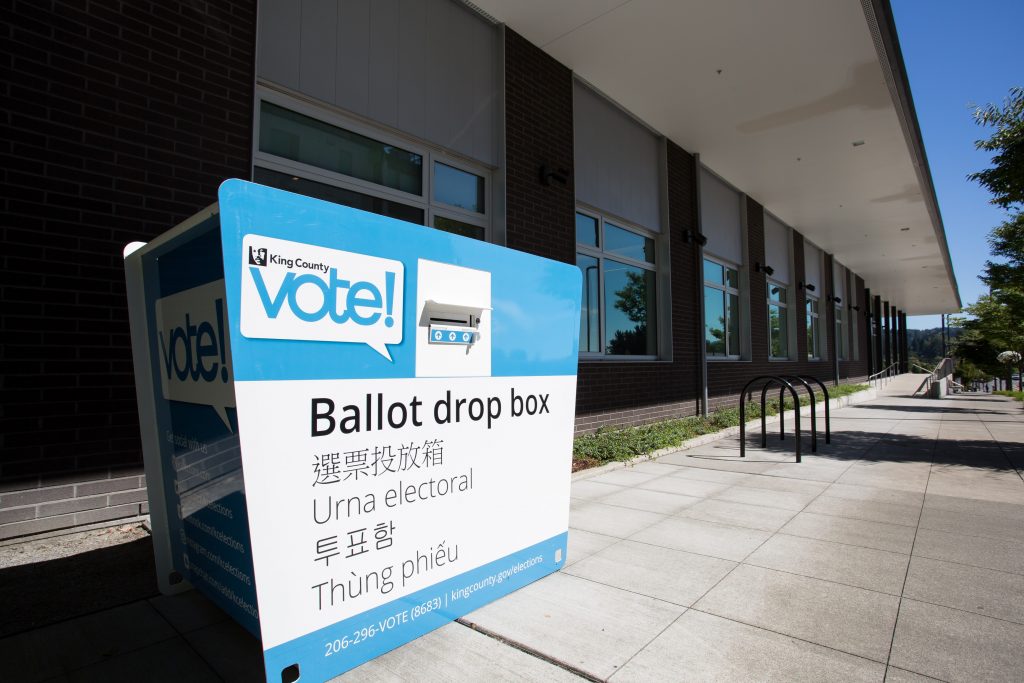 The Iowa caucuses didn't go so well last week. The large crowds, technical issues, and lack of clarity around results highlighted why our state moved to allow our own state parties to replace caucuses with a presidential primary. I am proud to have been a leader to help make that move with SB 5273 in 2019. I worked closely with my colleague Sen. Hunt to make this legislation work for Washingtonians and our election system. The bill passed last session and was signed into law. We'll see the new policy in action on March 10, 2020.
With this bill as a foundation, I am hopeful about new legislation being introduced this session to keep improving our election system. This year, we are seeing a bill to safeguard our state elections from foreign actors. With your input, we can continue building a system that enhances democracy for everyone in Washington.
---