Dear neighbors,
There's a lot of news to report as the Legislature has passed the halfway mark.
Right now, the House has finished considering and voting on policy bills, and the legislation we've passed is being considered in the Senate.
Soon, the House will release proposals for the state operating budget, transportation budget, and construction budget.
In this newsletter, I'd like to report on new developments regarding vaccines, medical professionals, racial covenants, police reforms, and the Working Families Tax Credit.
Update on Vaccinations, Our Best Weapon Against the Covid Virus
Things are changing quickly when it comes to vaccinations. We are accelerating our efforts, nationwide and here in Washington state, to get shots into arms and put this pandemic behind us. 
Seattle is now home to the nation's largest private mass vaccination site at Lumen Field, which has the capacity to vaccinate 22,000 people every day, if there's enough vaccine available. 
Please sign up for this notification list to get an email when appointments become available at Lumen Field or other vaccination sites. 
Here are two other good resources that are frequently updated: 
Addressing Racial Covenants after Decades of Discrimination
The House passed my legislation on racial restrictions, House Bill 1335, on a 97-1 vote. 
There is a long history of discrimination in real estate, including using covenants or deed restrictions to prevent ownership of property. That's wrong, and this legislation can help repair the damage.
The Legislature did create a process to let homeowners file a document to repudiate these racial covenants without having to hire an attorney. However, the majority of property owners will never know if their property has such a covenant.
This legislation will help address that problem by providing a review of existing documents and covenants so that owners can get informed.
Here's a video on why this issue is important for the notions of equity and justice.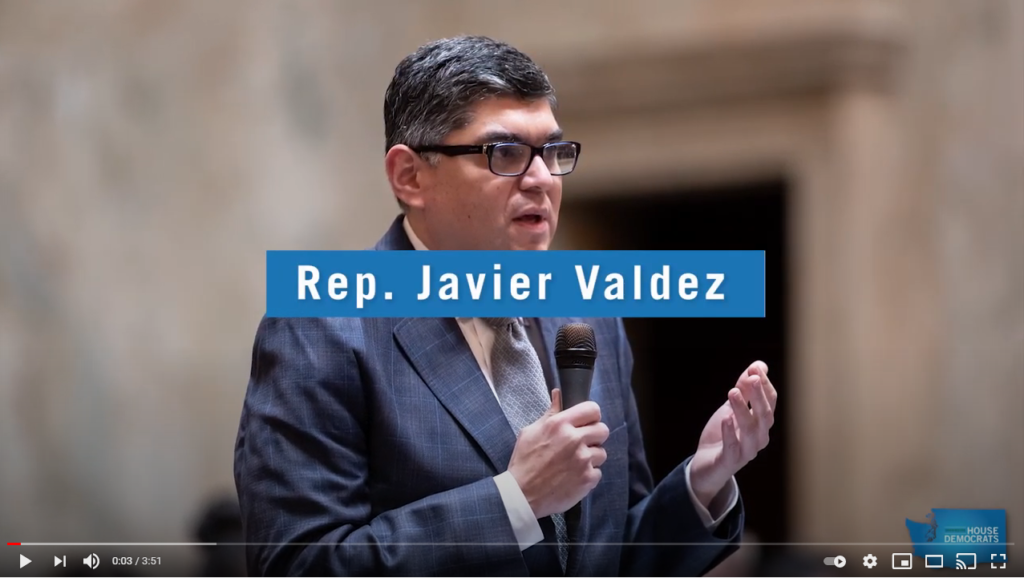 International Medical Professionals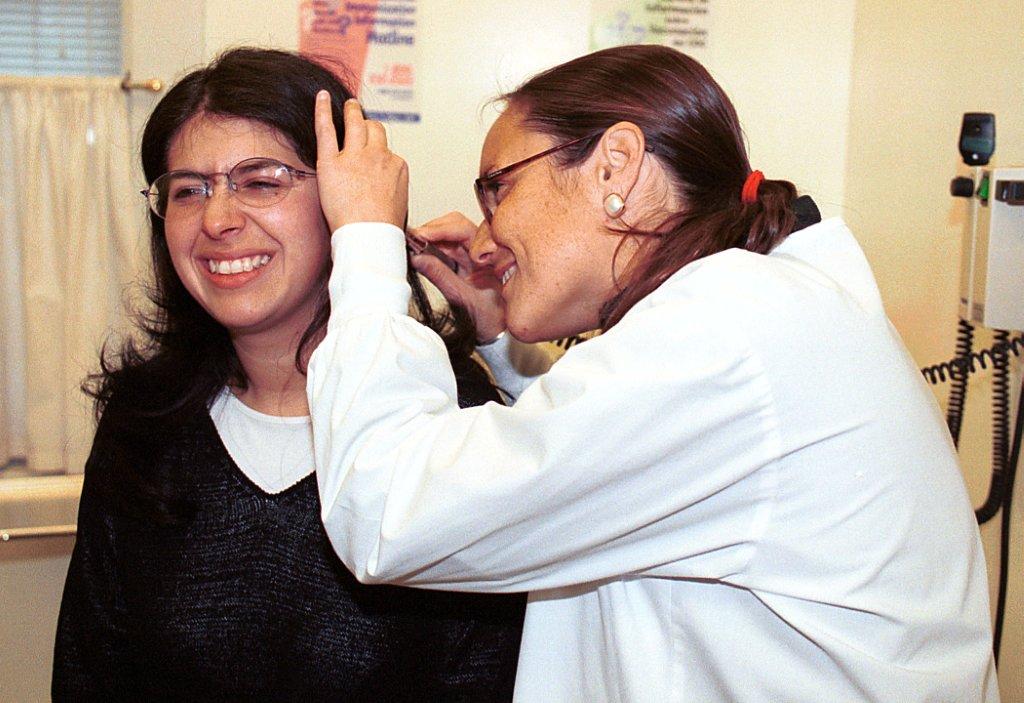 Despite a huge shortage of medical professionals, qualified professionals who were educated and practicing in other countries, then immigrated to Washington state, are often kept on the sidelines.  
During this pandemic, it's more important than ever that our underserved patients have access to bilingual doctors and culturally sensitive care. 
I'm proud to say my legislation to help with our shortage of nurses and doctors, House Bill 1129, passed the House. 
Here's a story about the bill from my hometown newspaper. 
Gun Safety
Update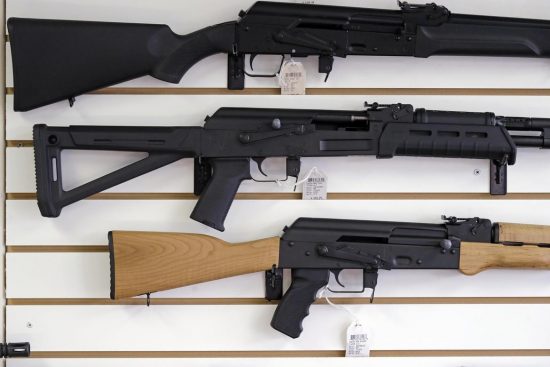 Everyone should have the right to express themselves without being intimidated. Openly carried guns at protests threaten the safety of journalists, marginalized communities, and our freedom of speech. 
After the Jan. 6th riots at our nation's Capitol and the Governor's mansion in Olympia, it's even more urgent that we pass common-sense laws to protect Washingtonians from gun violence. 
I'm looking forward to the debate on the floor of the House on Sen. Patty Kuderer's Senate Bill 5038, which would ban the open carry of firearms during protests and on the grounds of our state capitol.  
We need this legislation to uphold our commitment to democracy, free speech, and our Constitution. 
I'll continue working on the issue of gun safety, including legislation banning weapons of war and high-cap magazines, both favorites of mass shooters and terrorists. Our neighborhoods and schools would be safer with these off the streets.  
For more about this issue, here's a Seattle Times editorial in favor of banning high cap mags and assault weapons. 
Police Reform
and Accountability
After months of work by the families of victims of police violence, elected officials, law enforcement organizations and other community groups to answer the call for action in the wake of lives lost to unnecessary police violence, the House of Representatives passed HB 1310. This bill sets the clear expectation that de-escalation should be an officer's first instinct and that deadly force should only be an absolute last resort.  
As Rep. Johnson, the prime sponsor of the bill, said after passage, "Preserving and protecting human life must be law enforcement's highest value. To build trust in communities, we must set expectations that honor those values and build systems of accountability and transparency." 
Current law allows police to complete an arrest "by any means necessary," a broad authorization that allows an unlimited amount of force. When determining use of force, officers would be required to consider circumstances, such as a person having a disability, experiencing a mental health crisis, pregnancy, or the presence of children. By setting that new standard, deadly force would be a last resort after de-escalation efforts failed.
HB 1310 is one of a series of bills brought forward by members of the Policing Policy Leadership Team in the House Democratic Caucus. Already, the House has passed HB 1267 to establish an independent agency to investigate police uses of deadly force and HB 1054 to ban dangerous and unacceptable police tactics. 
Working Families Tax Credit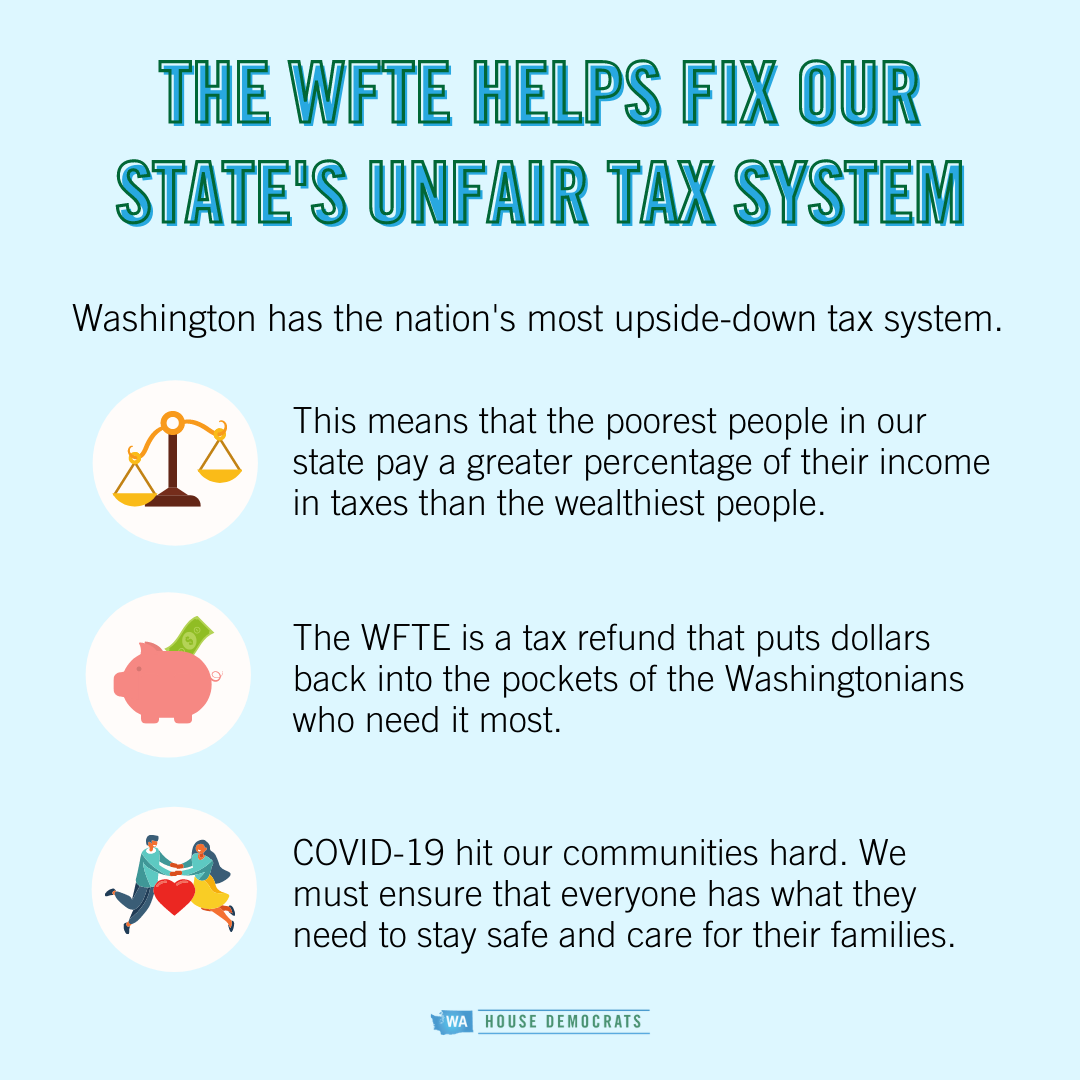 The Working Families Tax Credit, or Recovery Rebate, is our promise to the people of Washington that when they work hard to achieve their dreams, their community will rise up to support them. 
Washington state is known for an upside-down tax structure, with millionaires and billionaires paying the least in taxes and working families shouldering a much higher burden. Putting people first means recognizing our wrongs to make them right. 
This is our chance to reclaim the American Dream as a tool for racial justice, economic recovery, and community health. 
This Recovery Rebate is a lifeline for the immigrants, refugees, people of color, and low-income workers who have always kept our communities strong. It's our turn to lift them up and give everyone a chance at a healthy, happy life. 
I am happy to report that the House passed this legislation on a strong 94-2 vote. It is now being considered in the Senate. 
Keep in Touch
Thank you for taking the time to read this. I hope it helps you get informed and involved in your democracy. 
Please feel free to get in touch if you have questions or comments! 

---