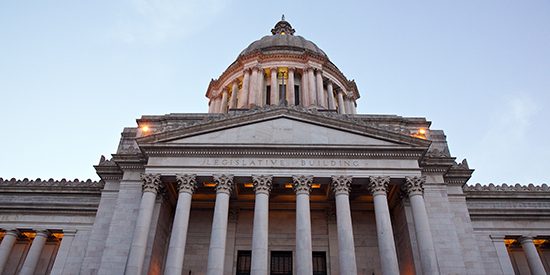 Dear Neighbors,
The COVID-19 pandemic first hit Washington state last year, and it hit us hard. Our state's budget shortfall was projected to be $9 billion as the economy went into a recession, beloved small businesses closed, good workers got laid off, and family after family worried about how they'd pay the rent or mortgage.
I am happy to report that we overcome all of those difficulties during the first remote session of the Legislature in state history. Instead of making $9 billion in cuts to transportation, health care, and public schools, we passed budgets and landmark reforms that will help families and small businesses recover and rebuild.
This week, I'd like to send you a brief rundown of what happened in Olympia this session and why it matters to all of us in the 46th District.
---
Putting People First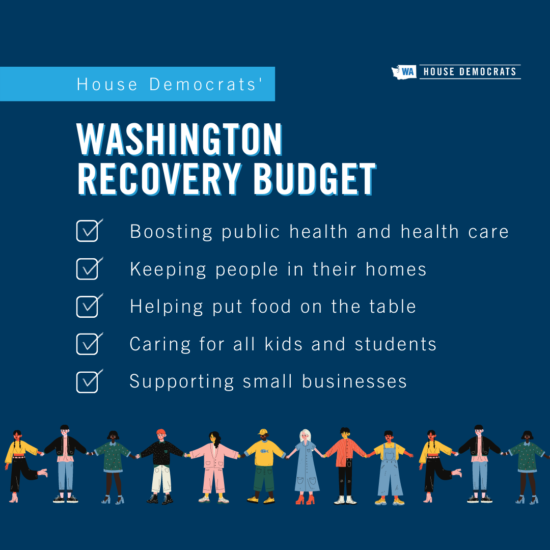 Clearly, people are hurting and need help. That's why one of the first votes I took was for $2.2 billion in aid through federal funding in our early intervention bill, Step One for Washington's Community and Economic Recovery. This money will be used to help families pay their rent, keep small businesses open, prevent schools from laying off teachers, and strengthen our health-care system.
As part of President Joe Biden's American Recovery and Reinvestment Act, our state earned an additional $4.2 billion. The support was critical in our battle to pass the Washington Recovery Budget, which prioritized people.
Working citizens pay more than their fair share while the wealthiest few pay less in Washington state, which has the nation's most regressive tax system. The Working Families Tax Rebate will put money back into the pockets of Washingtonians who most need it. A tax credit ranging from $500 to $950 per year would be available to more than 400,000 taxpayers. This state effort will help one out of every four children in our state and work hand-in-hand with the new federal child tax credit to raise working families out of poverty,
---
Building a Better Washington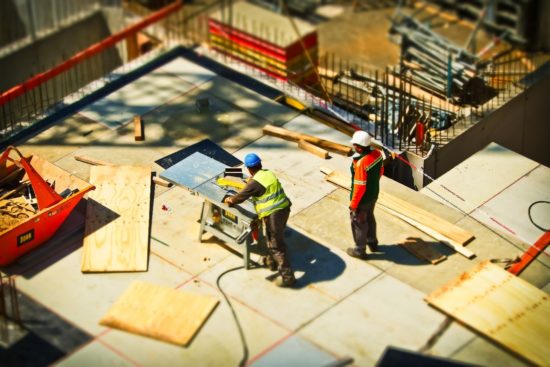 As the sun comes out, you'll see more construction activity. The new two-year capital budget (House Bill 1080) breaks the record with $6.3 billion in construction projects across the state.
It also includes $411 million to improve internet access after several people told us how difficult it is to operate from home while their children are enrolled in online classes.
A total of $1.55 billion is allocated to early childhood education, public schools, and higher education, as well as $350 million for affordable housing and emergency shelters, $724 million for vital public facilities, and $81 million for clean energy programs.
Here in the 46th District, there will be $56.276 million in specific local projects. I'd like to highlight a few here:
$4 million for Bellweather Affordable Housing at North Seattle College
$1.889 for library improvements grants
$2.5 million for the Aurora Commons Acquisition
$155,000 for the BIPOC Artist Installation at Kraken Training Center
$432,000 for public waterfront property acquisition at Lake Forest Park
$927,000 for Squire's Landing Park Waterfront and Open Space Access
$900,000 for The Eli's Park Project
$30.519 million for the North Seattle Library Building renovation
$7 million for Seattle Public School construction projects
$2.199 million for the Saint Edward Maintenance Facility
$2 million for the University of Washington Medical Center NW Campus Behavioral Health Renovation
---
Keeping You Up to Date
Thank you for taking the time to read this, and to all of you who emailed, called, or testified remotely during the 2021 session.
In future e-newsletters, I'll updates you about other major issues such as transportation, public safety and police reform, climate change, education, and housing.
Please feel free to share your thoughts, questions, and feedback. I look forward to hearing from you soon!

---