2018 End-of-Session Update
Click on the image below to open as a web page.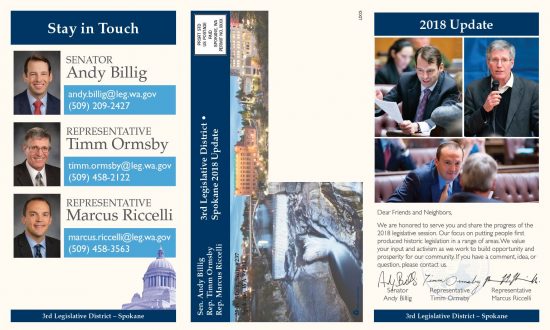 Welcome
It's an honor to work for my friends and neighbors in the heart of Spokane. The 2018 session is now behind us, and I hope you received the newsletter that I sent out along with my seatmates.  If not, please click here for an electronic version.
As you can see above, my ability to update this page during the next several months will be very limited.  However, I still work for you, and I can and will respond quickly if you need information or have a legislative issue you'd like me to work on.  Simply contact me with your requests and concerns and either I or my legislative aide will get back to you as soon as possible. You can also . . .
Please stay in touch.
Sincerely,