Employment
Please check back again or sign up for email updates here.
---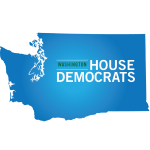 Legislative Assistant to Representative Tana Senn, Washington State House of Representatives
Mission: To assist Legislators in successfully fulfilling their public obligations by providing support services in the areas of administration, office management, communication, research and public relations
Reports to: Representative Senn, Caucus Staff Director, Chief Clerk
Location: The position is based in Olympia during session and a district office in Bellevue during the interim
To apply: Please send your cover letter and resume in one document to jobs.hdc@leg.wa.gov by October 2, 2017
PREFERRED SKILLS, KNOWLEDGE AND ABILITIES
Strong writing, editing, and oral communication skills, including knowledge of standard format and protocol for professional correspondence
Highly organized and able to perform multiple detailed tasks accurately and efficiently under time constraints
Experience conducting complex and detailed scheduling
Knowledge of legislative process and state and local government structure, functions, and services
High level interpersonal and customer service skills, including ability to proactively anticipate member needs
Flexibility to travel to requested locations to attend meetings on the member's behalf
Ability to work independently, exercise professional judgment, and maintain confidentiality
Proficiency in Microsoft Word and Outlook
TYPICAL ASSIGNMENTS
Administration & Office Management:
Manage the Representative's calendar, including complex scheduling assignments, individual appointments, group meetings, public events, and travel arrangements
Manage office operations, including detailed expense reimbursements; district office lease, equipment, and accounts; answer phone and act as first point of contact for all callers and visitors; create and maintain electronic and physical filing and organizational systems
Communication & Public Relations:
Draft responses on behalf of the Representative to constituent emails, letters, and phone calls. Manage a high volume of constituent inquiries and casework. Draft and edit weekly email newsletters. Draft correspondence to agencies and other elected officials
Facilitate and coordinate communication between the Representative, legislators, state officials, staff, agency personnel, stakeholders and constituents in the development and advancement of legislation
Serve as a liaison between the Representative and constituents of the Legislative District; exercising independent judgment to determine and implement appropriate courses of action
Coordinate between Communications staff and the Representative to prepare articles, newsletters, press releases, speeches, and talking points
Research:
Track advancement of bills throughout drafting and legislative process to ensure that timelines and deadlines are met. This may entail maintaining detailed bill tracking spreadsheets, gathering information from agencies and legislative staff, monitoring committee hearings, coordinating committee testimony, and drafting supporting documents
Perform casework, including facilitating communication between constituents and government agencies, assisting constituents in accessing services, and researching and solving complex problems
Identify and monitor district-specific issues
Work with Office of Program Research and Caucus staff to develop materials and prepare issue briefings for members
The Washington State House of Representatives is an Equal Opportunity Employer. Women, people of color, and persons with disabilities are strongly encouraged to apply.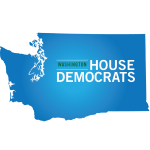 Policy Analyst
Washington State House of Representatives, Democratic Caucus
Salary: Based on previous job experience and qualifications
Open: until position has been filled
AGENCY DESCRIPTION:
The House of Representatives is comprised of the elected Members of the House of Representatives and the staff necessary to carry out the business of a legislative branch of government. The Democratic Caucus consists of the Democratic members of the Washington State House. Each caucus has partisan staff positions that assist the members of the House. This job is in Olympia during the legislative session with an option to work in Seattle during the interim. It is a full-time, exempt position with benefits.
JOB DESCRIPTION:
Caucus Policy Analysts are experienced public policy professionals who are responsible for analyzing and developing innovative public policy solutions for House Democrats. Most policy staff cover issues in two House committees. The House Democratic Caucus is seeking candidates for an analyst or counsel position with policy expertise in one of the following committee areas:
Public Safety
State Government, Elections & Information Technology
Two additional committees to be determined
Duties include but are not limited to:
Working with elected officials and staff to develop, analyze, and interpret public policy proposals
Researching issues and writing issue briefs, legislative proposals and summaries
Providing strategic advice to advance a Democratic legislative agenda for individual members and the caucus as a whole
Cultivating and maintaining relationships with stakeholders
Working efficiently with diverse personalities in both team and individual setting
Successful candidates will have the ability to:
Communicate clearly and concisely to a variety of audiences
Demonstrate knowledge of the legislative process
Juggle multiple tasks and make decisions in a fast-paced, pressure-filled environment
Establish constructive working relationships with a variety of stakeholders, members of the public, governmental agencies, and elected officials and their staff
Maintain flexibility to adapt to a wide variety of circumstances
PREFERRED MINIMUM QUALIFICATIONS:
Bachelor's degree
Experience with policy development and analysis
Strong political acumen
5 years of experience working in government relations and/or public policy
Ability to work in Olympia during the legislative session
INTERESTED CANDIDATES should send electronically a cover letter, résumé and a writing sample in one document to: jobs.hdc@leg.wa.gov
The Washington State House of Representatives is an Equal Opportunity Employer. Women, people of color and persons with disabilities are encouraged to apply.
---