We've seen the tragedy that can occur when the mentally ill don't get the care they need. Tuesday afternoon, Governor Inslee approved several measures to improve mental health care and make Washington a safer place.
Among the reforms is Rep. Tami Green's bill to speed-up the implementation of changes to the involuntary treatment law – funding the updates two years ahead of schedule.
"It's a myth that all mentally ill people are dangerous – but as a nurse who deals with the mentally ill, I know we must treat severe mental illness quickly and correctly," said Rep. Green. "You can't ignore the problem and hope nothing bad happens to that patient, their family or their neighborhood. This is a smart reform that will protect patients and communities."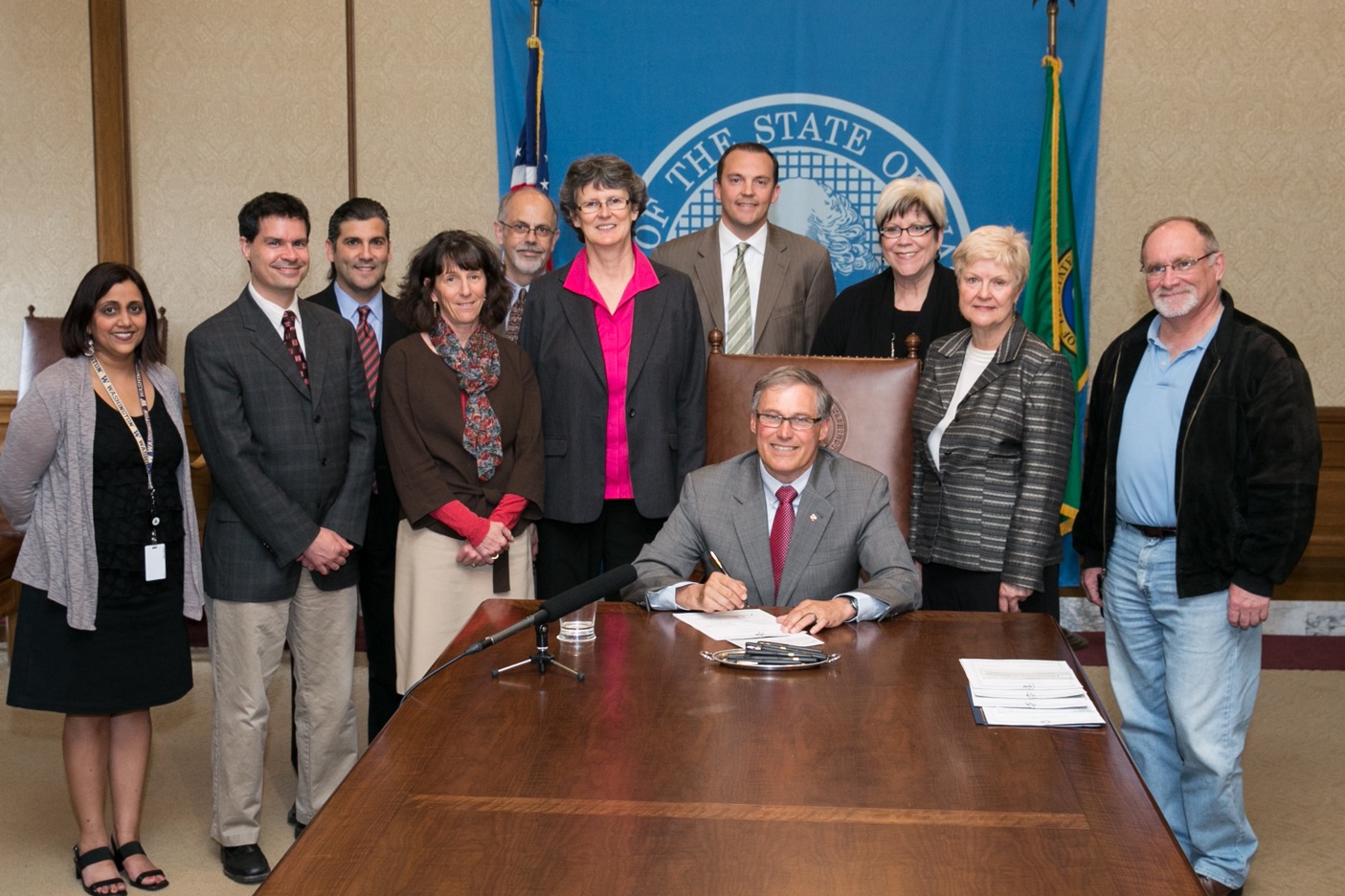 Governor Inslee signs SB 5480 into law earlier this week.