March 4, 2015
Rep. Jeff Morris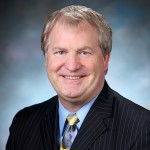 OLYMPIA – The House of Representatives voted 91-6 to pass Rep. Jeff Morris' (D – Mount Vernon) bill to protect high-tech consumer biometric data. Technology allowing companies to collect biometric data is not limited to science fiction — iris scans, facial recognition and voice recognition technologies already exist, but have yet to be largely used in the commercial and retail industries. House Bill 1094 would establish regulations and limitations on how this information could be collected and used in the future. … Continue reading →

Rep. Jeff Morris (D – Mount Vernon) checks in at the end of the fourth week of the legislative session. Morris and his Technology and Economic Development Committee have been working on bills that focus on clean energy technology, solar power, the health of utilities and reinventing the way utility companies are paid.
Rep. Jeff Morris (D – Mt. Vernon) discusses the third week of session and progress on the supplemental budget, including funding needed to pay for relief for the Oso landslide and summer fires. Morris also discuss the work his Technology & Economic Development Committee is doing to reinvent the way utility companies set their rates.
Rep. Jeff Morris (D-Mount Vernon) discusses his legislative priorities for the 2015 sessions, including making investments in education, building transportation infrastructure in Whatcom and San Juan counties, and creating a clean energy future for Washington.