March 28, 2014
Washington House Democrats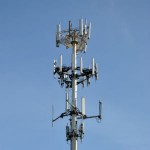 The state's telecommunications industry will be poised to supply the burgeoning demands for service with new job-creation legislation sponsored by Rep. Jeff Morris (D-Mount Vernon). House Bill 2175, which Governor Inslee signed this morning, streamlines permit requirements for cellphone and wireless service expansion, with a focus on the scaled-down cell antennas and equipment installations that play an increasing role in telecommunications networks. The intent is to eliminate barriers that keep money from investment in the state telecommunications infrastructure. "The explosion … Continue reading →







Rep. Jeff Morris some of the bills that passed last week, including his bill on a recovery tax credit for solar energy systems and extend the natural gas system to lower-income and less-serviced areas in Washington.
Rep. Jeff Morris talks about the successes of the House short session, including legislature on drone technology and economic development. He also thanks constituents for the feedback he received in his recent telephone town hall.
Rep. Jeff Morris discusses the coal train proposal at Cherry Point and broader environmental issues in this week's legislative update.
2012 Session Report