June 30, 2014
Rep. Roger Freeman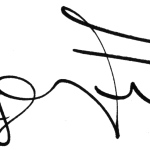 Thank you for visiting my website. Beginning July 1, election-year restrictions are in place and I must limit outreach and external communications. Those restrictions include posting new content on our websites after June 30. This page will be frozen until December. If you need information or have a question or concern, please feel free to contact me with your requests and concerns and my office will return your call, email or letter promptly. Even though my legislative website will remain … Continue reading →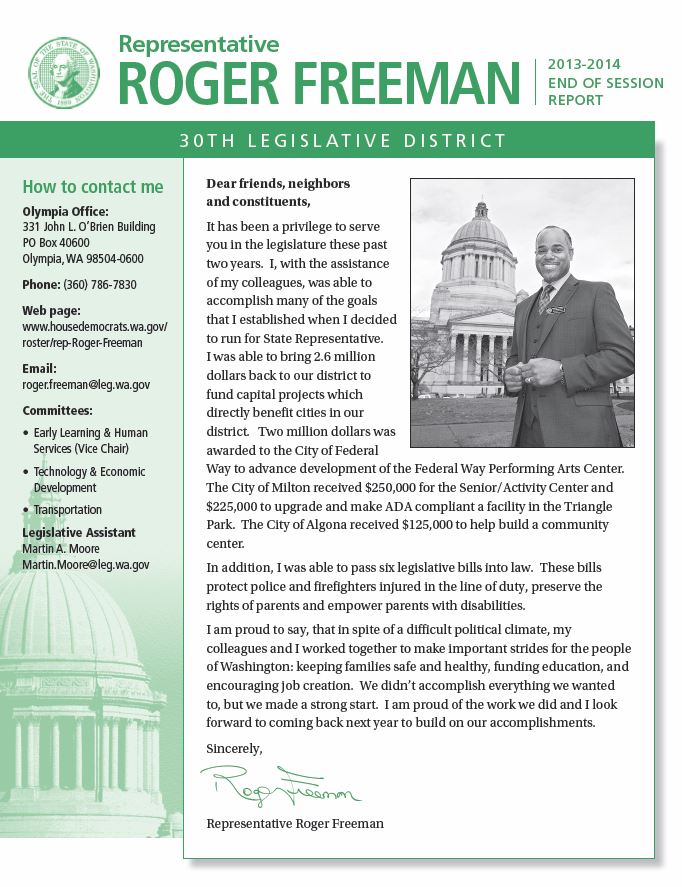 Rep. Roger Freeman talks about HB 2616, which will help parents with disabilities get the help they need to provide for their children. Rep. Freeman also talks about the "cottage law," which was inspired by a Federal Way woman who makes candy in her home.

Rep. Roger Freeman celebrates Martin Luther King, Jr. Day and outlines his top priorities for the year, which include helping parents with disabilities and providing tax relief for businesses.

Rep. Roger Freeman speaks on the floor of the Washington State House of Representatives honoring the life and legacy of Dr. Martin Luther King, Jr.