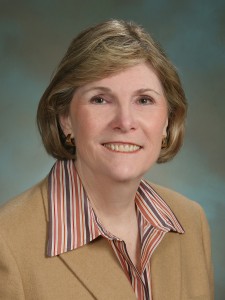 State Representative Mary Helen Roberts (D-Lynnwood) received her committee assignments for the upcoming legislative session when the House Democratic Caucus released their committee structure this morning.
Rep. Roberts, a longtime advocate for reforming the state's criminal justice system, will serve as vice-chair of the House Public Safety and Emergency Preparedness (PSEP) Committee. The committee's jurisdiction includes prevention, penalties and sentencing for criminals. PSEP will also likely consider implementation issues regarding Initiative 502, the voter-approved measure that legalized the recreational use of cannabis.
"We have an opportunity to develop a system for regulating and controlling the sale and use of cannabis that could serve as a model for the nation," said Rep. Roberts. "In my new role, I'll work with community members, law enforcement and local officials to ensure we craft a thoughtful approach that respects the will of the voters."
In addition to PSEP, Rep. Roberts will continue to serve on the Early Learning and Human Services Committee and the Judiciary Committee. Rep. Roberts also landed a spot on the Rules Committee.
"My committee assignments reflect my goals of bringing smart and sensible reforms to our criminal justice system, protecting essential human services, and ensuring that state government runs as efficiently as possible," said Rep. Roberts. "I'm always open to new ideas. If you've got an idea about how to make things work better, my door is open. Feel free to call or e-mail me anytime."
---