Hello friends,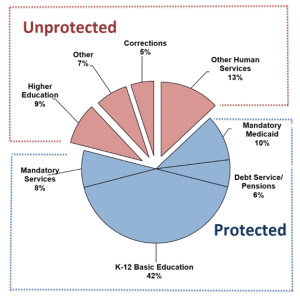 It's an unfortunate reality that special session is needed in order to finish the budget process. While I was hopeful and optimistic we could finish on time, Senate Republicans have refused to negotiate on the differences between the House and Senate budget. The good news is we agree on most of the issues.
From fully funding education and fixing our broken mental health system, to passing a transportation package that keeps Washingtonians and our economy moving, we know what must be done. The challenge comes when deciding on how much to fund them and from where the funding comes. But we will get nowhere without negotiating.
Although we're in a bit of a lull as budget writers and negotiators find a compromise, as updates are available, I will certainly share them with you. In the meantime, below are a few of the issues we're still working on, either through specific legislation or in our budget negotiations as well as a few important items we've already passed.
Fixing our broken mental health care system
After years of cuts, mental health services have reached a crisis point. Those in need of treatment cannot and should not be boarded in hospital emergency rooms and jails. They need appropriate treatment, and we must provide it. This is not only a moral duty, but also a constitutional one – with the Washington Supreme Court in agreement: enough is enough.
We passed numerous bills this session and will make significant mental health investments through our operating and capital budgets to address many of the concerns.
Here is just a partial list of the bills we passed:
On the budget front, the House has proposed significant investments to repair our broken system including:
More beds at community mental health facilities and additional assisted outpatient treatment capacity,
Upgrades and higher capacity at Western and Eastern State hospitals,
Additional beds to address the increasing demand for court-ordered competency restoration and forensic services,
Training for law enforcement around dealing with the mentally ill to help reduce the use of deadly force and increase safety and for suicide threat response,
And a long term plan for 700-bed mental health treatment facility.

Social Emotional Learning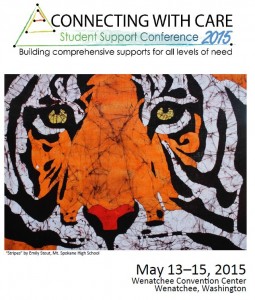 In addition to the above investments and policy changes, there was lots of work around suicide prevention and social emotional learning (SEL). I am a huge believer that we need to give kids tools they can use throughout their life to identify, manage and direct their stress and emotions in healthy, constructive ways and SEL does this.
In fact, just this week I was invited to present on SEL at OSPI's Student Support Conference. The reaction from attendees was fantastic, and I can't wait to see this important concept expand statewide. It some parts of the State, the process has already begun. Right here in our 41st District, we have some amazing examples of the impact SEL can have on students, some of which were highlighted in a recent Seattle Times front cover article. Read it here! Great job Bellevue! While my signature bill in this area, HB 1760, did not pass, the workgroup to start identifying benchmarks for SEL in grades K-12 is included in the budget!
Patching the holes in our recreational marijuana markets
Since the passage of Initiative 502, cities and counties have struggled with how to implement and regulate marijuana in their jurisdictions. While parts of the initiative provided clear guidance on how to implement and regulate recreational markets, many questions remained. House Democrats want to make changes that simplify the tax structure, provide revenue sharing with the local governments for law enforcement, support public health and fund drug use prevention and treatment programs.
Senate Republicans have proposed using almost all the marijuana tax revenue to fund education. They include a tiny amount of revenue to share with local government, but eliminate all funds for prevention, treatment and public health.
As a former board member of the Mercer Island Youth and Family Services Foundation, a mom of a middle school boy, and a former city councilmember, I can tell you that prevention, education, and local revenue sharing are critical.
As the legislature works to implement this initiative, we need to be aware of the impact this change will have on our children. To this point, we must find a way to help kids understand that even though marijuana is legal for adults, it is illegal and very unhealthy for kids in particular. Marijuana is a tricky subject and fairly unprecedented ground to tackle, but we need to get it right. The spotlight is on Washington State.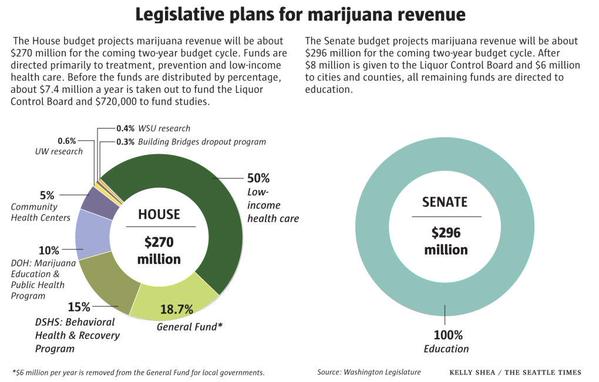 Moving forward
I'll continue to keep you up to date on what's happening in the budget negotiations as we progress…slowly. In the meantime, if you have any questions or concerns, please contact my office. Thank you so much. It's a pleasure to serve you.
Rep. Tana Senn
P.S. For many of you who have interacted with my legislative assistant, William Parmer, I am thrilled to give you this link so you can put a face with a name. He is the one front and center with the glasses.
---