I don't really even know where to begin. I'll keep it simple. This is my annual end of session email to share what we achieved and didn't achieve. It was a record long session with some really good outcomes, and of course, some things that didn't get resolved. Our district is the heart and soul of public service in the State of Washington, so against that backdrop we did pretty darn well.
No more major cuts to critical programs! And after many years of no salary increases and actual reductions, state employees will get modest cost-of-living increases. The majority of state employees received a 3.0 percent increase on July 1, 2015, and will receive 1.8 percent increase on July 1, 2016. This is VERY modest especially given inflation, higher pension obligations, and higher healthcare costs experienced by state employees over the last six years.
It's not a game changer, but it is an important start that was hard fought by the men and women who serve the public interest. The capital budget was substantial for us and even the transportation budget will provide legitimate congestion relief (although most of that will be North of us at some critical JBLM interchanges).
Early Learning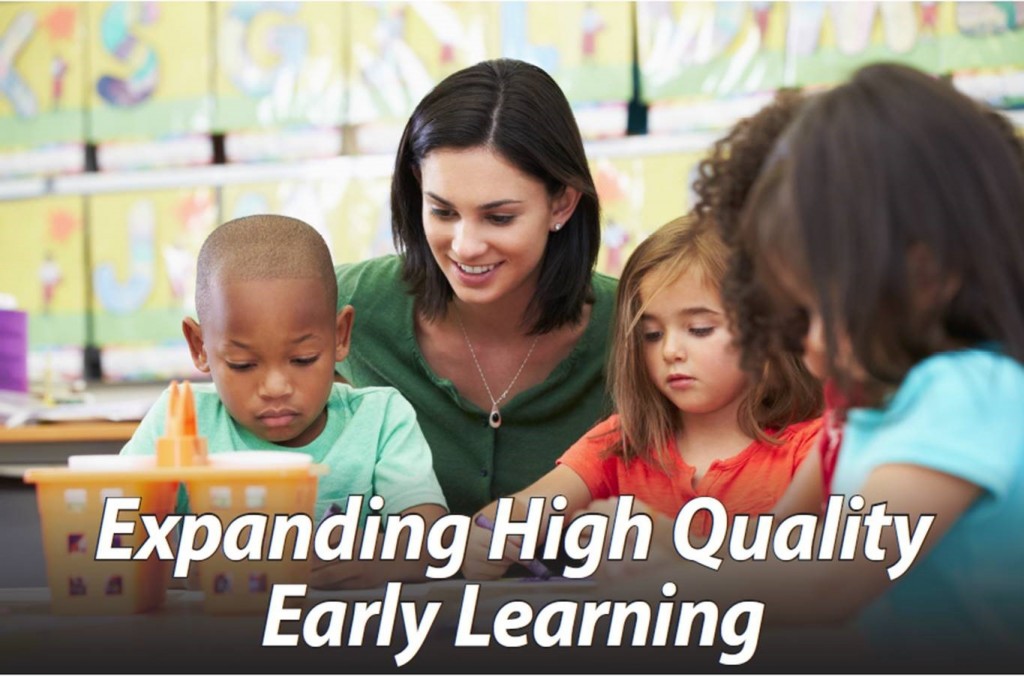 Ensuring high-quality early learning opportunities are available to everyone.
Washington state has long been a leader in innovative approaches to early learning and early childhood support.
Kids need to walk through the door on their first day of kindergarten ready to learn. Making sure every child can access high quality early learning is the best investment we can make in closing the opportunity gap and giving all our kids the opportunity to succeed.
Early learning isn't just good for children and families, these investments pay off for the state, too. We get $4 to $7 back for every dollar we spend on quality early learning by reducing the need for special education, remedial teaching, a lower drop-out rate, and less involvement in the juvenile justice system, among other reasons.
The budget makes more than $159 million in early learning investments to improve outcomes for kids, expand Early Childhood Education and Assistance Program (ECEAP) enrollments, and stabilize Working Connections Child Care eligibility.
The Early Start Act – The cornerstone of our work this year on early learning was passage of HB 1491, the Early Start Act. This bill will improve the quality of care in early learning centers and child care programs for all of our kids.
Part of the Early Start Act is bringing the Early Achievers Program to all childcare programs that receive state subsidies. This program provides training and a common set of standards to childcare programs, making sure that young learners are ready for kindergarten and beyond. The Early Start Act will also increase stability for families by keeping children in the same care center for 12 months, even if family circumstances change.
K-12 Education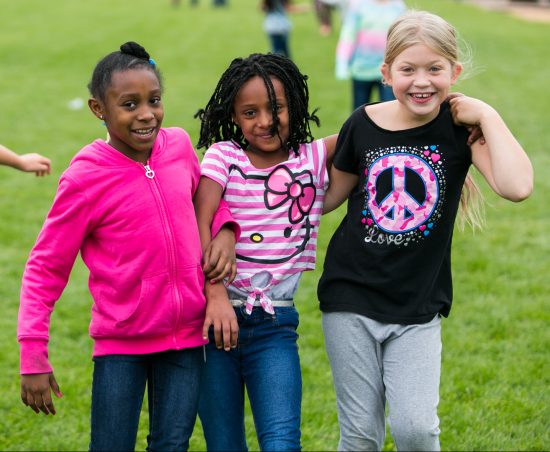 Creating a public education system and economy that work for everyone, not just the wealthy few.
Our state is a leader in education in many ways, like getting our youngest learners ready for kindergarten and reforming our teacher and principal evaluation programs. We were one of the first states to offer dual-credit courses for high school students.
But we still have work to do, such as increasing the high school graduation rate, closing the opportunity gap, and reducing the number of homeless students living on the streets. These are challenges House Democrats are dedicated to solving in the coming years.
School funding
This year was another big year for education funding. As part of education financing reform enacted by the Legislature in 2009 and 2010, we invested an additional $1.3 billion toward basic education and our McCleary obligation. We are on pace to completely fulfilling this promise by the next budget cycle (2017-19).
Other budget victories from this session:
$350 million – Reduce class sizes in grades K-3.
$180 million – Expand full-day kindergarten. "Full-day K" will be implemented state-wide by 2018.
$152 million – We added additional teacher COLA funding on top of I-732 to help educators make up lost ground on their earnings during the Great Recession.
$24 million – Additional investments are also made to ease health care premium costs for all K-12 employees.
Education policy
Expand dual credit opportunities – I was proud to prime sponsor a bill that will finally help low-income students with help when they take college credits while in high school. When students take college-level courses in high school, everybody wins. As part of an effort to expand dual-credit opportunities, we provided financial subsidies and additional tools to help with the costs of taking college-level courses. Dual credit programs help families lower the cost of higher education in later years and provide greater relevance to students as they complete their K-12 education. (HB 1546)
Computer science education – Washington state has more than 23,000 unfilled computing jobs – a number expected to rise to 45,000 by 2017 if we don't increase investments in computer science education. Currently we're producing just over 1,000 new computer science graduates each year. This session we improved computer science teaching standards and expanded computer science teaching scholarships so that more of those 45,000 jobs will go to Washington students. (HB 1813)
Higher Education
Making college affordable and accessible for all families, building an economy that works for everyone.
Tuition cuts
The final agreements of the session included a tuition cut of 5 percent for student's at all public colleges this year. In the second year, tuition will be cut again at public four-year colleges, for a total reduction over two years of 15 percent at UW and WSU, and 20 percent at the regional institutions.
Sixty percent of Washington's higher-ed students attend our community colleges. An earlier version of the Senate tuition reduction proposal would have raised tuition on community college students in the second year. A bipartisan effort in the House helped to bring tuition cuts to community and technical college students, in addition to the universities and The Evergreen State College.
Support for colleges and the employees who deliver services
$158 million provided to colleges to make up for lost revenue due to tuition cuts.
$106 million provided to colleges to increase faculty and staff compensation – paying for collective bargaining agreements and funding the state's first general salary increase in seven years.
Expanding support for students
College Bound Scholarship funding was increased to $61 million to welcome the fourth year of qualifying students to college.
Opportunity Scholarship funding was increased by more than $40 million to match private contributions to this program for low- and middle-income students to earn degrees in high demand Science, Technology, Engineering and Math (STEM) fields.
$4.5 million was provided to enable Central, Eastern and Evergreen to create and expand advising, mentoring and student support programs to boost graduation rates.
Gender Equality
Fighting for gender equality and against domestic and sexual violence
This session we worked closely with advocates to fight for gender equality in the workplace and against domestic violence, sexual assault, and other types of violence against women.
While there has been a steady rise in the share of women in the workforce, especially mothers, many still live in poverty and unsafe conditions. Now is the time to uphold women's achievements, recognize challenges, and focus greater attention on women's rights and gender equality.
In the Budget
To lend a hand to women and the families they support, we restored the Great Recession cuts to the safety net by infusing $31 million into the Temporary Assistance for Needy Families program – a 9 percent increase from the last budget. We also restored $11 million to the State Food Assistance program and Emergency Food Assistance. This isn't nearly enough to meet the demand, but it's a strong, positive step in the right direction and it shows our commitment to Washington's working families.
Services for victims of domestic violence – SB 5631 We passed standards and stable funding for emergency shelters and community-based domestic violence programs.
Testing all rape kits – This session we passed two measures to find justice for rape victims and help keep our communities safe by requiring testing of all rape kits and maintaining DNA evidence for violent sex offenders. (HB 1068: testing rape kits; HB 1069: DNA evidence).
Cracking down on "Revenge porn" – The practice of posting private, intimate images of other people on the Internet without their authorization, usually with the intent of humiliating or inflicting damage is known as "revenge porn." We passed legislation to provide for both civil and criminal liability against a person who intentionally and without consent distributes an intimate photo of another. (HB 2160: civil; HB 1272: criminal).
Patching the Safety Net
Helping our neighbors, protecting our communities.
This year House Democrats fought to protect funding for the most vulnerable in our communities who need our help and to reform laws to better protect the safety and privacy of families in every corner of Washington state.
$31 million will be restored to the Temporary Assistance for Needy Families program – a 9 percent increase from the last budget.
$11 million to the State Food Assistance program and Emergency Food Assistance. This funding increase brings the state food assistance program up to the same amount as the federal food assistance program.
Increased funding for foster care to make caseloads more manageable, provide critical services to kids who are relying on us, and bring us into compliance with court rulings.
$24 million in additional investments are made to ease health care premium costs for all K-12 employees.
Capital budget
New construction budget will create jobs and build a better Washington.
The state's new $3.9 billion construction budget will create up to 44,000 jobs across Washington state to build schools, universities, mental health facilities, and parks.
Education
The biggest area of investment, with $1.6 billion in new construction projects. Here's how that breaks down:
$900 million to state universities and colleges
$626 million to school districts to build elementary, middle, and high schools, along with funding for Skill Centers and STEM (Science, Technology, Engineering, and Math)
$200 million to build more K-3 classrooms to reduce class sizes as part of the McCleary court decision, with research proving that smaller class sizes in those early years pay off in student success
Mental Health
$100 million total, including:
$30 million in grants for local mental-health services
More capacity to handle patients at Western State Hospital and Eastern State Hospital
New Evaluation & Treatment facilities
Plans for a 700-bed mental-health treatment facility
Housing
$75 million to targeted Housing Trust Fund project, including:
$20 million for weatherization for homeowners
$5 million for community energy-efficiency program
Natural Resources
$203 million for cleaner water (Water Pollution Control Program)
$100 million for Washington Wildlife and Recreation Program and other grants
$70 million for state parks
$36 million for Floodplains by Design
$12 million in Coastal Restoration Grants
The capital budget makes significant investments in our district including the following projects:
1063 Block Replacement – $69 million
Department of Enterprise Services received funding to replace the existing 1063 block and aging General Administration Building with a new office building to house the Washington State Patrol and other tenants as determined by the Office of Financial Management.
Capitol Lake Long-term Management Planning – $250,000
Department of Enterprise Services received funding for to support the long-term management to address the current environmental needs for Capitol Lake in Olympia.
Thurston County Food Bank – $500,000
Thurston County Food Bank received funding for Phase 2 of a two-phase project for the installation of renewable energy generation capacity and environmental and energy efficiency upgrades to the Warehouse and Distribution Center and the Client Service Center. It includes installation of solar panels, installation of a generator, and upgrading to drought-tolerant landscaping and water-saving plumbing fixtures.
Hands On Children's Museum – $393,136
The Museum received funding for Phase 2 of its new museum, which includes construction of an Outdoor Discovery Center designed to connect children to nature.
Blackhills Community Soccer Complex – $750,000
The Complex received funding for field lighting, parking lot lighting, an ADA accessible trails between each field.
Percival Landing Restoration – $950,000
Olympia Avenue Shoreline Stabilization will consist of restoring approximately 400 feet of eroding shoreline along Olympia Avenue.
Deschutes Watershed – $5 million
The Deschutes Watershed Center has been designed to be a fully functional salmon hatchery which would provide education, public access, tourism and trail opportunities. Consolidation into a single location would improve efficiency and better improve the salmon run on the Deschutes.
Thurston County Readiness Center – $42 million
Funding will be used to construct a new readiness center in Thurston County. This project brings in $34 million in federal funding and will pay for over 300 construction jobs during the life of the construction.
The Evergreen State College – $32 million
The renovation and modernization of the Lecture Hall, Seminar 1, and Science Center Lab 1 will support the interdisciplinary character of the academic programs by creating lecture & lab space, teaching spaces, classrooms and seminar spaces.
Capitol Campus Heating Project – $500,000
Department of Enterprise Services will conduct a study, in partnership with the City of Olympia and LOTT Clean Water Alliance, to reuse sewage water for Capitol Campus and downtown heating. DES will undertake research and analysis to determine revisions and adjustments required to convert the existing Capitol Campus heating system to an efficient district heating system.
Lacey Boys & Girls Club – $29,000
Replacing sheet metal roof and insulation, upgrading lighting and creating a Teen Center.
Henderson Museum – $50,000
Renovation of the Henderson Museum will include building and site improvements to restore and preserve the house as a community treasure and destination for information about the brewery and brewing's early days in Washington.
Port of Olympia Budd Inlet Sediments – $6.25 million
Sediment cleanup of Budd Inlet.
Transportation budget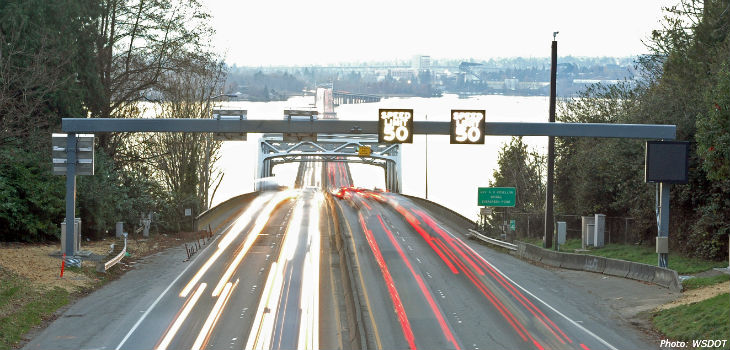 Building a modern, safe transportation system to grow our economy and connect our state
After three years the Legislature was finally able to pass a transportation budget. The $16.1 billion package funds important projects and programs across our state, creating 100,000 family-wage jobs over the next sixteen years.
Our economy depends on businesses being able to efficiently transport goods and products to markets both local and international. Commuters need to be able to get to their jobs without wasting time and money stuck in traffic. Modernizing our transportation network is how we build an economy that works for everyone, not just the wealthy few.
This package will also cut down on gridlock by investing in transportation choices like rail, transit, bicycle and pedestrian infrastructure. Communities will also have the option to invest in themselves through expanded local transportation revenue options, including the full $15 billion in authority for Sound Transit to expand reliable, congestion-free light rail transit.
Here are some of the local investments in this package that impact the 22nd LD:
I-5/Marvin Road Interchange Study – $14 million
Funding is provided to move forward with an Interchange Justification Report for the Marvin Road Interchange.
Olympic Regional Maintenance & Administration Facility – $10 million
Replace the existing Olympic Region Maintenance and Administrative Facility with a new facility at the Marvin Road site.
The new Olympic Region Complex will consolidate region resources and work groups in a single location. This phase of the project is for debt service payments on the site acquired in the 2005-07 biennium.
I-5 / SR 16, Tacoma Area – HOV & Corridor Improvements – $26 million
Expanding HOV lanes and constructing corridor improvements along I-5/SR 16 in the Tacoma area.
I-5 JBLM Corridor Improvements – $26 million
Implements southbound hard shoulder running between the Berkeley and Mounts Rd interchanges, reconstructs the Thorne and Berkeley interchanges, and subsequently adds northbound hard shoulder running.
Deschutes Valley Trail Construction – $5.8 million
Construction of the Deschutes Valley Trail in Tumwater.
If you've read this far, you need to run for the legislature!
Cheers,
Chris
---