75th Anniversary of Sustainable Forestry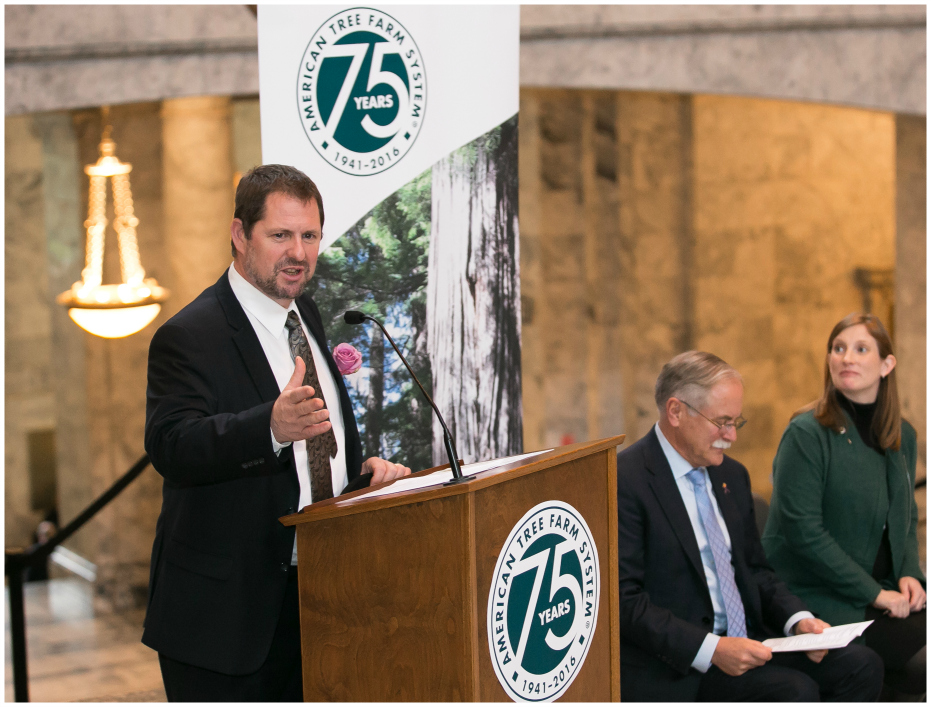 I had the honor of speaking at the 75th Anniversary of Sustainable Forestry last week at the State Capitol's Rotunda. Read this commentary in the Olympian to learn more about what these 75 years mean to our state.
Bills are going into the Hopper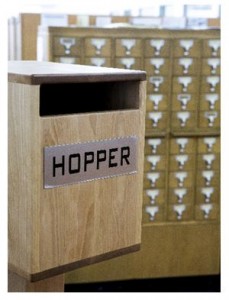 It's a phrase you'll hear a lot within the legislature: "putting a bill in the Hopper." What does that even mean? Every piece of proposed legislation that's introduced goes to the Code Reviser's Office, where it is stamped and then examined by Code Reviser staff to make sure it's in the proper format to become a law.
The place where bills are dropped off for Code Reviser staff is a wooden box called "the Hopper." These days, the Hopper is pretty busy as legislators from the House and Senate submit bills for consideration in the 2016 session.
Here's an easy-to-follow guide on how a bill becomes a law. And if you want to find out about or track a particular piece of legislation, here's where you can access the info you're looking for.
The Teacher Shortage Crisis

Teachers are leaving the profession at alarming numbers—experts are telling lawmakers that half the teachers in Washington will abandon the classroom in the next five years.
Nationwide, there has been an overall drop in new teachers, and a loss of those already in the workforce. Washington's rates of decline are higher than most.

On Monday, Jennifer Wallace and David Brenna of the Professional Educator Standards Board's (PESB) presented findings on educator preparation and workforce at the House Education Committee meeting. The work session illuminated Washington's obstacles regarding teacher recruitment, production, and retention.

Many factors impact a teacher's decision to stay at a particular school or not. Teacher training, support, hiring practices, and general job satisfaction all influence the teacher "survival" rate.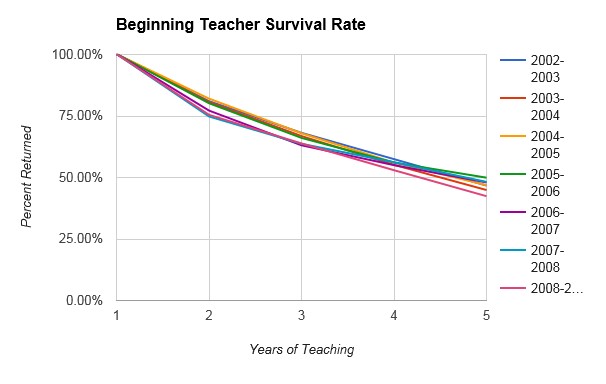 Finding a simple solution to the teacher shortage is not an easy task. But we cannot shy away from difficult tasks. With a combination of efforts from employers and teacher training programs, this problem can be solved.
Possible solutions discussed with lawmakers included:
scholarship opportunities for future teachers
allowing retired teachers to serve as substitutes
expanding alternative routes to becoming a teacher
With education at the forefront of this session, the teacher shortage must be a part of the conversation.
Be sure to let me know what's on your mind either via email or telephone, knowing your concerns helps me represent you better.
Sincerely,

---